Make Your Cafe Stand Out
Cafes are no longer just a simple place to grab a coffee and go on about your day. They've evolved to become something more meaningful in a customer's life. Cafes provide a place to relax for hours on end, a place to get work done, and an excellent hangout spot. Whether it be spending alone time, conducting business, reading, writing, or hanging out with friends, it's no doubt that people love spending time in cafes. Customers are looking for an outstanding cafe experience. They want to spend time in a visually stimulating and interesting environment. That's why the choice of your cafes interior/exterior design is vital to create an exceptional experience for your customers.
Wondering what the key is to attracting more customers in, coming back again and again, and shouting about how amazing your cafe is? The trick is to be completely, unmistakably unique. This is what will make your cafe stand out from your competitors. Without uniqueness, your customers could get the same satisfaction of visiting any other local cafes. You need to give rise to something truly special about your cafe to make it the go-to in your area.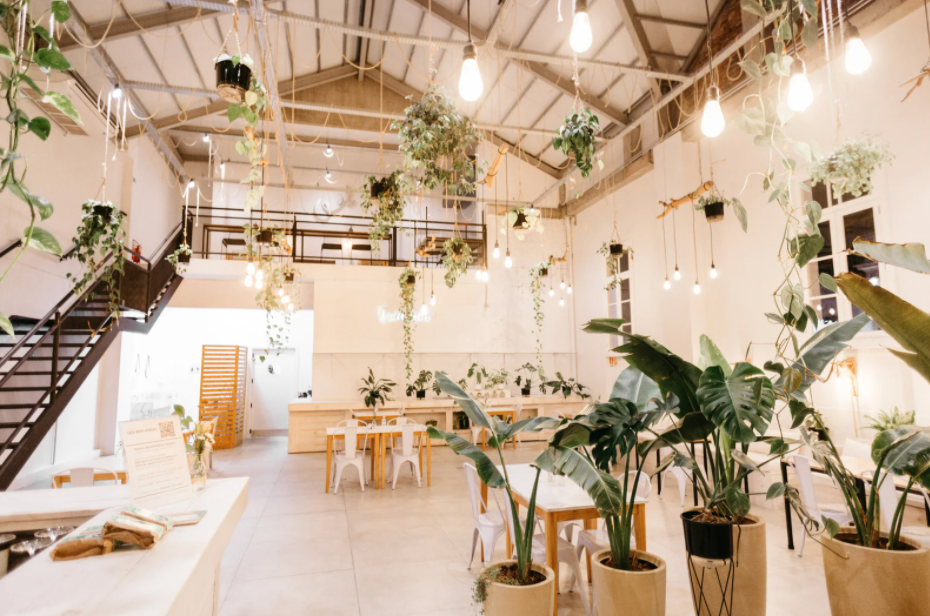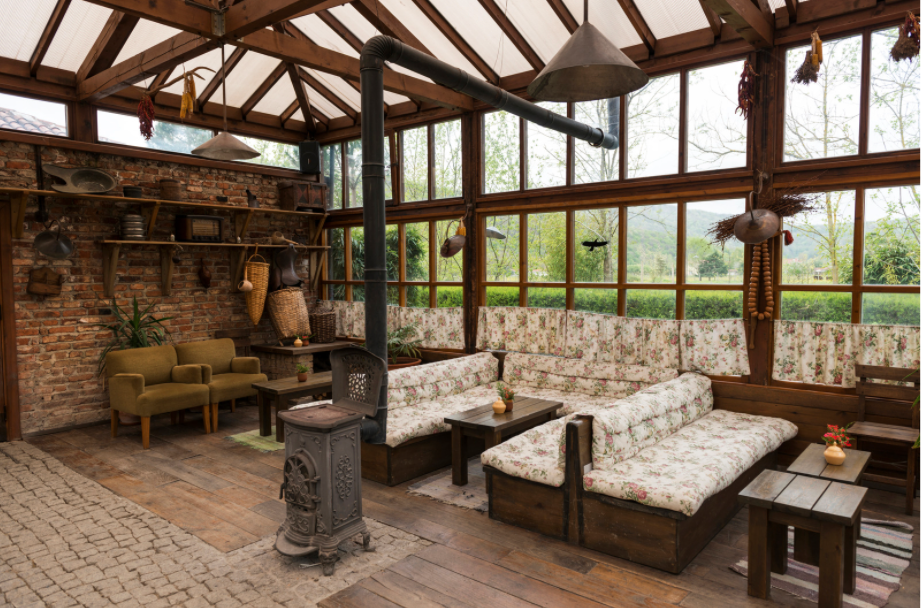 One of the best ways to make your cafe stand out is by giving it an exceedingly unique and creative theme. From the environment, to the menu items, to the services, the theme you choose should be reflected in every aspect.
Why go for a theme-based cafe compared to a traditional cafe design? It will help you seamlessly build the brand image of your cafe. For example, if you're all about sustainable living, have it reflected with a 'greenery' theme. From a clean and healthy menu to a simple, organic, and green design - it will be distinct to your brand image. Having a unique cafe theme will also generate a sense of curiosity, attracting new customers in and spreading the word about it.
Before we dive deep into some creative theme inspiration, you could also add uniqueness to your cafe through other means. For example, how many of your local competitors offer the proven 'strongest coffee in the world'? There is a rising number of people who are seeking extreme caffeine and maximum energy to help them reach their full potential. Adding a new type of unique coffee alongside your already great coffee could be a winning strategy.
Now, for the ultimate cafe theme inspiration, continue reading to find our top 10 most unique and creative theme ideas.
Top 10 Most Unique Cafe Theme Ideas
1) Gamers Cafe Theme
If gaming (whether it be board games or video games) is your thing, why not implement a 'gamers' cafe theme? This is a great way to attract the huge amount of gamers in your cafe and develop your community's fondness of gaming. You could even hold occasional gaming events to spark people's interest in your cafe. Your theme could be specific to a particular type of board game of your interest, like Chess or 'Chutes and Ladders'. Or, it could be about all board games/video games in general, the possibilities are endless.
Just make sure you're providing coffee that will give your gaming customers the razor-sharp focus they need to truly get their game on. You could do this by offering them the proven 'strongest coffee in the world' - Black Insomnia Extreme Caffeine. It's quite tough to beat a deliciously electrifying caffeine kick to go along with an awesome gaming theme.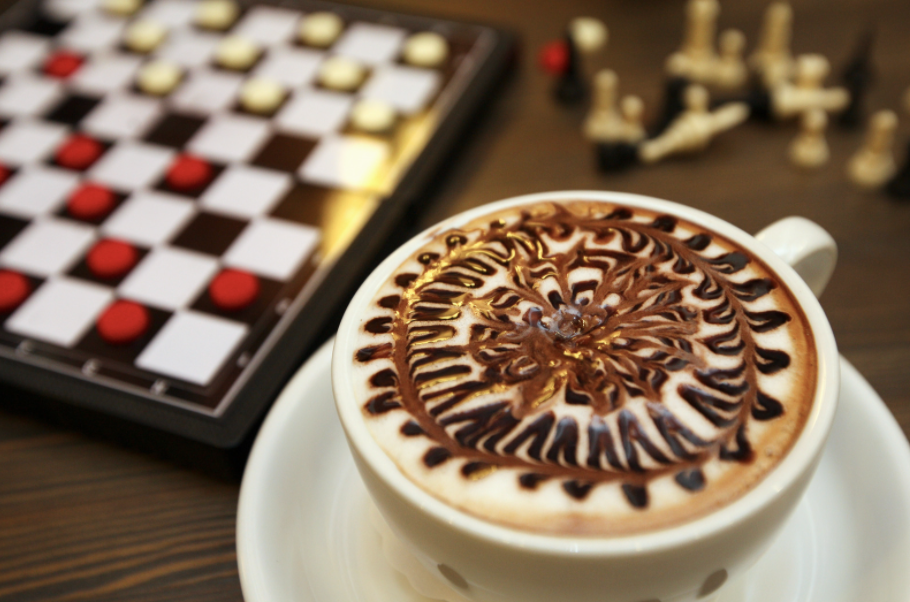 2) Film / TV Show Theme
Cafes that represent a popular film or TV show are always a huge hit. Take the iconic 'Central Perk' cafe from the TV show, 'FRIENDS' for example. It's real, it's in Manhattan, and it's turned the dreams of all FRIENDS fanatics into a reality. Another example is Walter's Cafe in Istanbul, which is, without doubt, the go-to cafe for anyone who's enjoyed the 'Breaking Bad' series. Or, you could base your cafe's theme off of iconic movies, such as an 'Alice in Wonderland' or a 'Harry Potter' themed cafe.
Then, have fun with it! You could name your menu items after popular episodes and have your staff dress up as characters from the show/film. And be sure the cafe decor is similar to the original sets, although you can add in a little twist. Whichever film or series you choose, you'll have all the die-hard fans in your cafe all day, every day. They simply won't be able to get enough, because where else will they find a place just like it?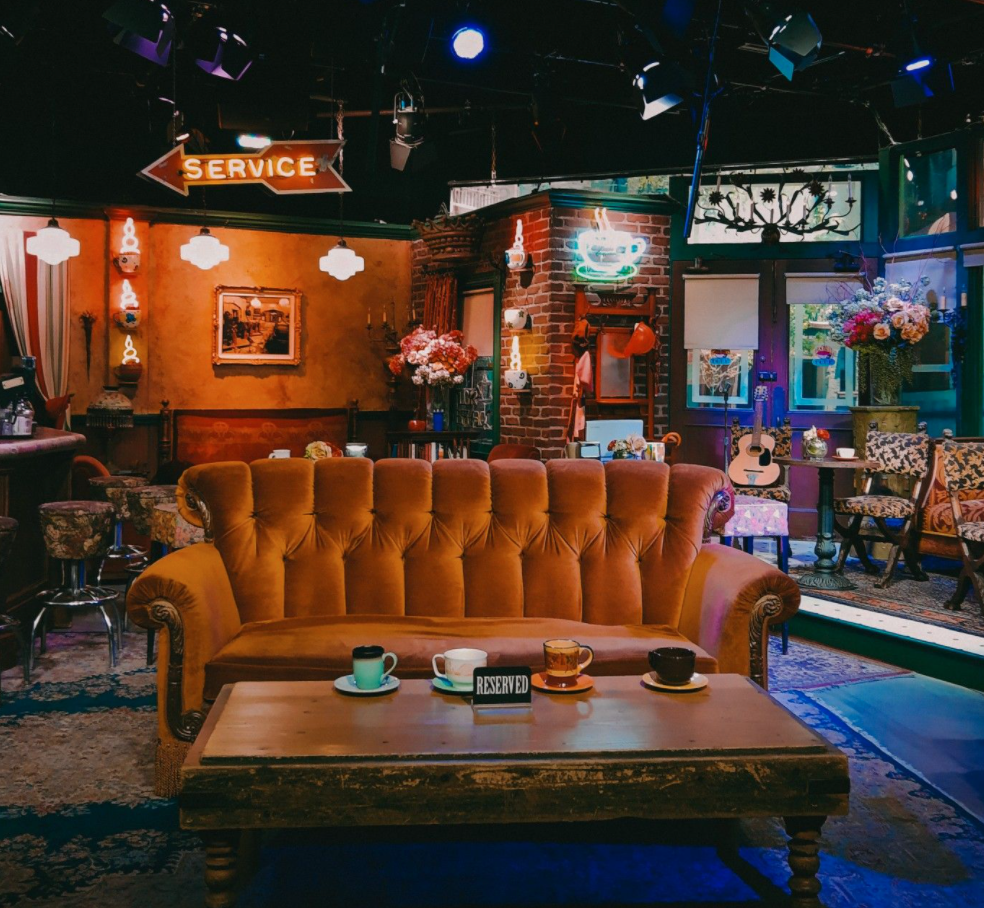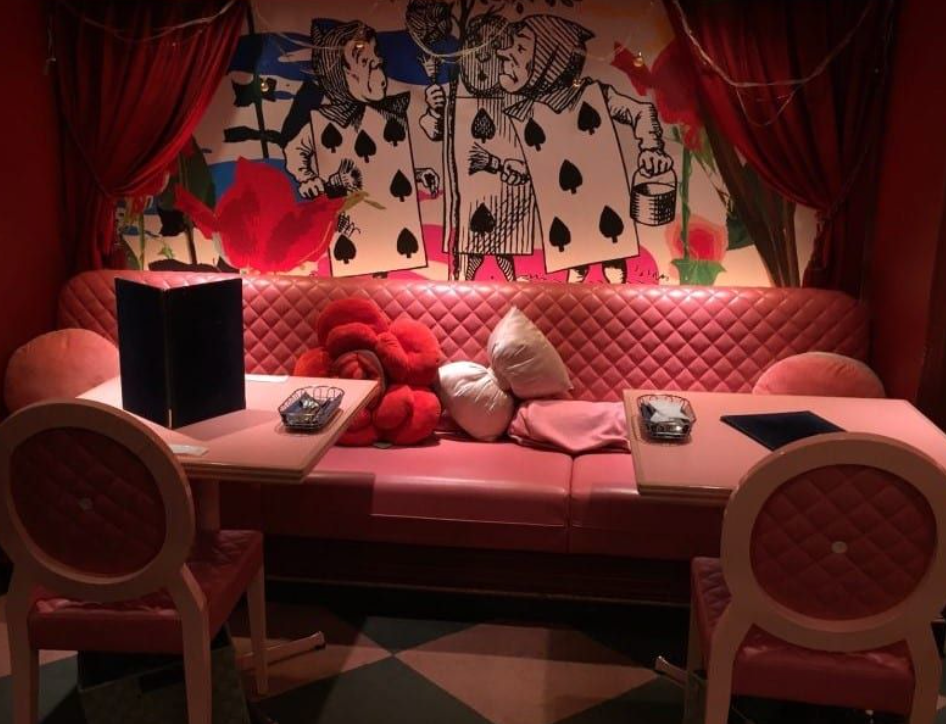 3) Tropical Paradise Theme
Anyone living in the UK surely needs a break from the grey, windy, and rainy weather. By making the interior of your cafe replicate a tropical paradise, that will, without a doubt, draw every weather-complainer nearby straight into your cafe. Make sure the colour palette you choose is bright and cheerful. You could have hammocks as furniture, fake tropical plants, bold jungle patterns, and natural fabrics such as bamboo, cotton, or silk to give the rooms an airy, light, and tropical feel. The trickiest part about this theme will be trying to get your customers to leave once it's closing time!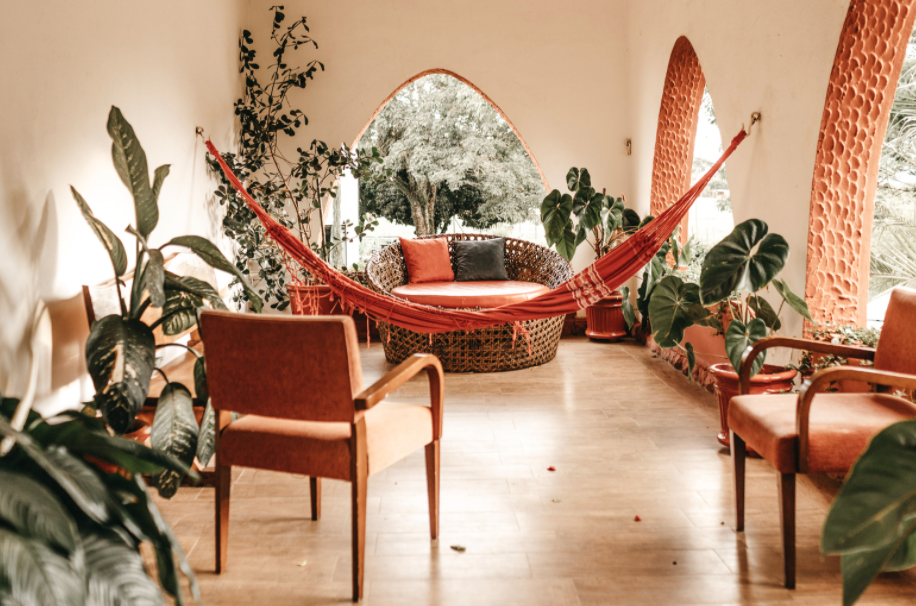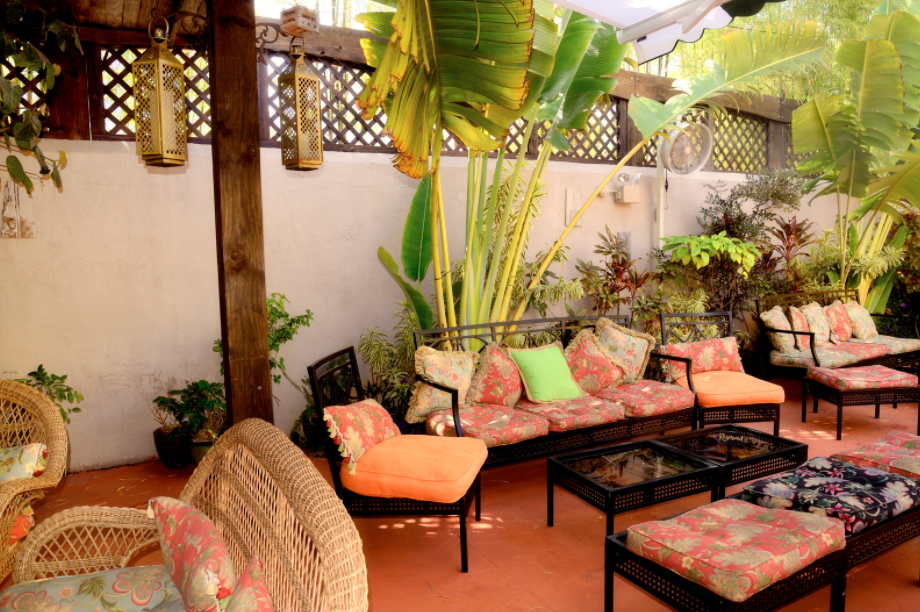 4) Home Style Cafe Theme
The goal of a home styled cafe theme is to make your customers feel at home. Your cafe should be like a second home for them if you want to keep them coming back. To do this, make sure your cafe's atmosphere is as cosy and comforting as possible. So, you could add a fireplace, sofas instead of chairs, comfortable cushions, warm lighting, and a pleasant homey scent with candles.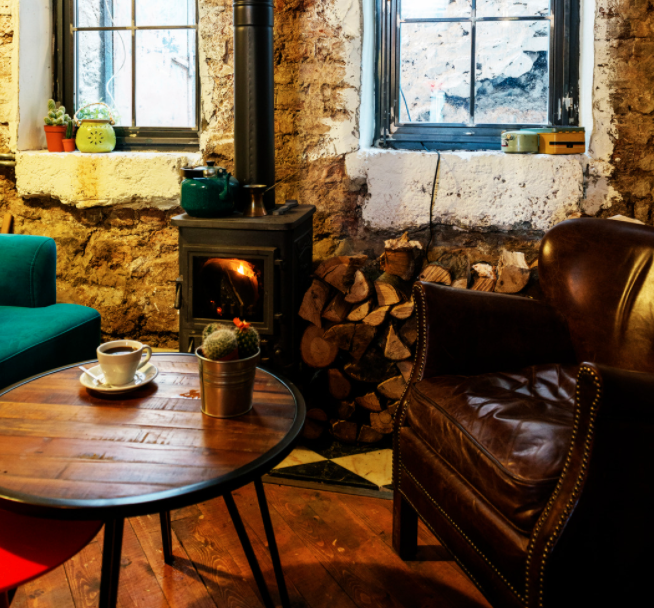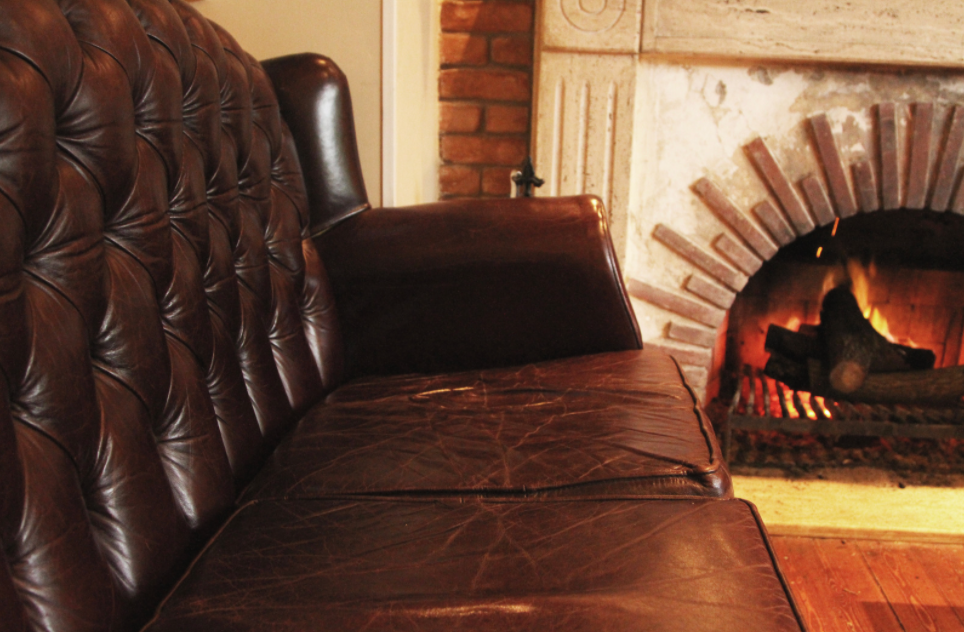 5) Cultural Cafe Theme
Cultural-themed cafes are cafes that represent a certain cultural group or location. For example, if you're an Italian at heart living in the UK, take Italy with you by implementing an Italian themed cafe! Some popular cultural themes include French, Moroccan, Dutch, Spanish, Turkish, and Brazilian. Whichever culture you feel the most connected with should be the go-to theme you base your cafe around. People love exploring all the cultures out there, so this would make a great way to differentiate your cafe and entice curious customers in.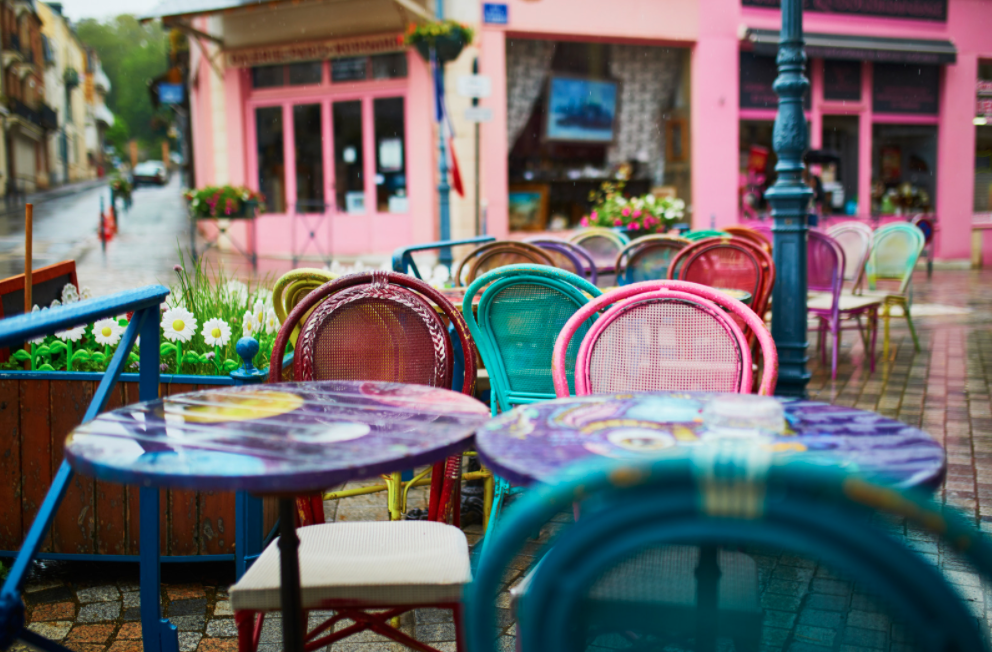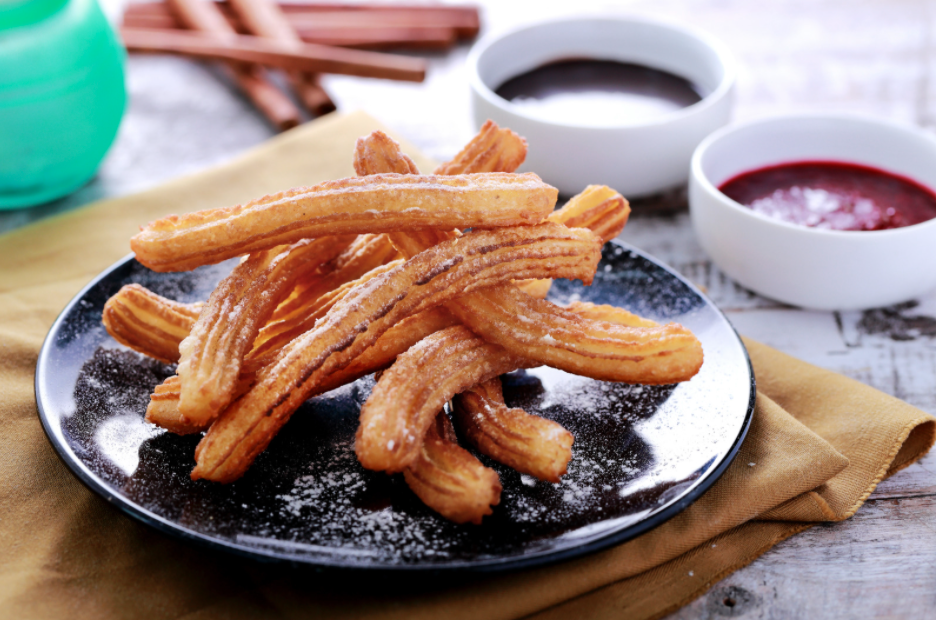 6) Spooky Cafe Theme
If you're into the spooky stuff, make Halloween an all-year-round event at your cafe by giving it a spooky, creepy, and eerie theme. This could be a vampire theme, witches brew theme, ghost house theme, zombie theme, there are countless options to choose from. You could become known for your friday night horror movies, halloween parties, and more spooky events that take place at your cafe. Guaranteed to be quite the unforgettable cafe experience for your customers. If this type of theme is for you, don't forget to offer coffee that's strong enough to wake the dead. ;)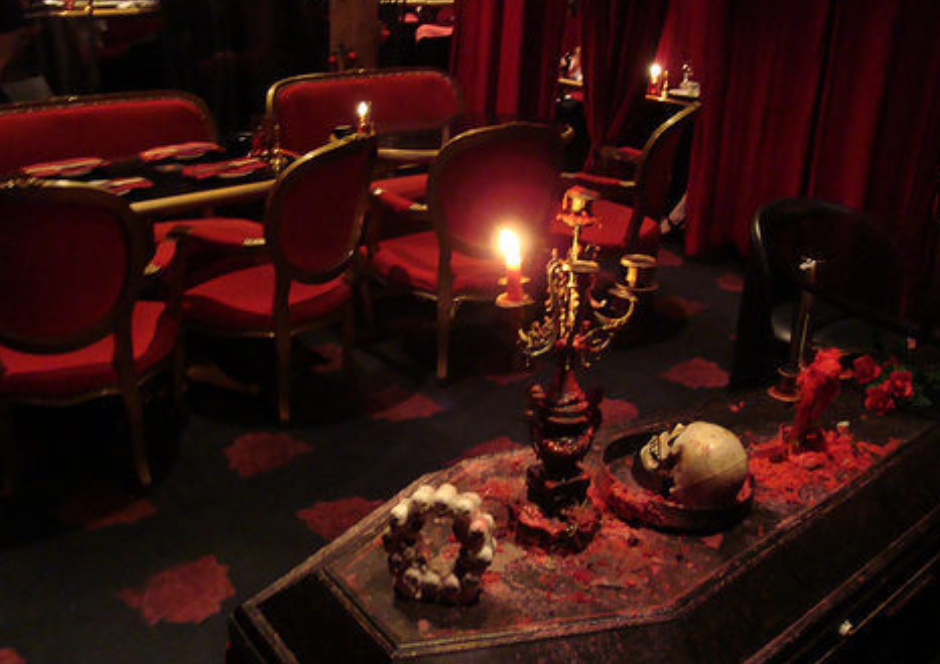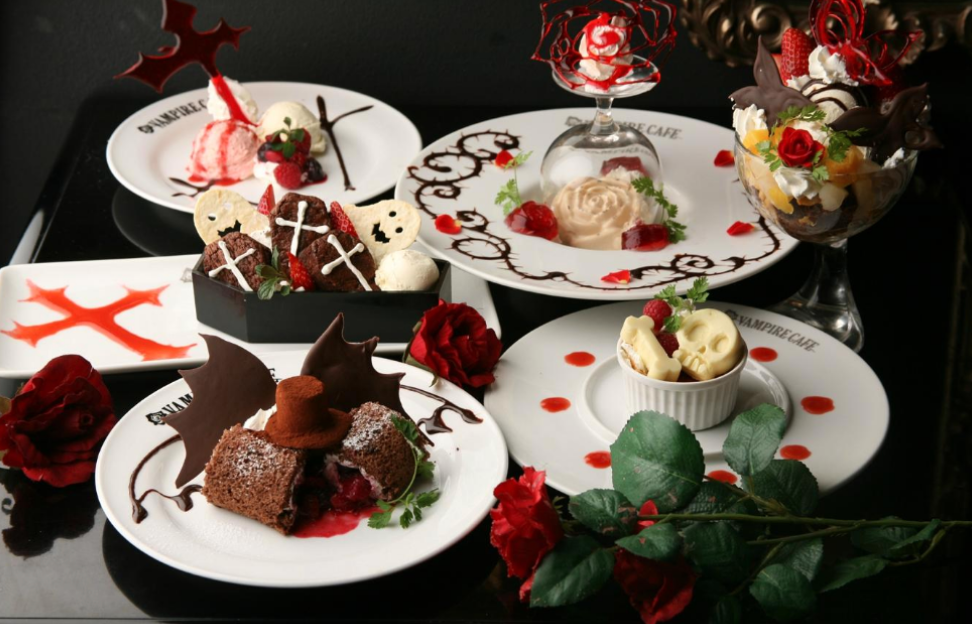 7) Pet Cafe Theme
Who wouldn't be completely compelled to walk inside a cafe full of our furry friends? You could hit a popular niche of people seeking to snuggle up to some of the luckiest rescue felines. You'll have to invest some time to make sure you understand the needs of the furballs and make sure you're creating a comfortable environment and lifestyle for them. This theme would definitely require more support, but if you're a true pet lover, it will surely be worth it. What's more appealing for customers than getting a caffeine fix and a cuddle fix all at once?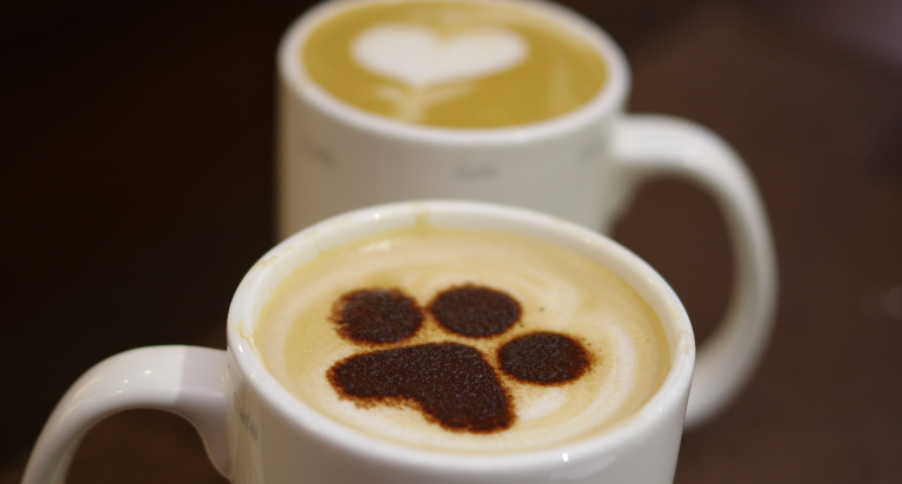 8) Musical Cafe Theme
If you're a music enthusiast, surely you'll want your love for music to reflect the theme of your cafe. Whether it be hard rock, jazz, hip-hop, or classical, you can centre your musical theme around your favourite type(s) of music. Guaranteed to attract any music lovers around. Plus, a cafe that's all about your customers favourite type of music is a cafe they'll never want to leave. Once you've designed your cafe to reflect your chosen musical theme, you'll surely want to provide your customers with live music to really bring your musical cafe to life. You could also host ongoing music events to further grow your customer base and keep them coming back for more. It would be hard for a music-themed cafe to not become a hit in your local area.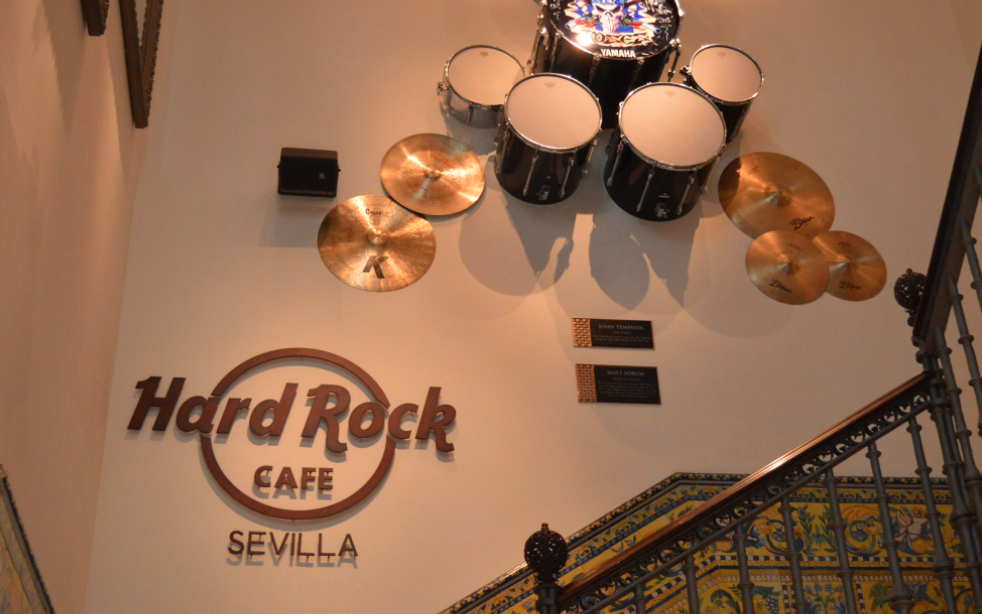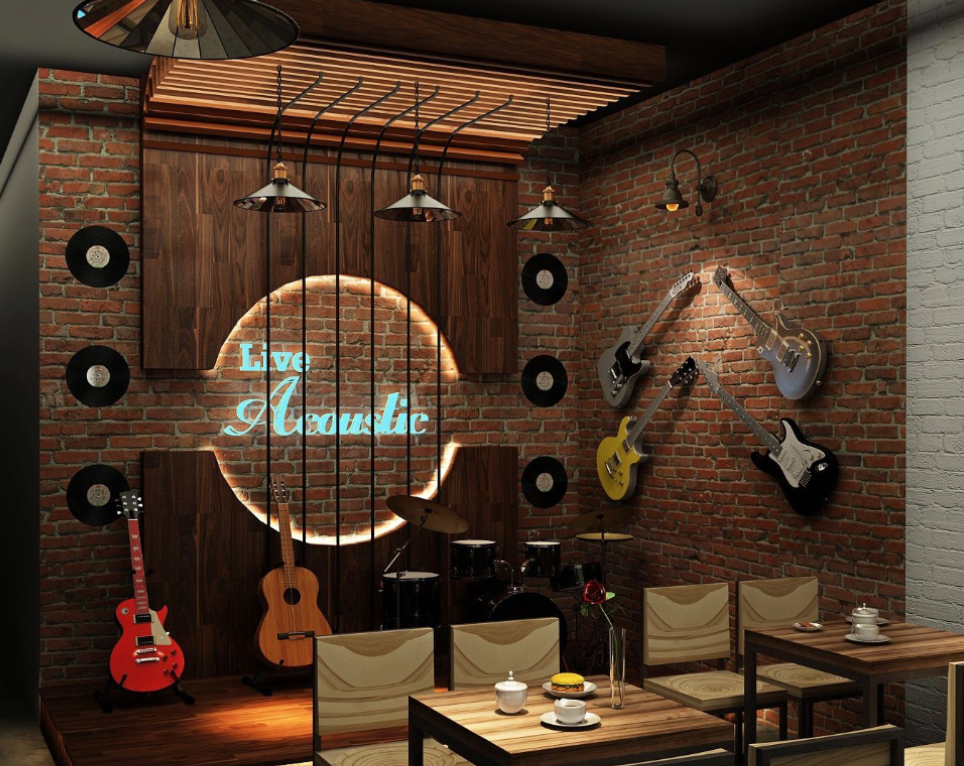 9) Readers Cafe Theme
This theme is for all the readers out there. If reading is your favourite hobby and passing time, consider a readers-themed cafe to attract all the other local readers into your cafe. To get this theme going, you'll want to make your cafe's environment as cosy and comfortable as possible with high quality furniture. You could even construct your cafe's interior to be a mini library. The appeal of reading a book for hours in a library themed cafe while sipping on a latte will be unbeatable for the heavy readers.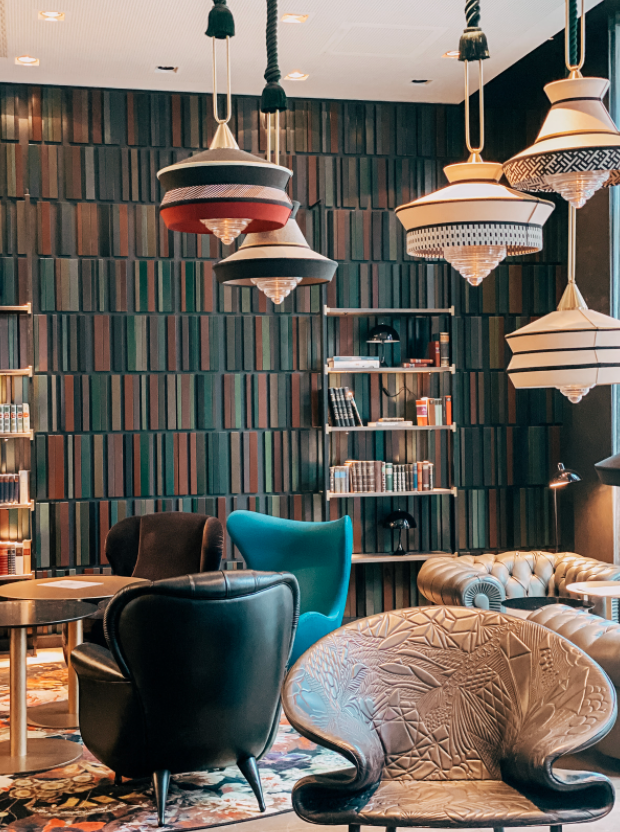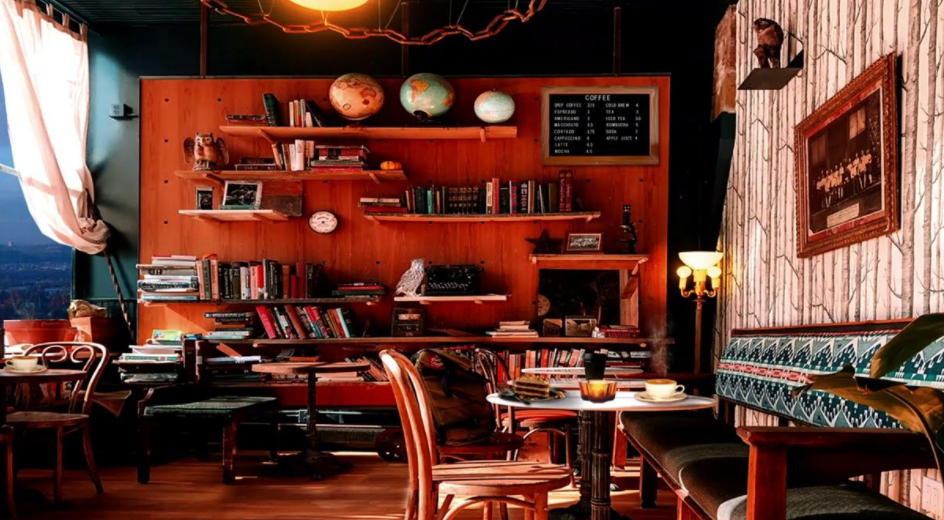 10) Fitness Cafe Theme
Want to get all the fitness fanatics into your cafe and fuel their ambition with the coffee you offer? If fitness is your thing, consider a fitness-themed cafe, it will surely become the go-to spot before people hit the gym. Just make sure you're giving your customers coffee that will give them a powerful boost of energy. Offer your customers the proven 'strongest coffee in the world' with Black Insomnia Extreme Caffeine, and your cafe will be full of all the local gym addicts in no time.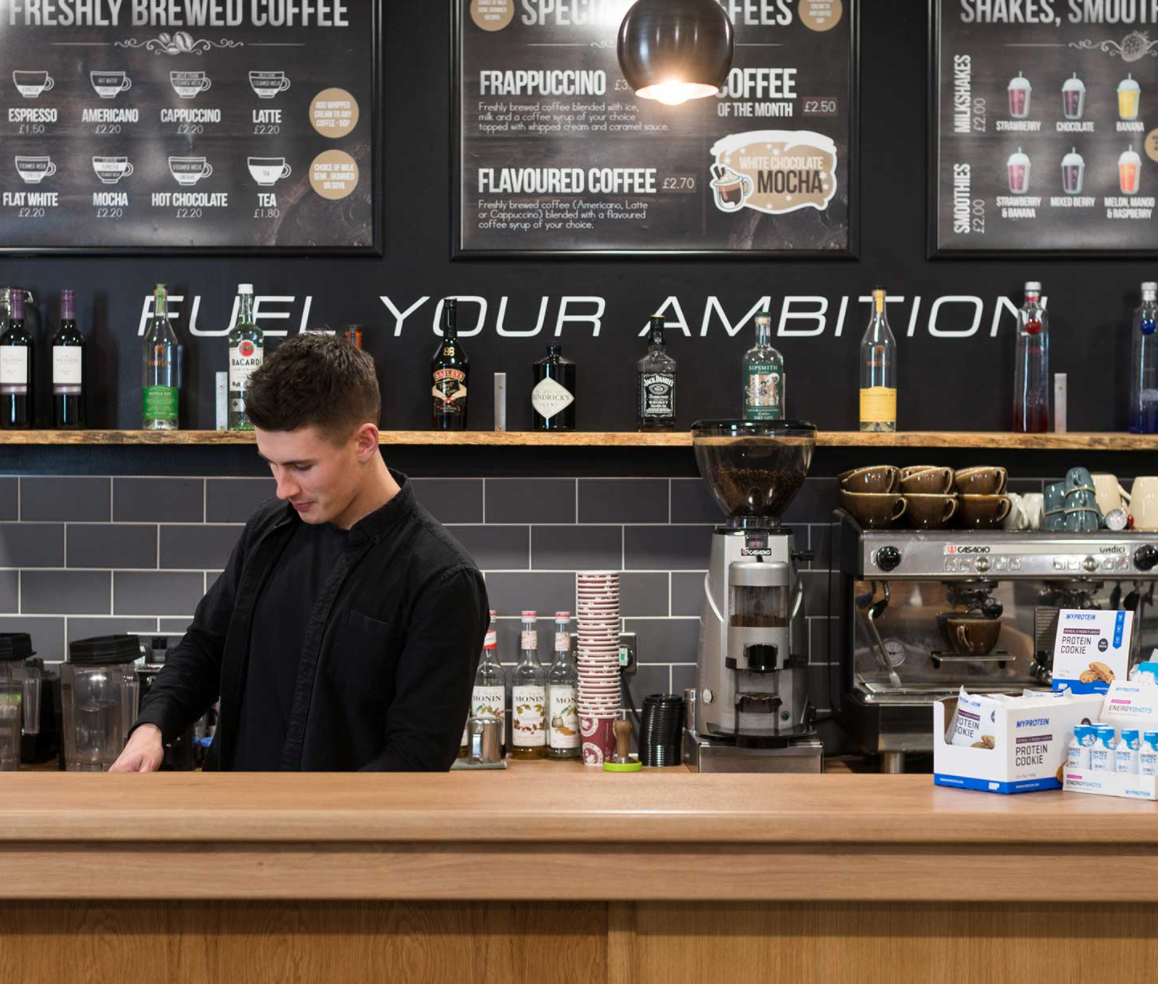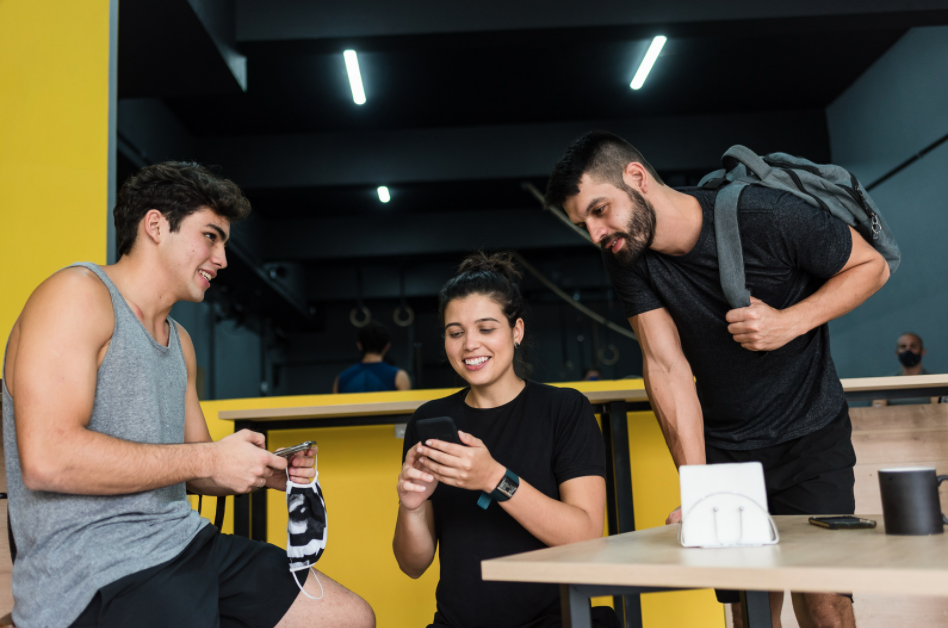 Ready to Make Your Cafe Stand Out?
Kick-start your cafes unbeatable uniqueness by offering your customers the proven 'strongest coffee in the world', that's as delicious as it is strong.