Black Insomnia Coffee-Grounds Pancakes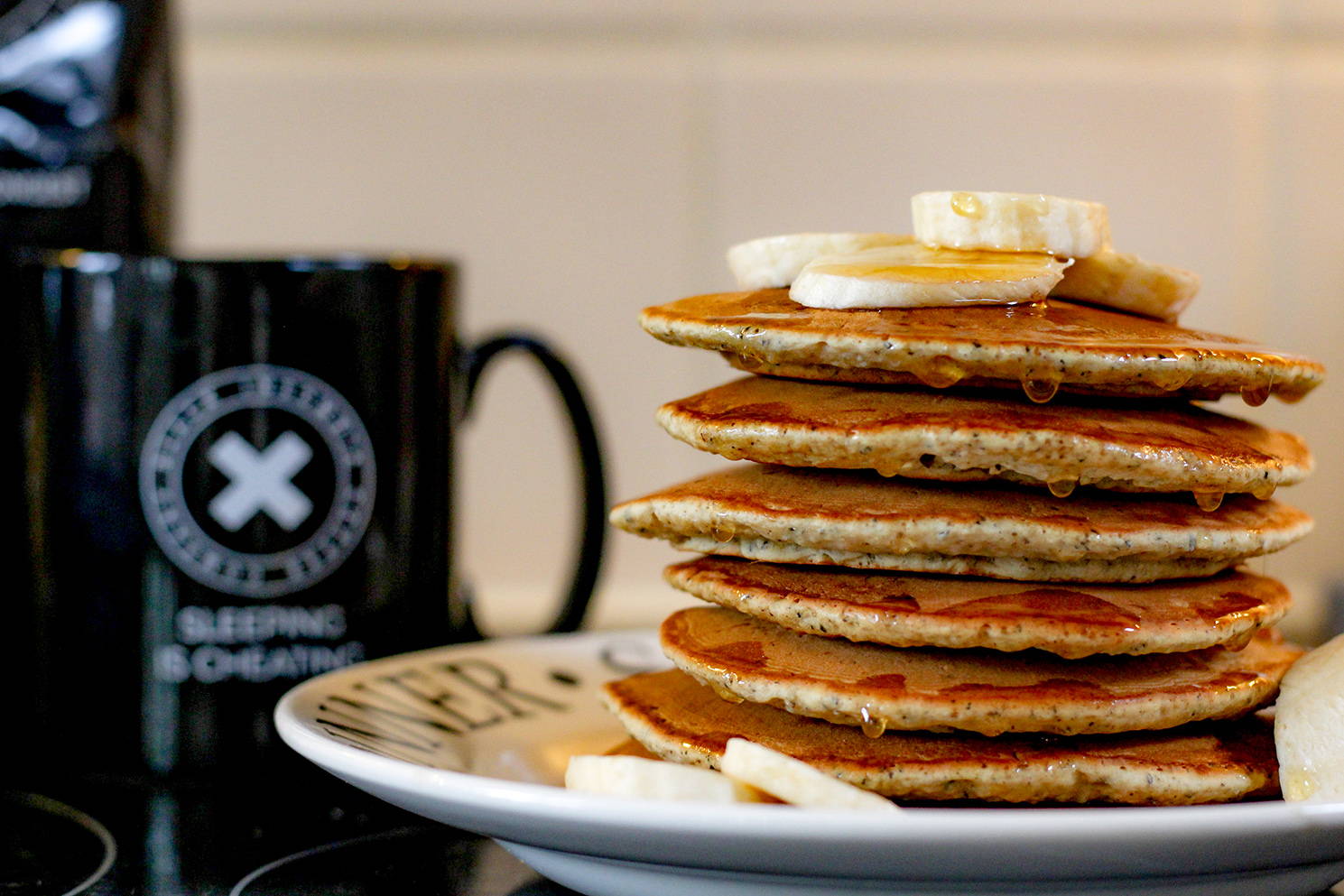 The Black Insomnia Pancake Day SHOWDOWN
Did you know that the largest pancake ever made was 15 meters wide, 2.5cm deep, clocked in at roughly 2 million calories and required flipping with a crane? Now that's what we call a pancake!
With Pancake Day just around the corner, we thought we'd put our tossing skills to the test, grease up the frying pans and have a good ol' pancake show-down between the Black Insomnia team. It was an intense experience, as you might imagine. Pre-comp, there was some downright dirty trash talk flippin' around.
Actual Whatsapp screenshot footage:
James: 'You butter believe I'm gonna win this, YOU DON'T KNOW CREPE'
Holly: 'Oh yeah, well your mama's so fat, the Sorting Hat sorted her into the House of Pancakes'
And so on and so forth. We won't scar you with the rest.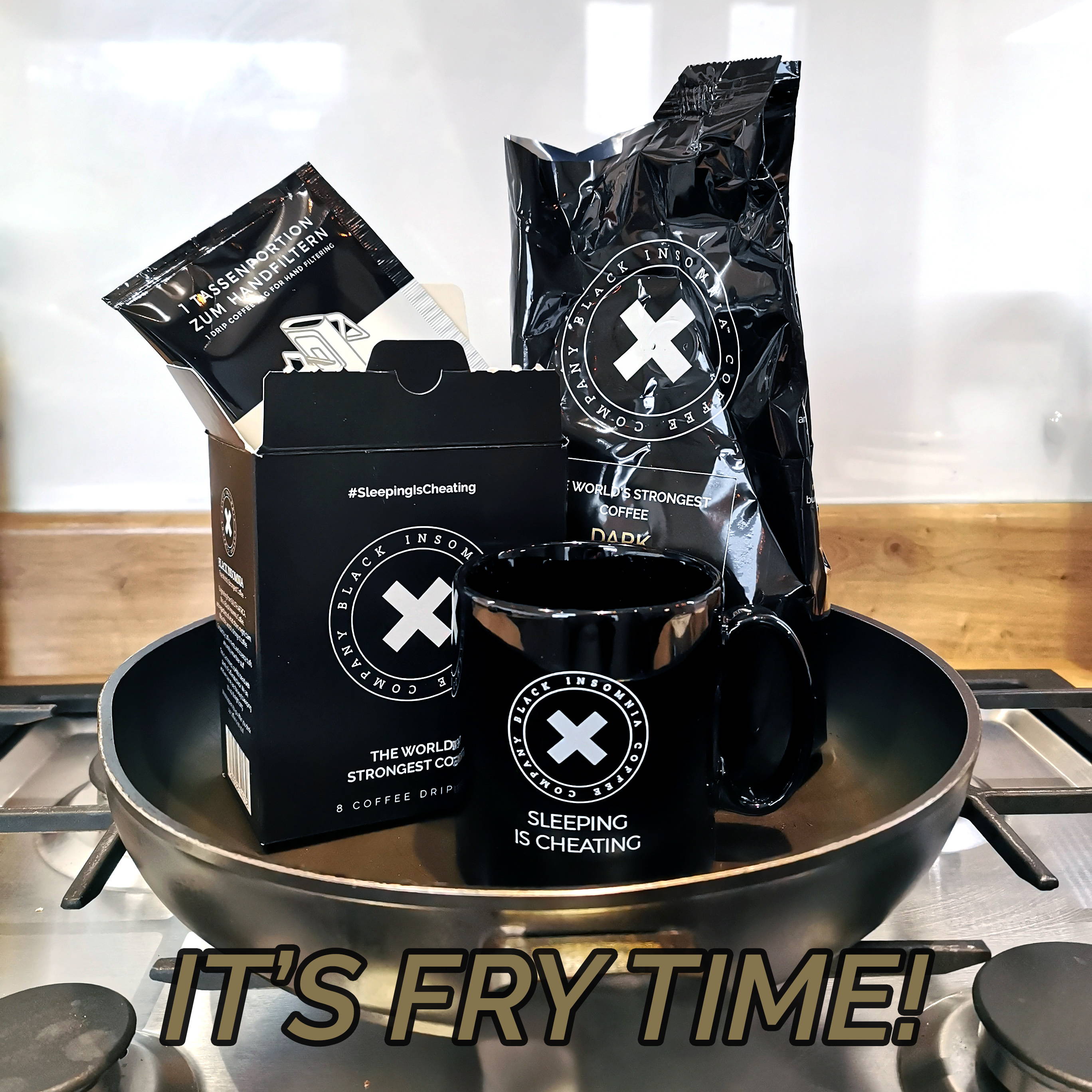 Why is Pancake Day a thing?
In brief, Shrove Tuesday marks the start of the Christian festival of Lent. The idea is that you use up all those bit n bobs lurking around in your cupboards like flour and milk, before the fasting of Lent begins the next day.
For most of us though, pancake day is a test of willpower and stamina - how many syrup drenched batter-babies can I physically consume? And we're here for that.
We're also here for a bit of healthy competition, so lets outline the challenge…
Obviously, we love our coffee. What's better than a steaming hot brew with your brekkie? We struggled to think of anything, really. Until we came across pairing your morning cup of joe with coffee-grounds pancakes!!
Honestly, these make the most delicious breakfast or tasty pud. And what's even better, is that it uses up those aromatic 'spent' coffee grounds, which we usually chuck without giving a second thought, but which still contain tonnes of flavour & beneficial minerals, as well as a surprising amount of caffeine!
You've gotta trust us on this one, the thought also crossed our minds that these were going to have the texture of a bouncy sandcastle, but we couldn't have been more wrong. The coffee flavour is pretty subtle, those grounds just adding a hint of nutty richness that permeates through these fluffy delights.
So, we wanted to see who could make the best Black Insomnia coffee-grounds pancakes: James (Marketing Manager) or Holly (Marketing Assistant).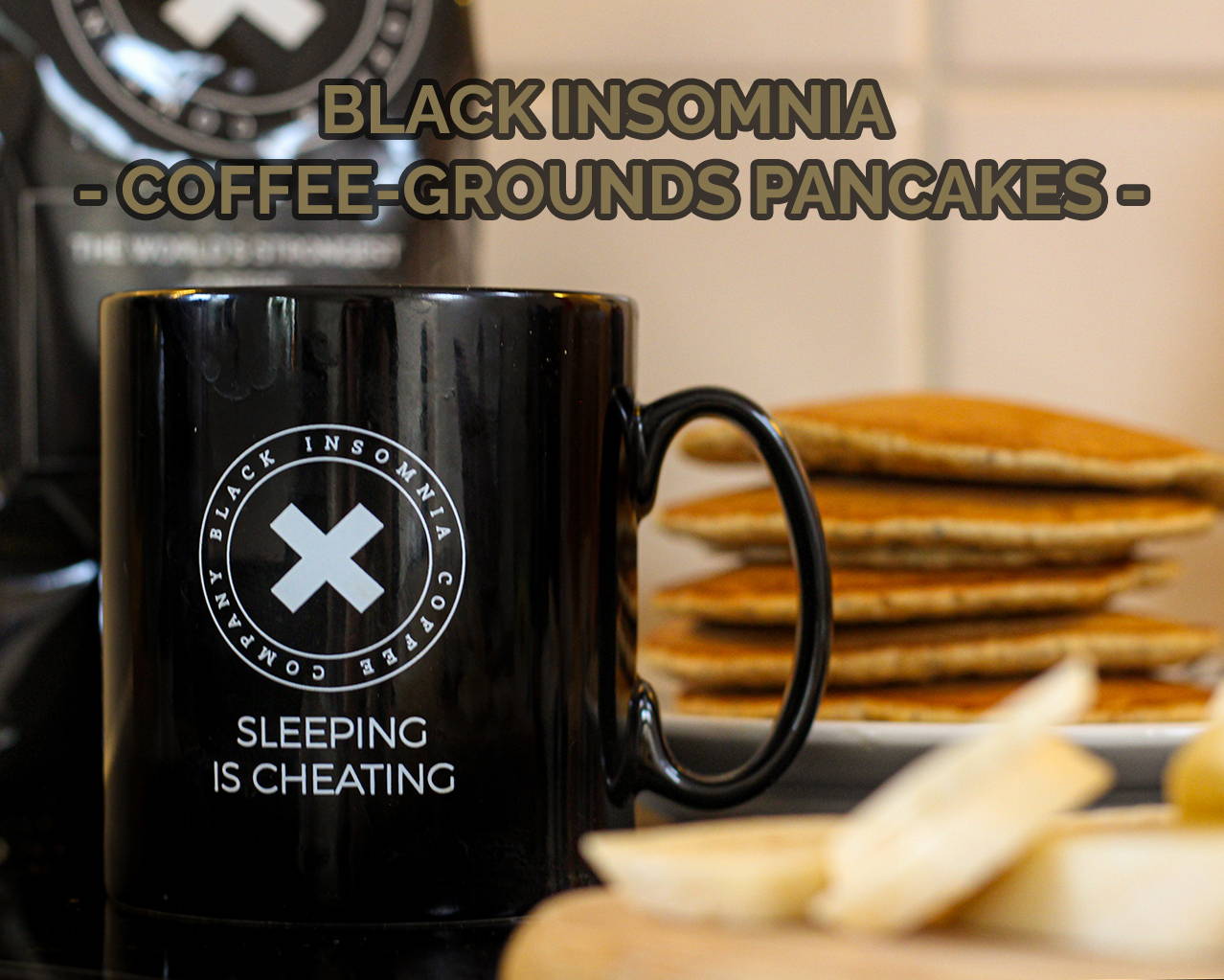 The Black Insomnia Coffee-Grounds Pancake Recipe:
(Adapted from Max La Manna's recipe)
Makes roughly 8 pancakes
34g used coffee grounds (2 x pour-over-bags sachets, or measure out used regular grounds)

200g oats (any flour will work well here)

300ml oat milk; or milk of your choice

1 tbsp sugar (or sweetener of choice)

1 tsp baking soda

Pinch of salt
1. Firstly, brew your coffee. James went with the Dark roast, whereas Holly and her partner used 2 pour-over-bags, which conveniently have just the right amount of grounds left over.
2. If using oats, blend to a flour consistency using a high-powered blender then transfer to a bowl (alternatively, just bang your 'normal' flour in a bowl).
3. Mix the other ingredients until the batter is pourable but not too thick. If thick, add 1-2 tbsp of milk or water each time and stir.
4. Add a spoonful of the batter to a frying pan on medium heat and cook on both sides for 1-2 minutes.
5. Serve with toppings of your choice - James went for the classic banana + maple syrup combo, Holly branched out with natural yog, blueberries and a drizzle of golden syrup.
** For all our gym-bunnies out there, why not sub out 30g of flour for 30g of protein powder, for an extra boost!
Keep reading for our picture instructions AND the head-to-head results!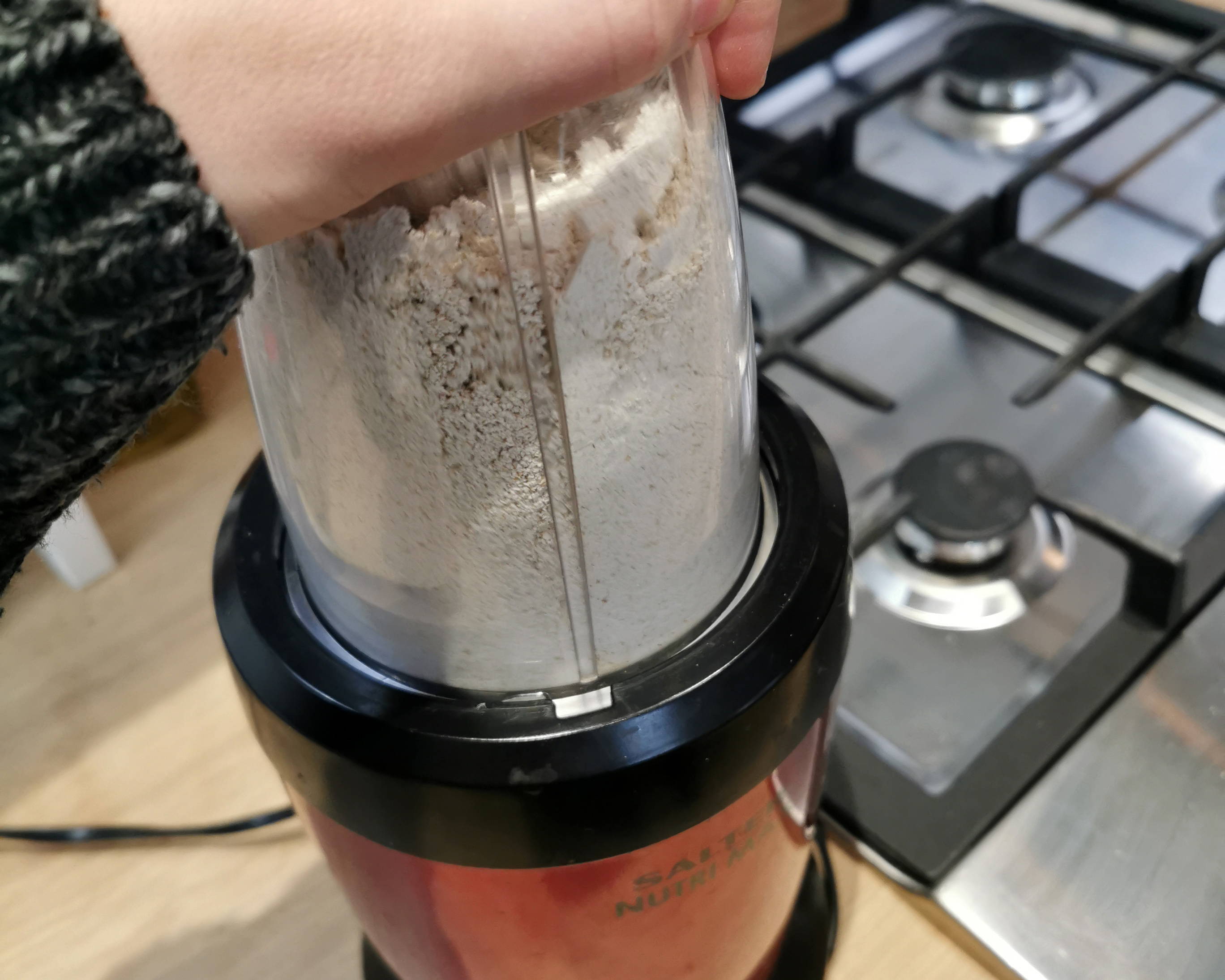 1. Weigh out 200g oats & blend (or weigh out 200g flour)..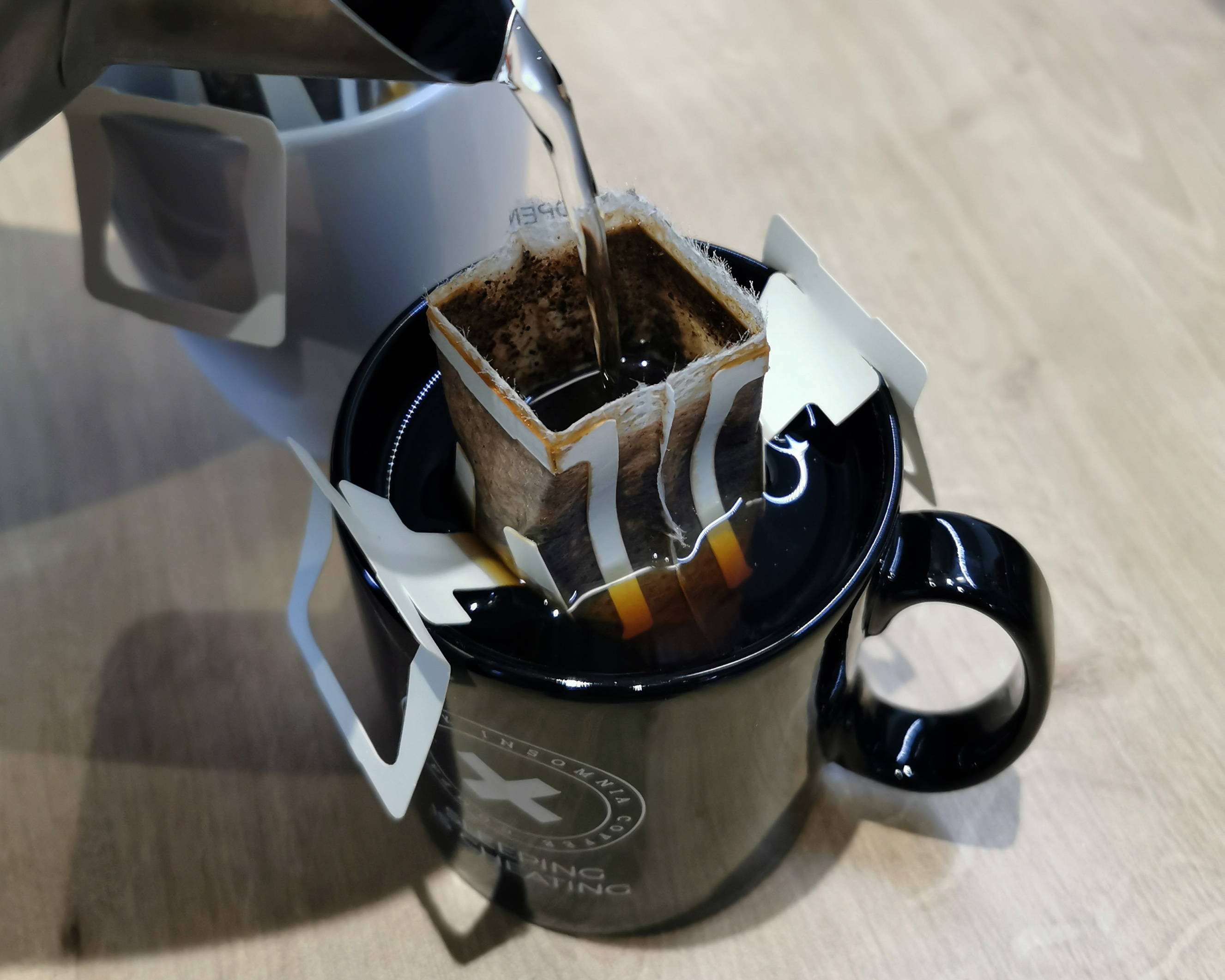 2. Brew your coffee. Holly went for the handy pour-over-bags!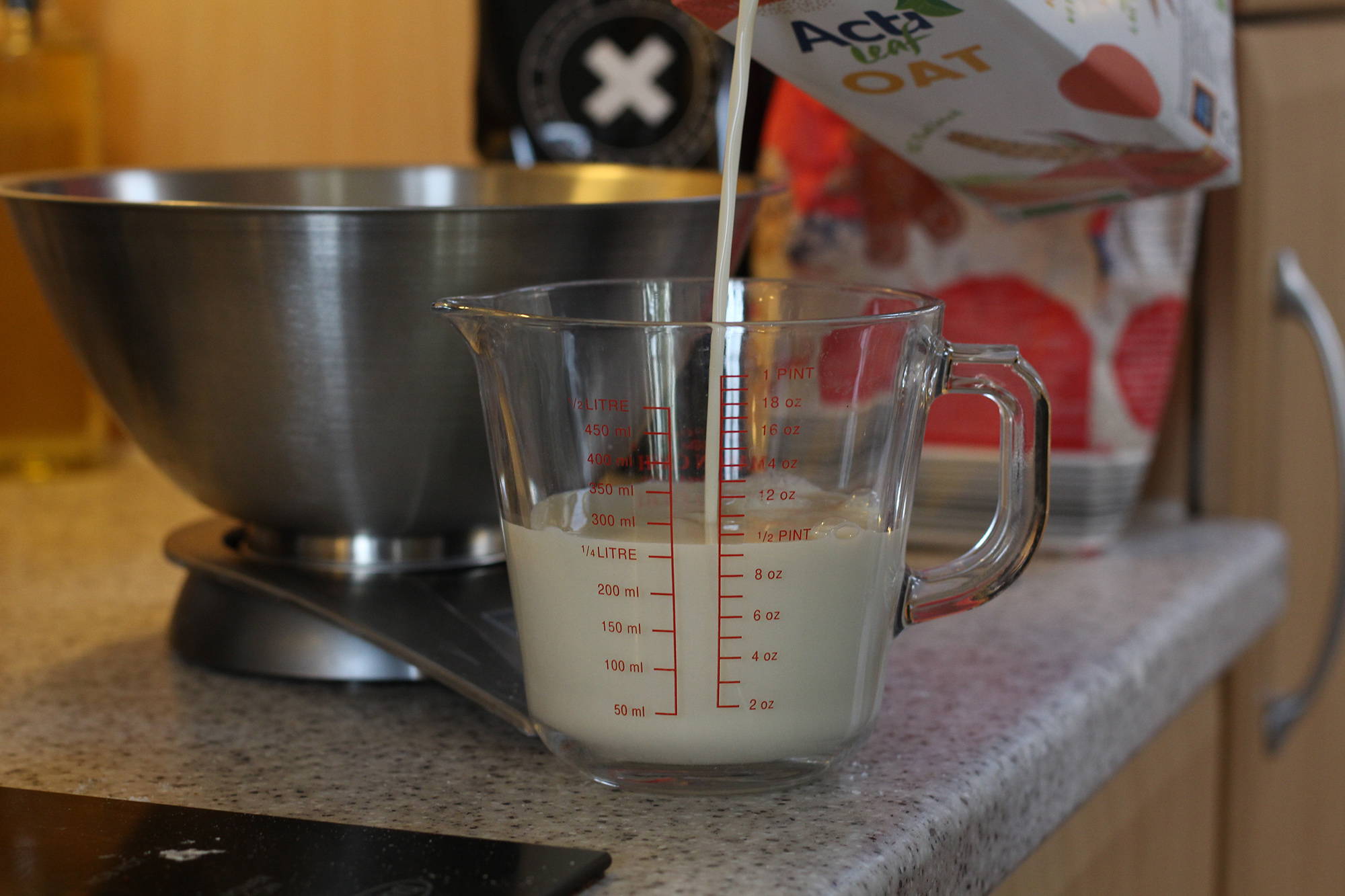 3. Measure out 300ml of milk.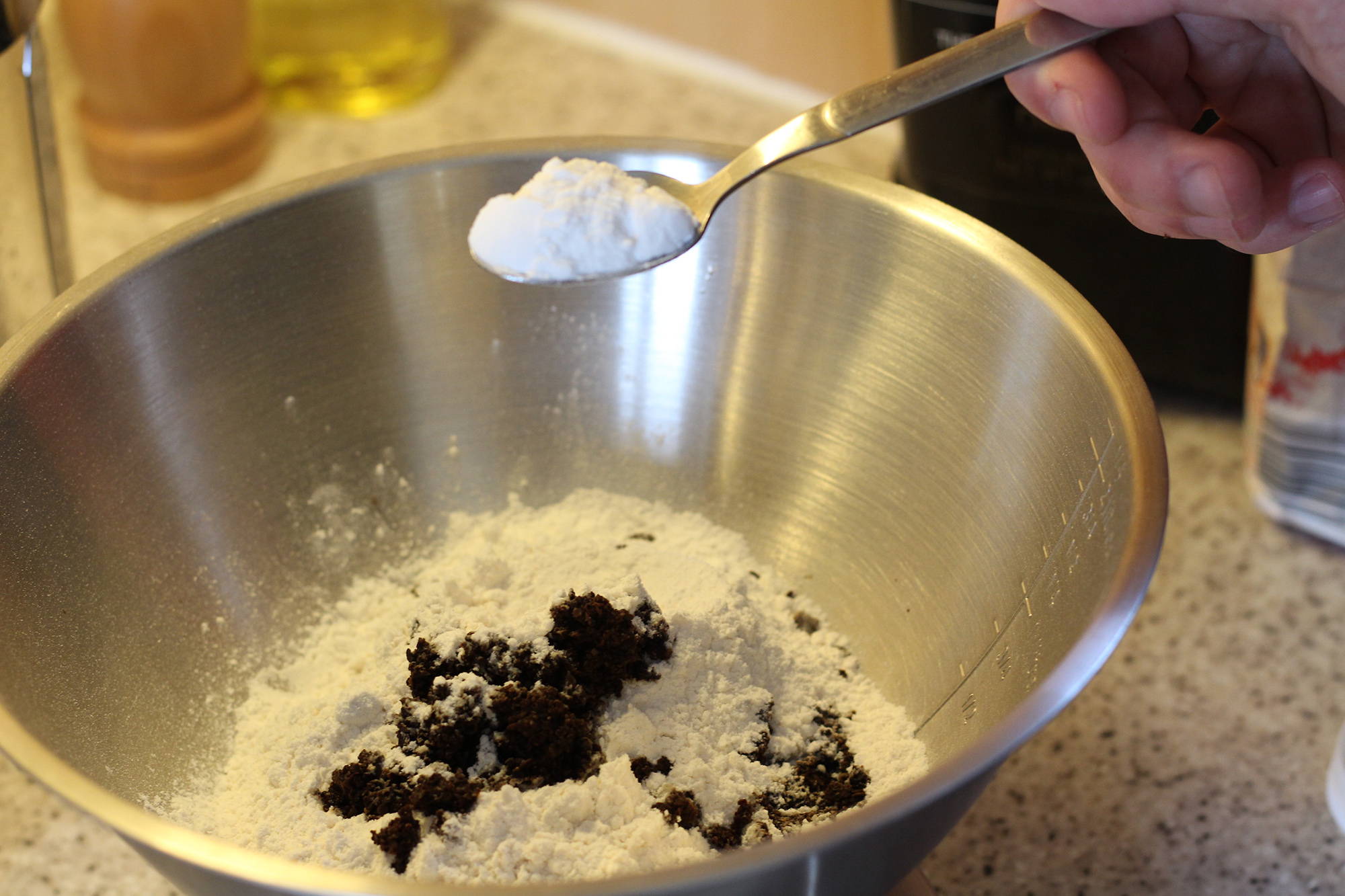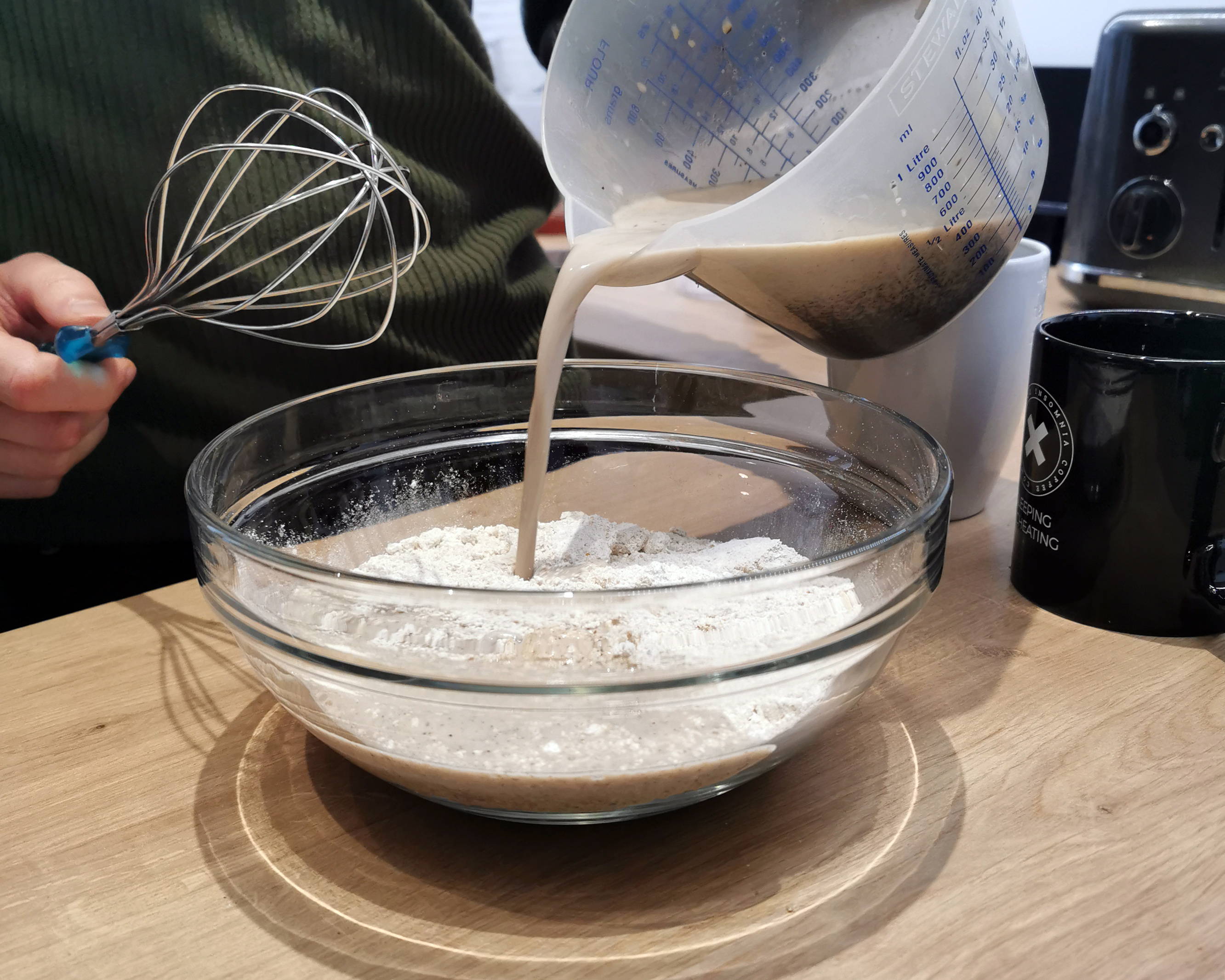 4. Add in your 34-ish grams of used coffee grounds, plus baking soda, salt and sugar, then mix in the milk and whisk!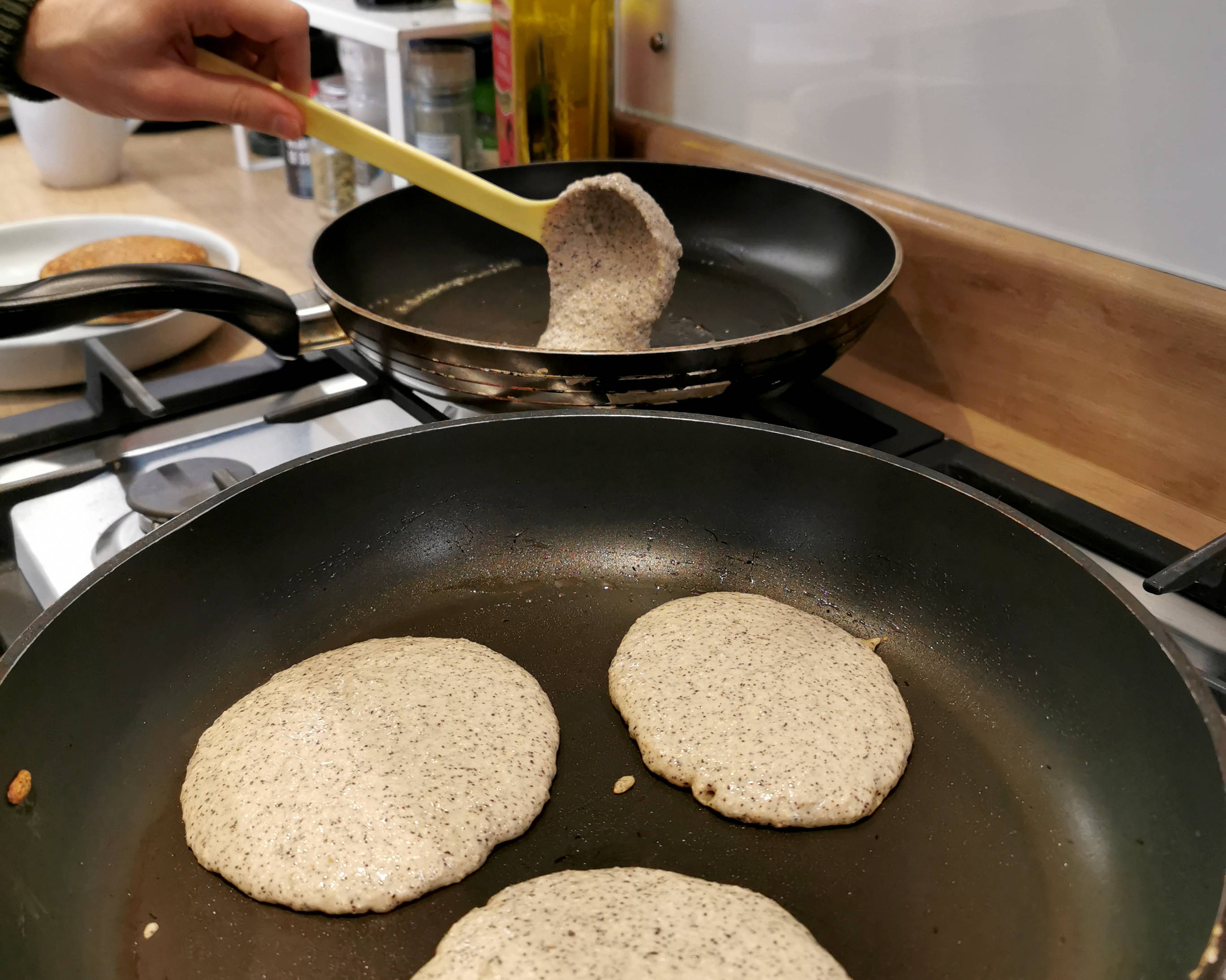 5. Spoon batter into a hot, greased frying pan and fry on each side for 1-2 mins.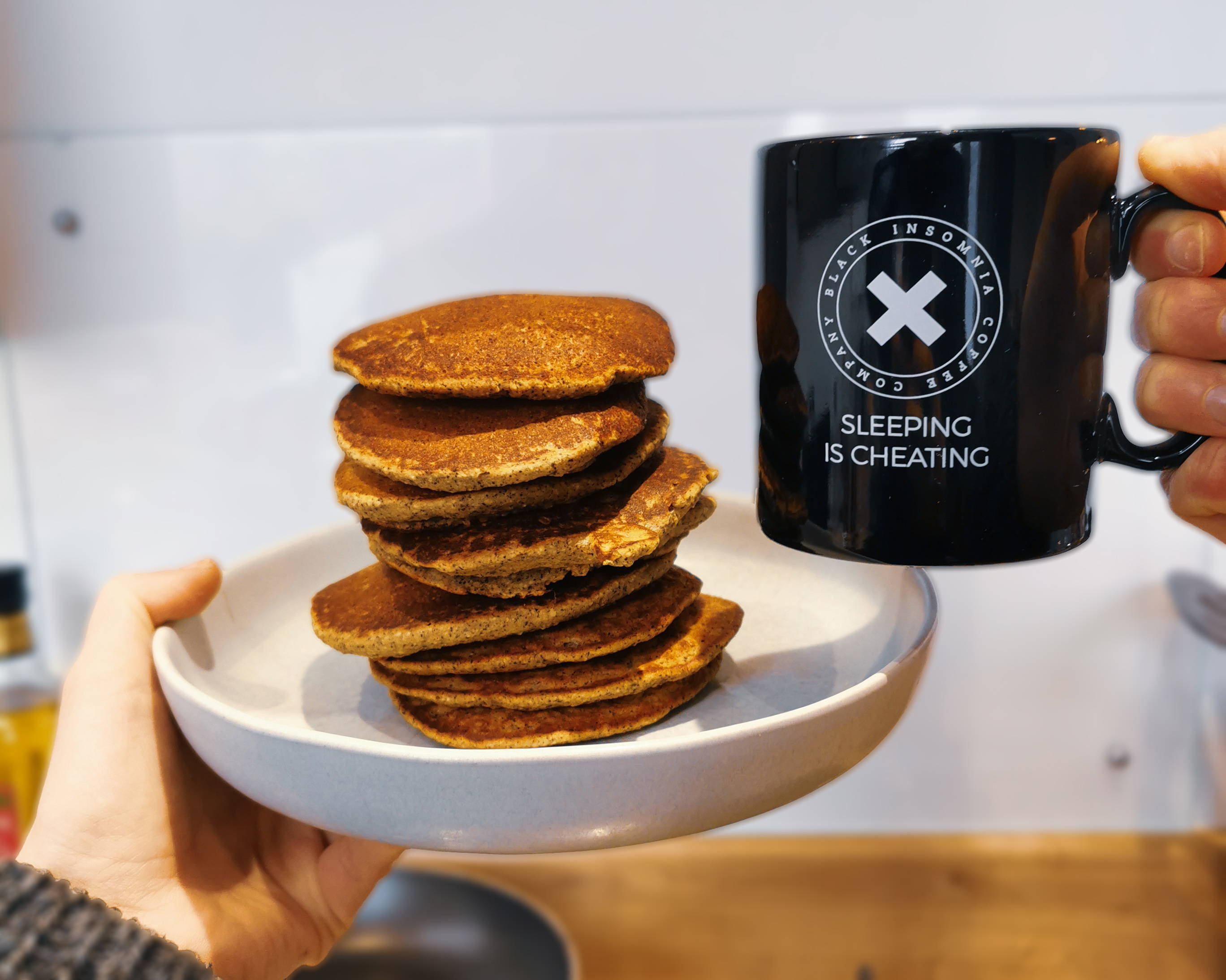 6. Plate up!
The real question is, WHO DID IT BETTER?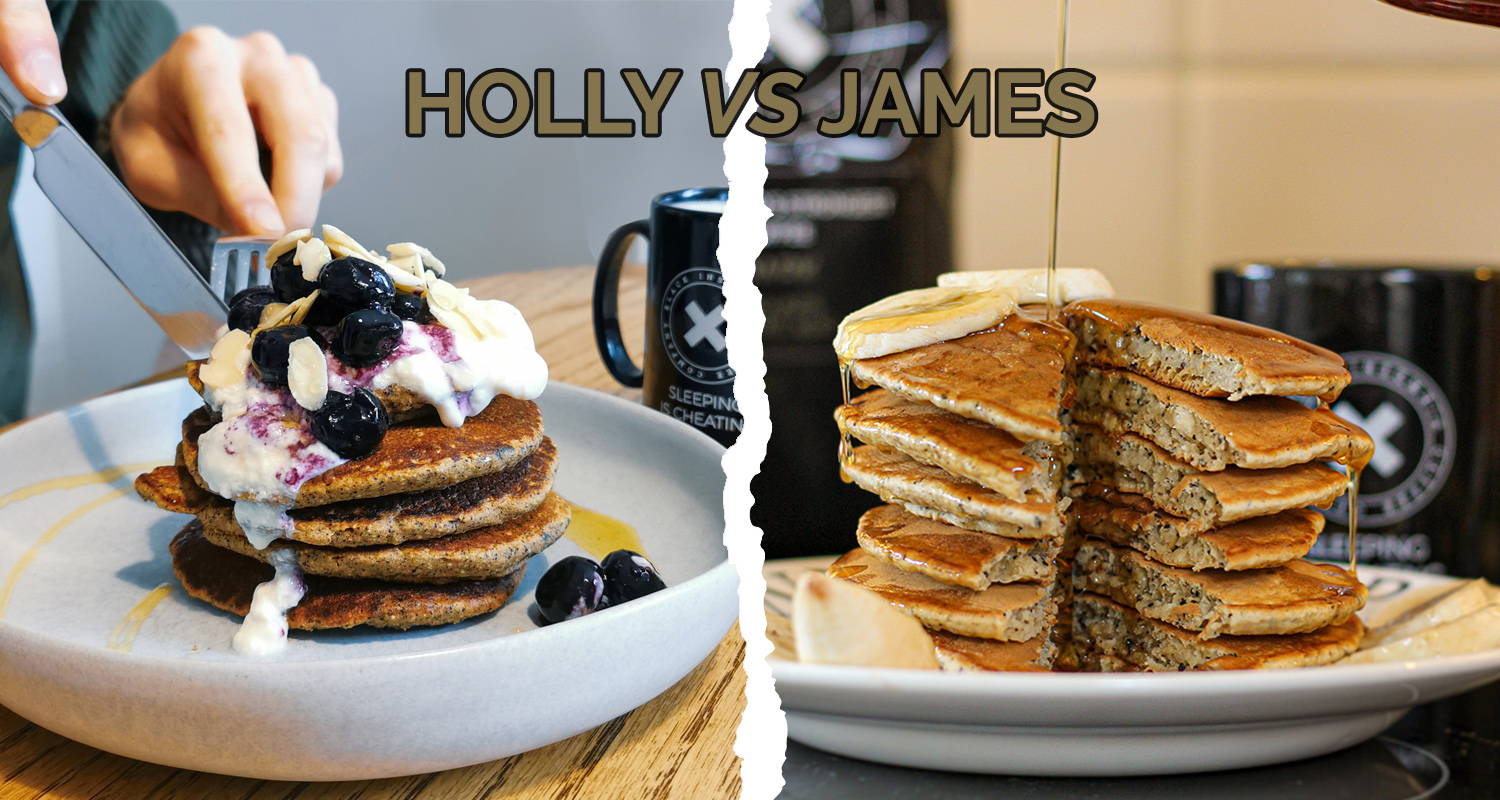 Holly went with used grounds from her pour-over-bags coffee, angling for a light but rich & nutty flavour. Being firmly on the healthy-living band-waggon, she opted for oat flour and almond milk, to spice things up a little. For the all important toppings, she dolloped on heaps of natural yogurt (dairy-free, of course), blueberries, a sprinkling of flaked almonds and a drizzle of golden syrup. Perfection (she thinks).
James, on the other hand, kept things classic. Loving the stronger things in life, he brewed himself a cafetiere of Dark roast, hoping for some super intense grounds with a bit of bite. This no-nonsense lad wasn't about to be faffing around with blenders, so just grabbed a bag of plain flour and got on with the job in hand. For a final flourish, he garnished his dreamy coffee pancakes with chopped fresh banana and lashings of maple syrup. The bomb (he thinks).
But what do you think? What would be your ideal toppings?
We'd love to know - let us know in the comments below!
---
---
---