Why 'good' fats + coffee make the perfect pair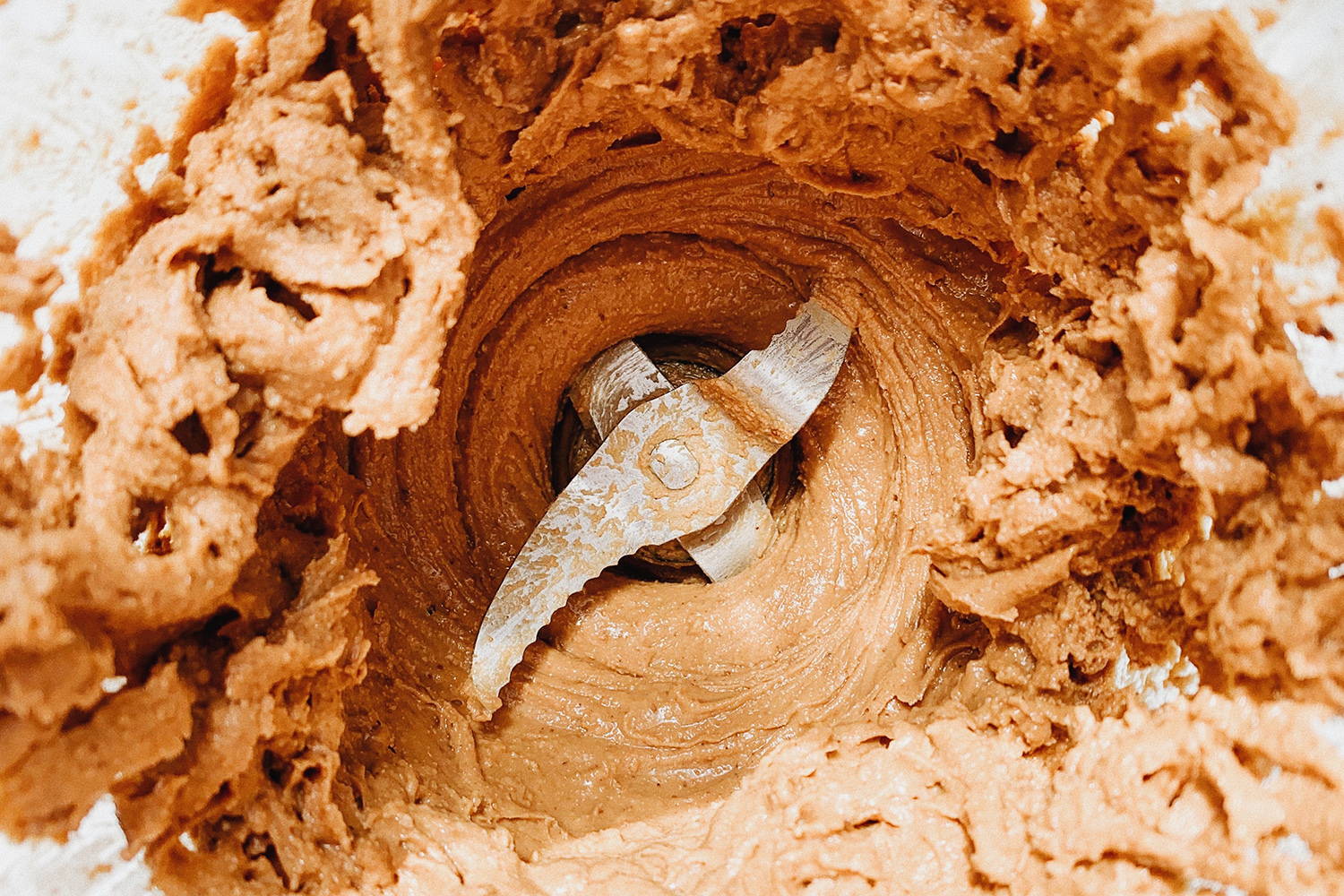 Go Nuts With Your Coffee!
Nothing gets us going in the morning quite like a black coffee alongside lashings of the rich nutty spread on toast, or dolloped on top of a steaming bowl of oats. It feels a tiny bit naughty (which is what we like about it), but in actual fact, the humble spread boasts some serious nutritional plus points.
Ever heard of 'Bulletproof Coffee'? Originally started by entrepreneur Dave Asprey, it's basically a blended coffee drink with grass-fed unsalted butter and "Brain Octane," a trademarked oil extracted from coconuts. There are now hundreds of complex recipes for the stuff flying around on the web, usually demanding a whole trolley-full of relatively niche ingredients that there's 90% chance of you using once, then relegating to the back of the fridge to quietly die.
It's a drink favoured by people following a ketogenic diet, as it's high calorie, low carb and intended to be super energising. The idea is that you sub out breakfast, in exchange for a high-fat drink that will keep you full and focussed all morning.
We don't know about you, but this makes our stomachs utter little moans of despair.
We get the logic - fat is essential to our homeostasis and for literally each function of every bodily system. We just think it's far more beneficial to kick off the day with something a bit better balanced.
Enter: the peanut butter jar.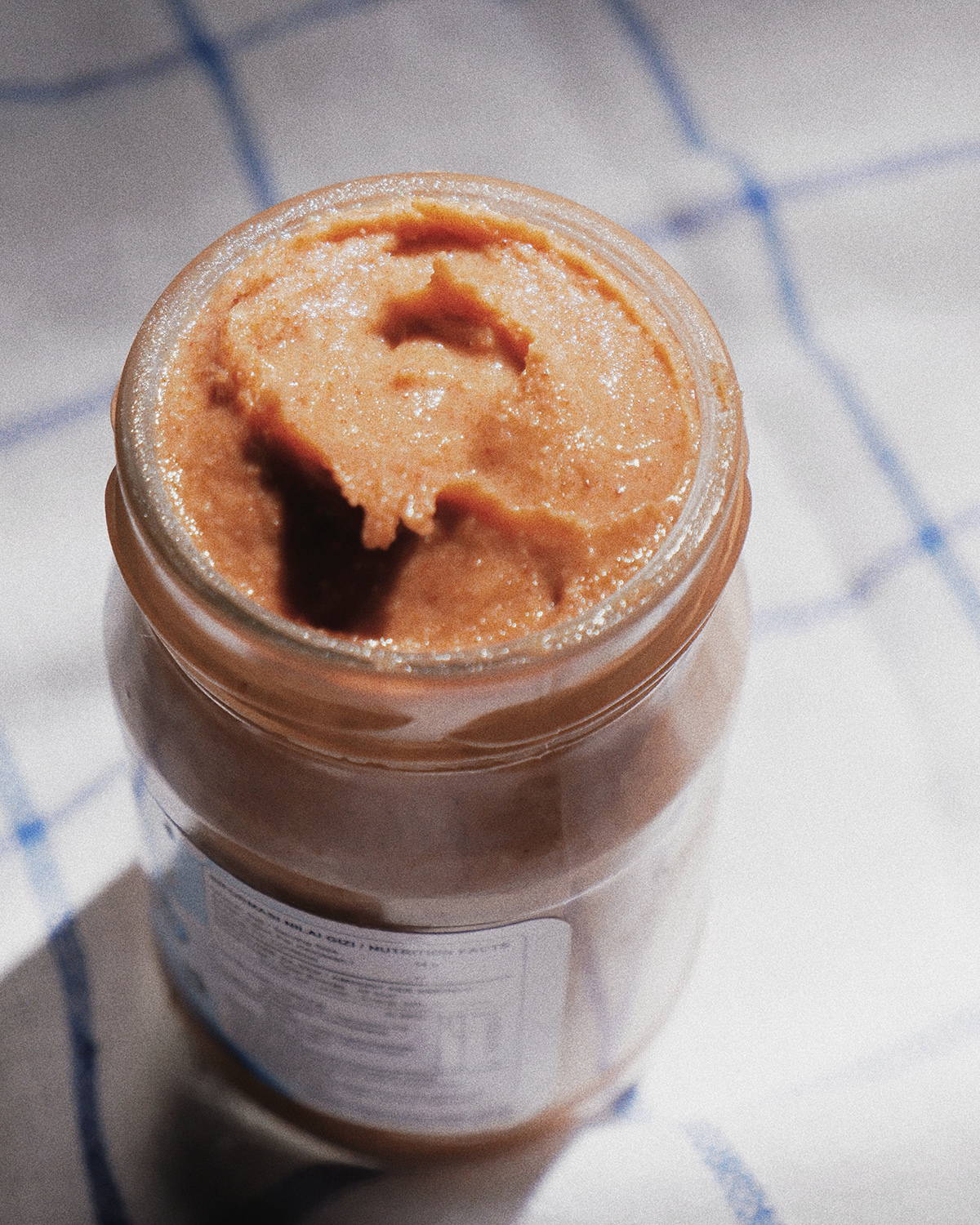 ---
Take a tablespoon of this (crunchy/smooth, your call) spread. In there, you'll find protein, carbs, fibre, the 'good' fats (monounsaturated + polyunsaturated) and vitamins like choline + heaps vitamin E, B3 + B6, the list goes on…You won't find any of these nutrients in coconut oil.
Your average spoonful of pure pb is 25% protein, 20% carbs (a good portion of which is fibre) and 55% fat (mostly the 'good' kind but still alongside the saturated stuff, which our bodies require to function too). Mixed in there you've also got calcium, iron, thiamine + riboflavin. Just pass me the jar.
It's important to note though, that you need to be treating yourself right, by buying the quality, unprocessed variety. The stuff that's just nuts, and nothing else. Most lower-quality, cheaper products are usually filled out with a load of added sugar and veg oils, which negates pretty much all the benefits we've listed above. Watch out for the 'low-fat' types too, these will also be pumped with sugar.
Basically, what we're advocating here is instead of oiling up your beautiful morning brew, add something decent and nutritious - but full of those awesome natural oils - on the side.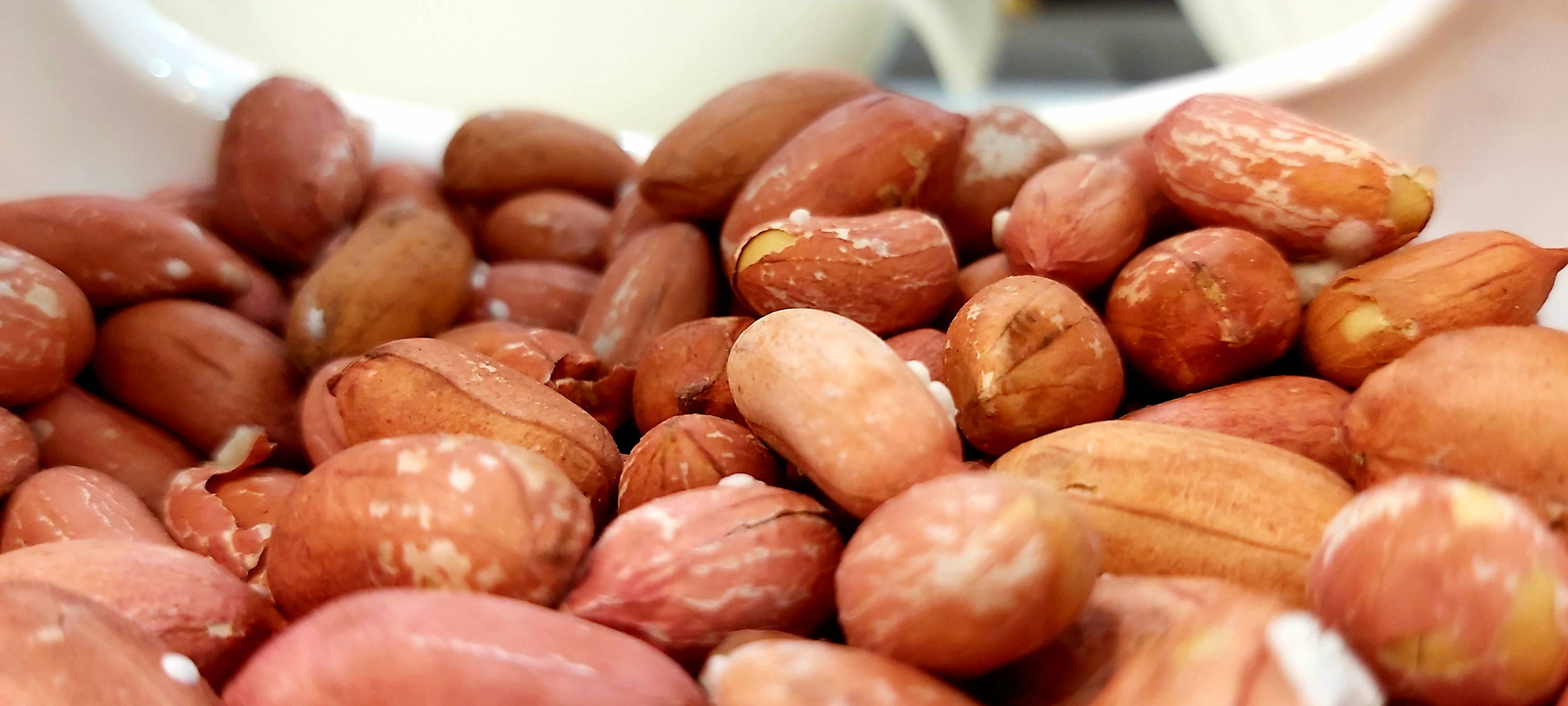 ---
The perks of consuming fats with your coffee:
The Prolonged Energy Boost
The fats in the spread will slow down the digestion and absorption of your coffee. Therefore, you're slowing the absorption of the caffeine into your system and extending its effects - magic! Particularly awesome if you're heading to the gym afterwards.
Maintains Blood Sugar Levels
Slowing the absorption of your coffee also helps to prevent sharp insulin spikes and blood sugar crashes. Peanut butter also has a low glycaemic index, excellent for avoiding sending your blood sugar into a tailspin. In short, this means your mood will be improved (but we're sure you're always angelic anyway), you'll feel less tired plus it can lead to better brain + blood vessel health.
Helps Promote Digestions + Gut Healing
Coffee can be very acidic, which isn't wonderful for your gut + digestive system. The calcium in the peanut butter fats can actually help to reduce or even neutralise the acid in the coffee and consequently, in your stomach - so your tum will thank you! The high levels of manganese in pb will also aid inflammation.
Improved Heart Health
One of the main fats in peanut butter is oleic acid. When substituted for other fats in your diet, oleic acid is shown to help maintain good cholesterol, blood sugar, and blood pressure. Managing these levels in your body can lower the risk of heart disease.
Satis-FAT-tion
You've heard it before, but it's true (in most cases, c'mon, we're all different), you'll feel fuller for longer! Due to the rich fats + proteins found in the peanuts, combined with the caffeine in the coffee, you're left feeling satisfied for a longer period of time, hopefully preventing some mindless snacking - so can we claim this as a weight loss tip? Maybe.
If you haven't enjoyed a spoonful of this timeless spread since the days you were force-fed those pasty sarnies from your highchair, I hope we've given you some reasons to bring this well-rounded nut butter into the 21st century. You're smart, we don't need to spell it out, but just like everything - it's only good in moderation.
---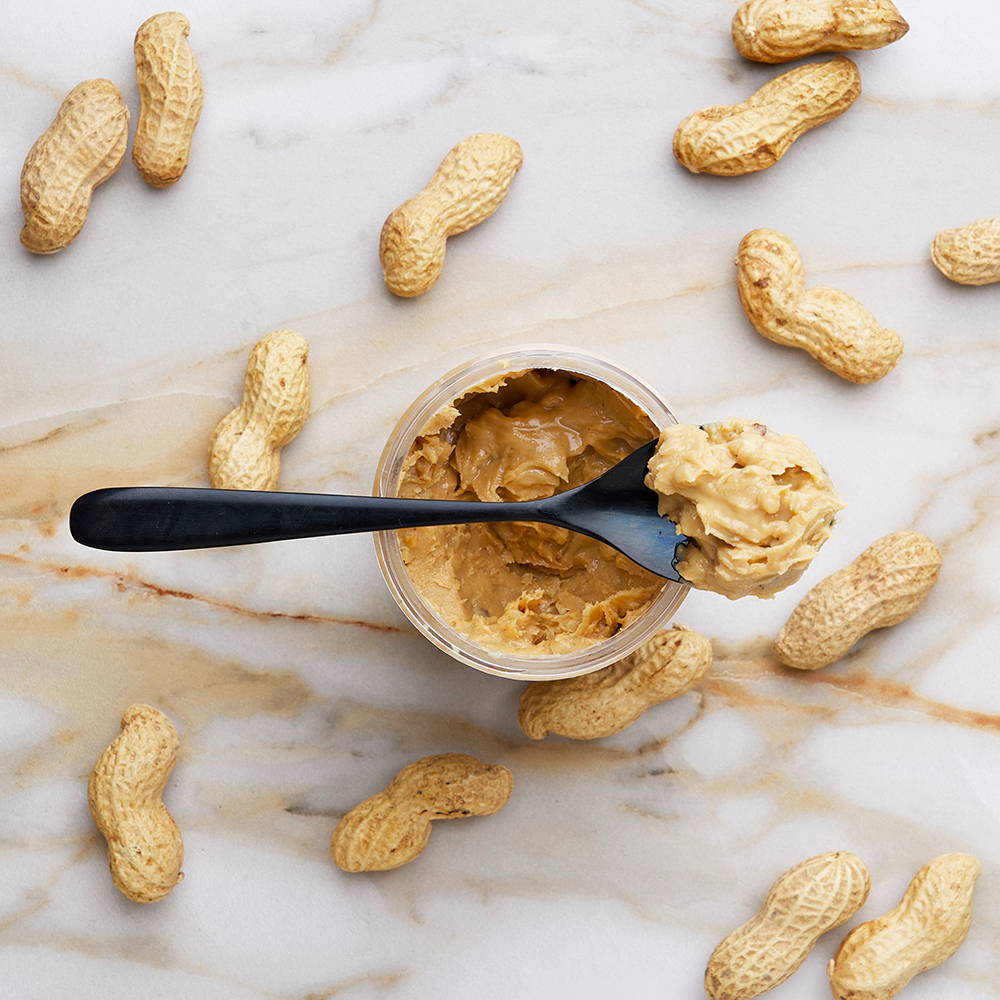 ---
How do we like to pair them up?
Our go to brekkie has got to be a cafetiere of our dark roast coffee with a couple of slabs of wholemeal toast with thick spread (unadulterated) peanut butter and sliced banana. Bananas have the added benefit of aiding digestion and topping up your vitamin C + potassium levels.
We've focussed on peanuts here, because we're nuts for them (and love that dessert for breakfast feeling) but you can find those 'good' fats in plenty of places. If you're not a pb lover like us, why don't you try switching it out for avocado/salmon/cheese/eggs/tofu.
You do you though. If breakfast's not your thing, you know your body best, don't force it!
Maybe try out this killer peanut butter cup coffee recipe instead!
RECIPE FOR PEANUT BUTTER CUP COFFEE
INGREDIENTS:
1 cup of hot Black Insomnia coffee
1 tablespoon of soft peanut butter (sugar-free)
1 teaspoon of coconut oil
3 tablespoons of your choice of milk
Optional - sweetener of choice (Maple syrup/sugar/honey)
Instructions:
Transfer all ingredients to a high speed blender. Mix for about 30 seconds and enjoy a deliciously different Peanut Butter Cup Coffee.
If you just can't get enough of the pb/coffee combo (we don't blame you), you can also check out this whole host of inspired recipes by clicking here.
---
---
---
Know someone who could do with this AeroPress brewing guide? Share it with them!