St Paddy's Day Black Insomnia Irish Coffee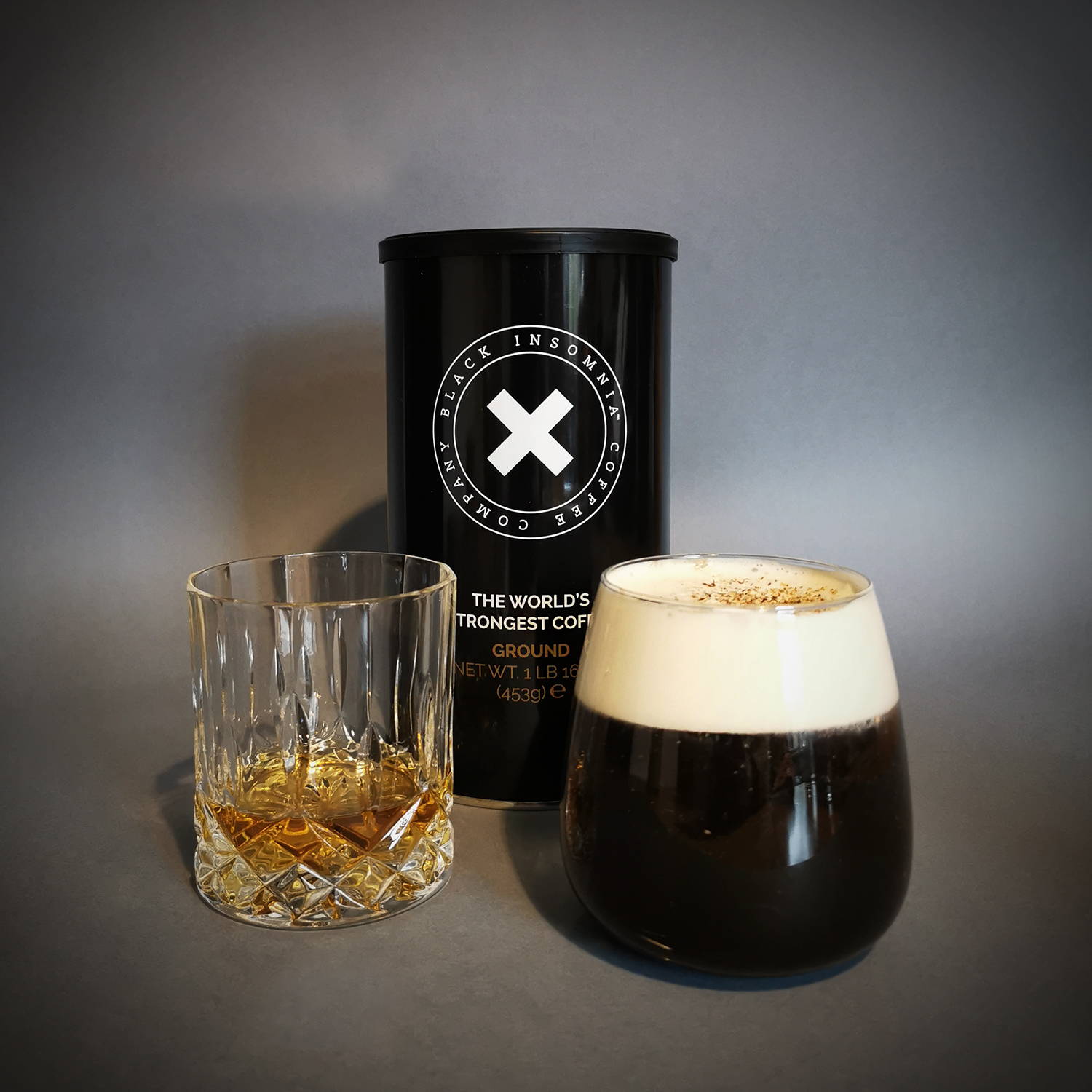 Our epic Irish coffee recipe, to keep you rockin' out with your shamrock out this St Patrick's Day.
Just because we're still in lockdown mode doesn't mean we can't get a wee bit merry and celebrate this St Paddy's Day with your family/rocking out in your own company.
So go on, don those green garbs, sharpie a shamrock on ya forehead and jig your way to the kitchen to knock up this killer Irish coffee to keep you singing all night long.
It's a Wednesday?
Thanks for the heads up! Hump-day requires a stiff one to two anyway, right?
We thought we'd share with you our no-frills recipe, which won't require you to have the luck of the Irish to nail.
What you'll need:
A cafetiere or brewing equipment of choice

A jar (or a bowl + whisk)

A sexy coffee glass (optional)
The tasty stuff:
150ml freshly brewed black coffee

1-2 tsp brown sugar

1 measure whisky (preferably Irish, for the full experience)

2 tbsp double cream

Pinch of grated nutmeg (optional)
And bang it together like so…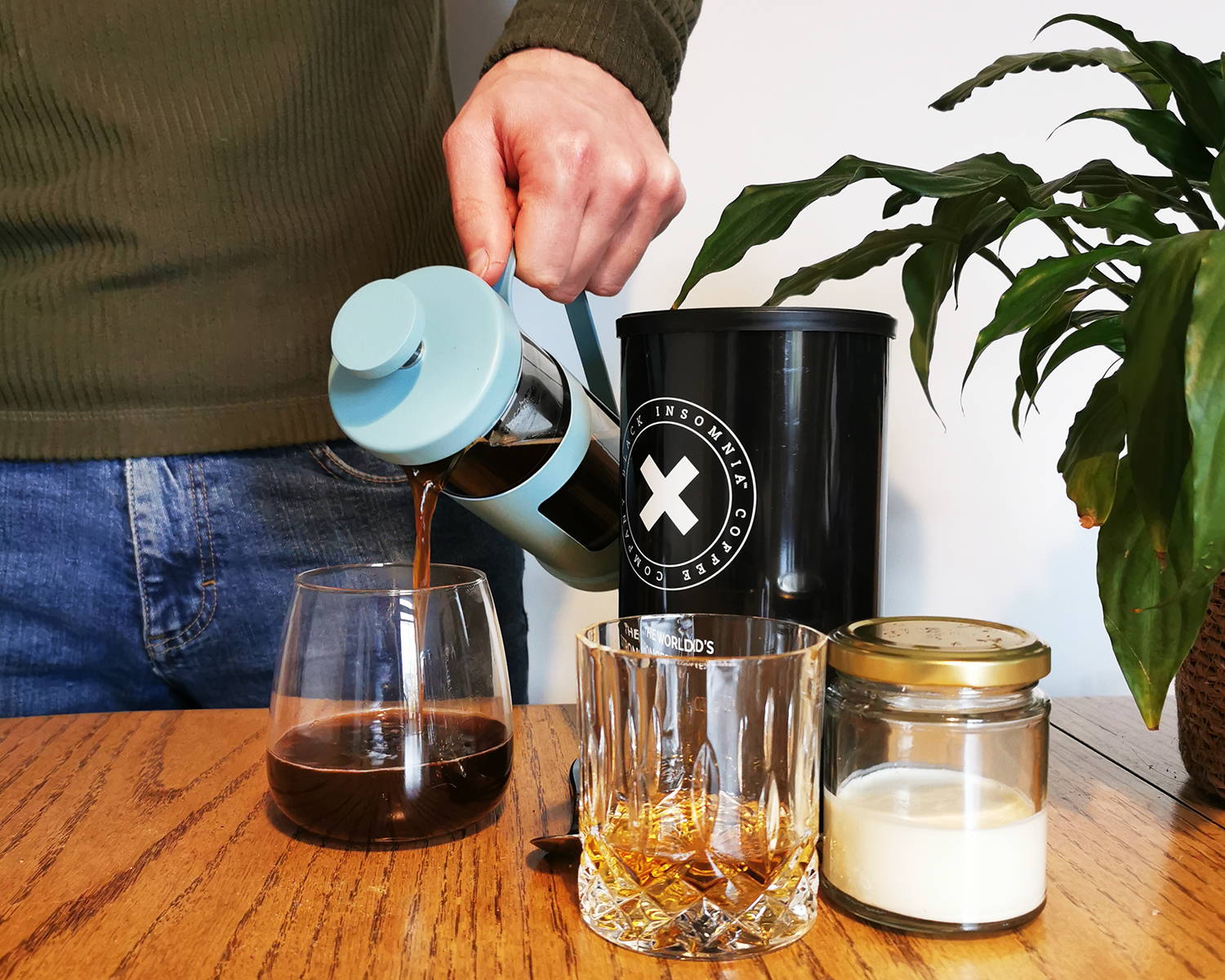 ---
STEP 1
Boil the kettle and brew your coffee. We opted for a cafetiere of our ground coffee, but the Dark roast grounds would also work a treat here.
STEP 2
Warm your glass with some hot water, so that it doesn't crack when you add the hot coffee, plus your drink will then stay warmer longer.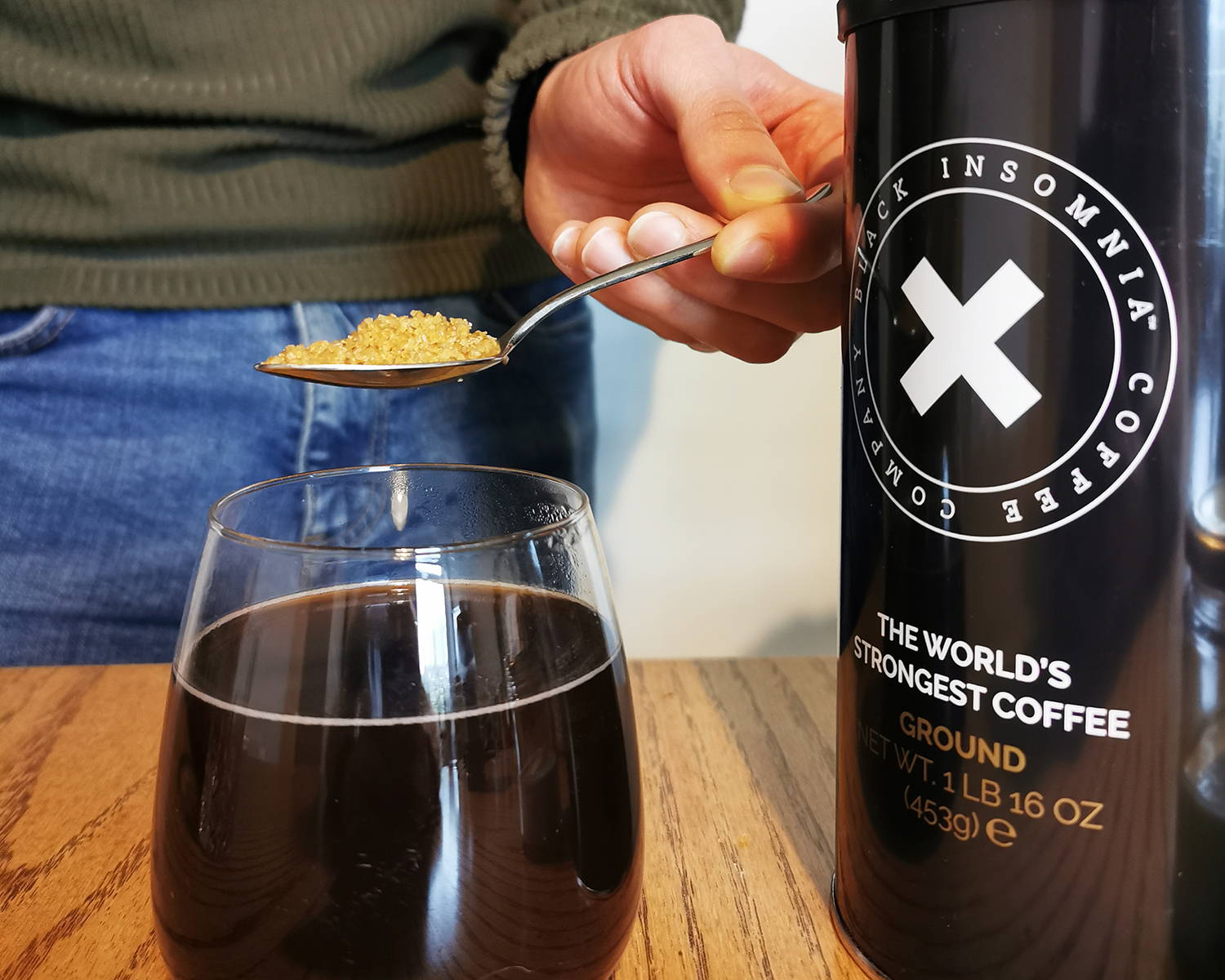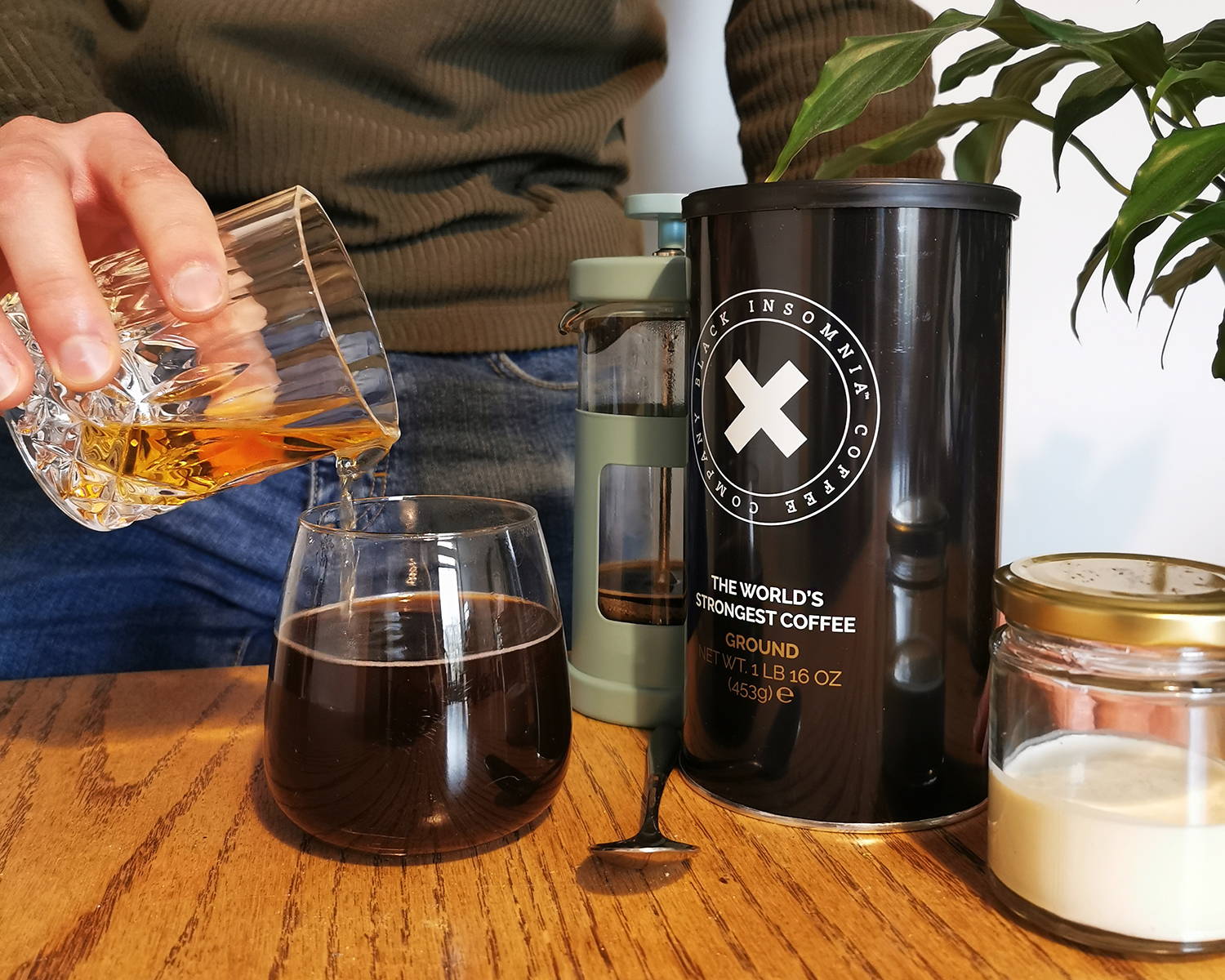 ---
STEP 3
Pour your brewed coffee into the glass and mix in the sugar and whisky, stirring until the sugar is dissolved.
---
---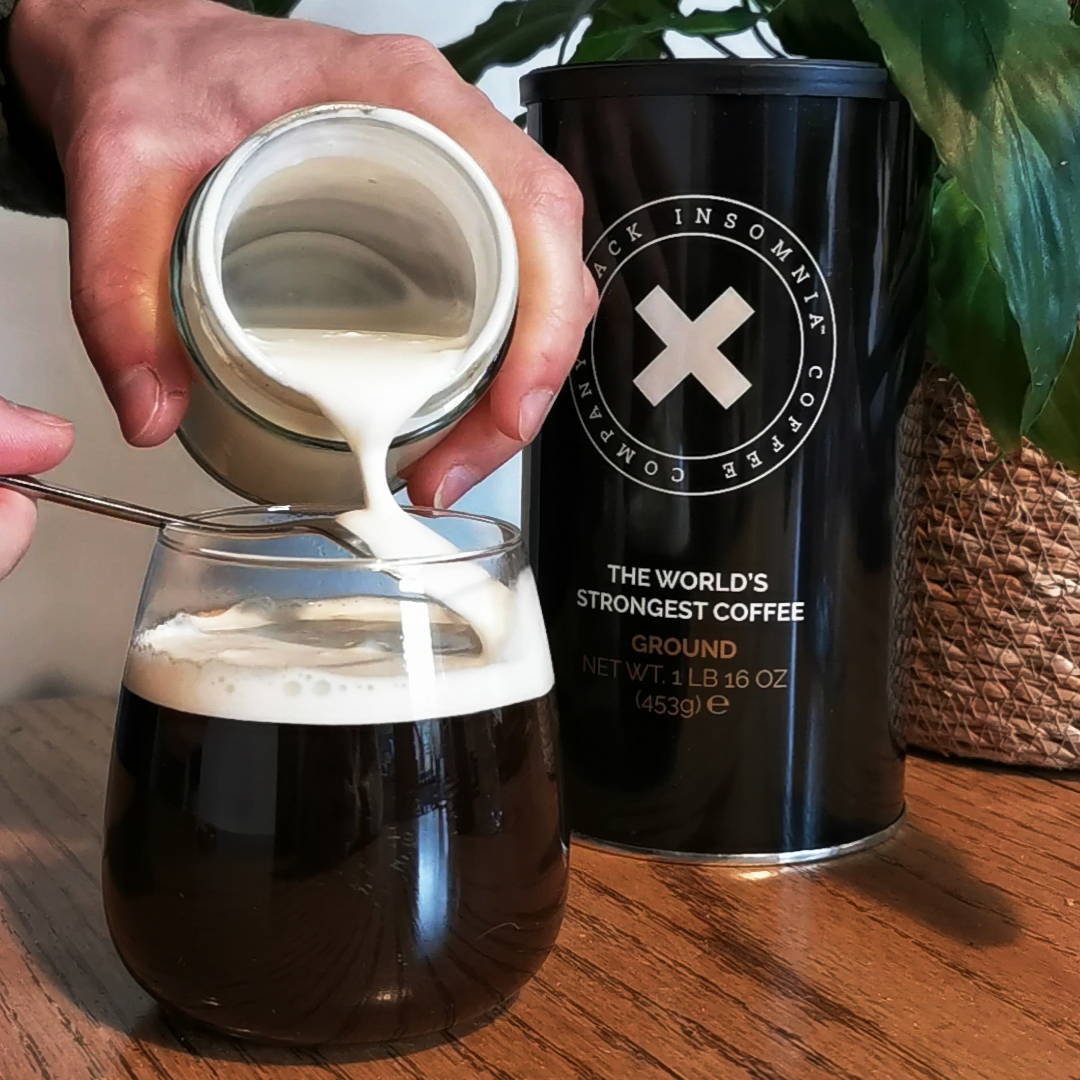 ---
STEP 4
Put your cream into the jar, screw the lid on tight and give it a good shake. The more you shake it, the thicker it'll become and the less likely it'll be to sink into the coffee.
STEP 5
If you've only lightly 'whisked' your cream, pour it very carefully into your coffee onto the back of a spoon held against the edge of the glass. If you've made it nice 'n thick, it'll be easy just to dollop it onto the top of the coffee.
---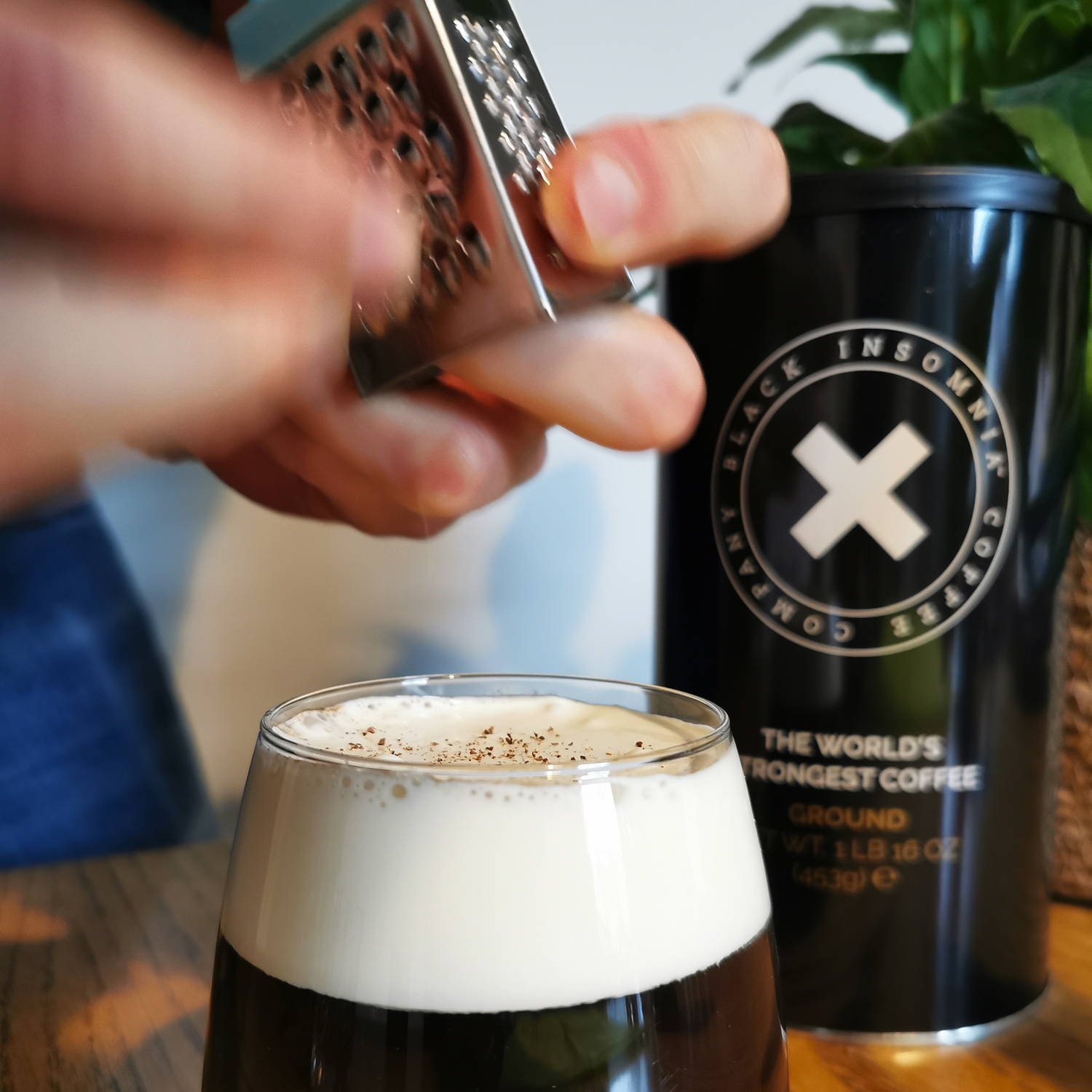 ---
STEP 6
Use a ridiculously miniature grater to sprinkle some nutmeg over the top (optional).
There you have it, the ultimate St Paddy's Day party for one!
---
Check out Black Insomnia Ground Coffee
Nutty aromas, caramel sweetness and a dark chocolate aftertaste will make your palate sing, while our extraordinary caffeine kick works its magic.
---