The sun has pretty much disappeared again - what a pain. Yet that isn't an excuse to hibernate all winter long. There's plenty of awesome ways you can take advantage of this weather.
Wondering what to get up to with all your extra energy this winter? Besides the usual sledding, skiing, ice skating... of course. Good thing we've put together a 'not so ordinary' winter bucket list for anyone who seeks exciting moments in life.
Get ready to be extreme this winter.
Top Extreme Winter Activites
Cycling in the Snow
Just because winter's here doesn't mean it's time to put away the bikes. Bright, quiet, frosty mornings, snow drifting, exploring new trails... cycling in the snow allows for some of the greatest winter joys. Plus, this weather will toughen you up both mentally and physically. And when you've crossed it off your list - you'll be rewarded with the humble brag.
"What were you up to this weekend?"
"Oh not much.. just took myself for a little ride just 120km across a snow-covered mountain."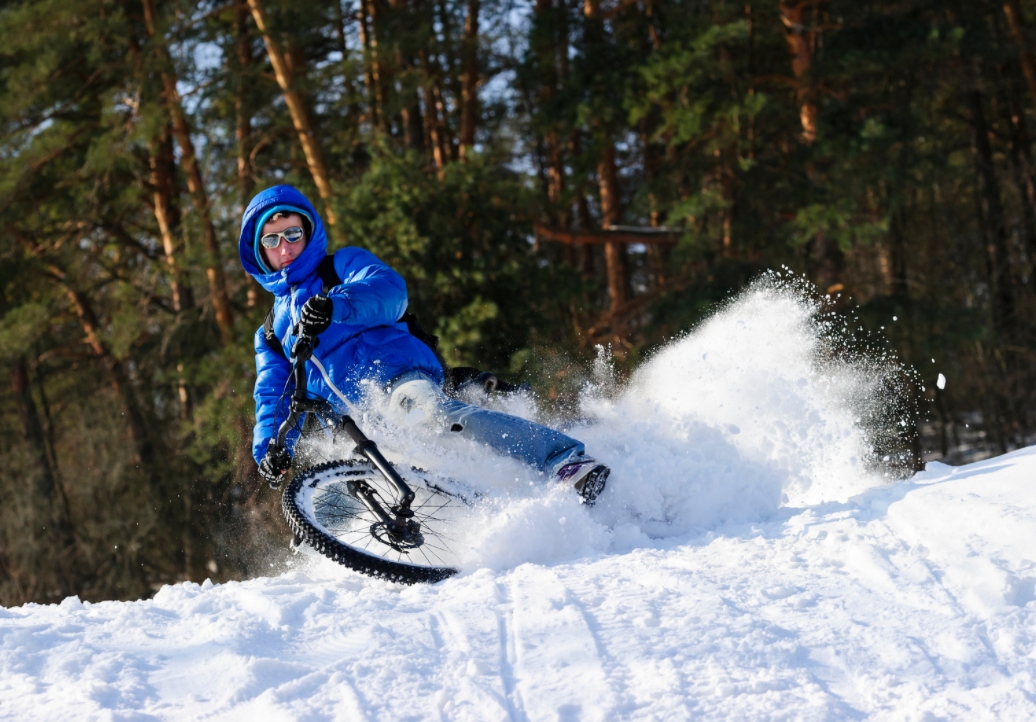 Dog sledding
Forget traditional sledding - why not go sledding with dogs like in the movies? Sledding + dogs... it really can't get any better than that. There are a few places across the UK that offer these memorable rides. You can live out a dog musher's dream at UK9, Arctic Quest, Mynydd Sleddog Adventures, and Horse and Husky.
Learn how to snowboard
If you haven't yet learnt how to snowboard, you're missing out. This is the year to take your winter fun to the next level and start snowboarding. If you're ready for a new exhiliarting and addictive winter activity, check out these snowboarding lessons at SnowDome, Chill Factore, and Snozone.
Snow kiting
Fancy taking on a windy, extreme snow sport? If you've already mastered skiing and snowboarding, challenge yourself even more with snowkiting. Extremely challenging, yet extremely fun. Snowkiting is faster, further, and higher. Grab your snowboard or skis and let a huge "power kite" pull you through miles of untouched snow. If you dont mind traveling a bit, check out the 8 most epic snowkiting spots in Europe. Get ready for the cruise of a lifetime.
Make an ice sculpture
If your way of being extreme is through extreme talent, consider challenging yourself this winter by making the worlds greatest ice sculpture. How to do so? Take a trip to London and join Hamilton Ice Sculptors for some cool master classes. You'll learn how to make anything you want with ice and then its yours to show off - quite the fun and challenging experience.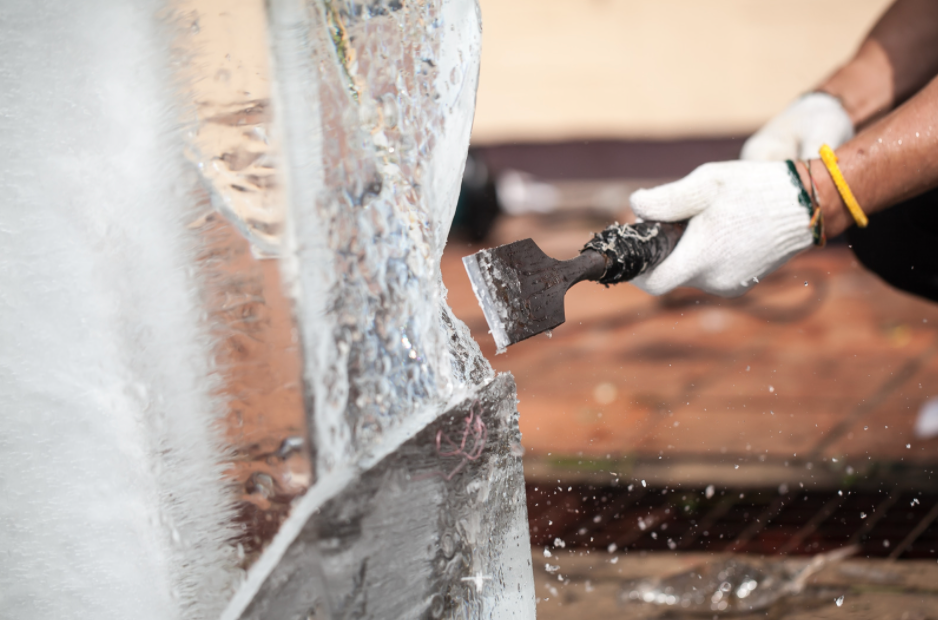 Snow kayaking
Think you need sun and warmth to kayak? Wrong. Winter kayaking may actually just be more enjoyable than in any other season. The scenery, wildlife, and even the water will all feel and look different. It will make for a serene and extraordinary experience. If this sounds cool to you, read up on these 10 great winter kayaking trips in the UK.
Do the polar bear plunge
Challenge yourself this winter. Celebrate the new year with your family by taking a dip in icy water at St Albans Sub Aqua Club's outdoor pool. Go all out and dress up in a costume for more laughs. Why do all this? Its a fun way to support charities across the UK, and will surely be worth the photos.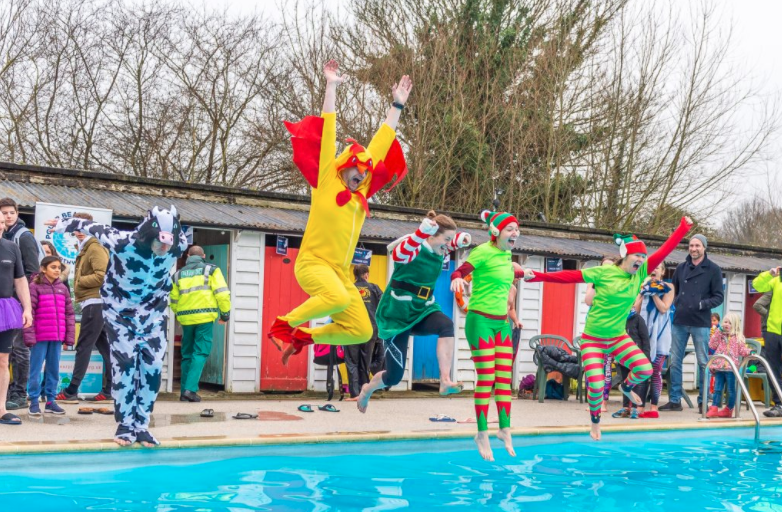 Go camping
Camping in the cold and icy winter - sounds crazy? Good. Go grab a few of your mates and prepare for an unforgettable camping trip this winter. Untouched snow-covered land, early mornings, and fireside nights, there's so much to love about winter camping. Here are some of the best camping sites in the UK.
And be sure to pack your bags with well-deserved extreme caffeine to keep you fuelled. The simplest way to enjoy it while away from the rest of humanity Is by using pour over bags. Just boil some water and pour over the individually sealed bags for ultimate convenience, great taste, and maximum energy.
Drive a snowmobile
If you love driving - the thrill of driving a snowmobile over frozen lakes and snowy forests is unbeatable. It can almost feel like you're flying. If this sounds cool to you and you have a valid European drivers license, why not plan a trip to one of the Lapland Safaris to get the ultimate snowmobile driving experience?
Sleep in an ice hotel
You'll definitely want to add a trip to the Ice Hotel in Northern Sweden to your bucket list. If you're wondering where to go for your next winter holiday, this is the place. Not only will you get the experience of sleeping in the worlds largest hotel built out of snow and ice, you'll get the chance to check off plenty of other winter activities while you're at it. Dog sledding, snowmobiling, ice sculpture making, you name it.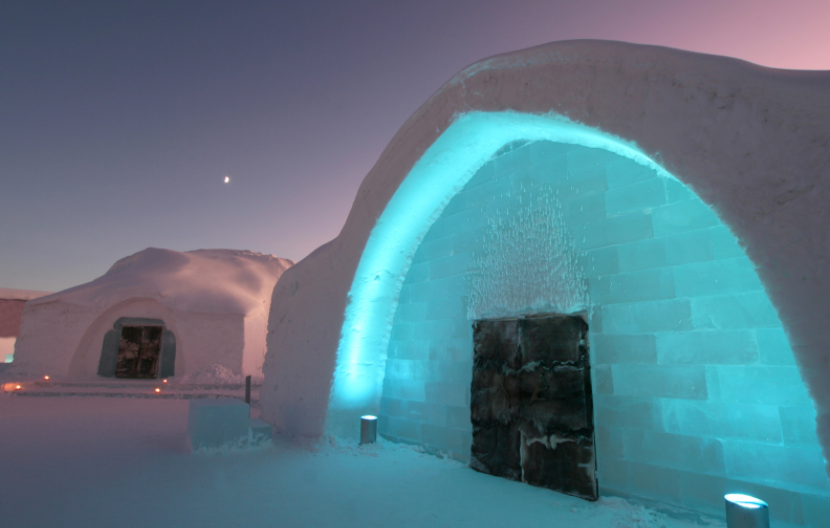 Airboarding
If you're a fan of snow tubing, you'll love airboarding. It's like snow tubing only much better. Instead of sitting on a snow tube, you'll be lying on your stomach, on an airboard, riding headfirst at extreme speed. If you're seeking a special thrill this winter, try out airboarding at La Plagne Resort.
Take a winter survival course
Want to be a survivor? If you'll be taking part in any of these winter activities, and want to have some fun and reconnect with the outdoors, these woodland survival courses will be a great learning experience for you. You'll be prepared to take on anything.
Ready to push your limits?
Get your extreme caffeine on - then go check some badass winter activities off your bucket list.
And if your favorite way to brew up is with pour over bags - you're in luck. Our full flavour pour over bags are back in stock.
Order now and prepare for an extreme winter.