Get Sh*t Done With: Jason Croxon
Meet Jason, a CrossFitter, podcaster, entrepreneur, and father of 2 who's always on the go. Find out how he balances his busy and impressive lifestyle with the help of extreme caffeine.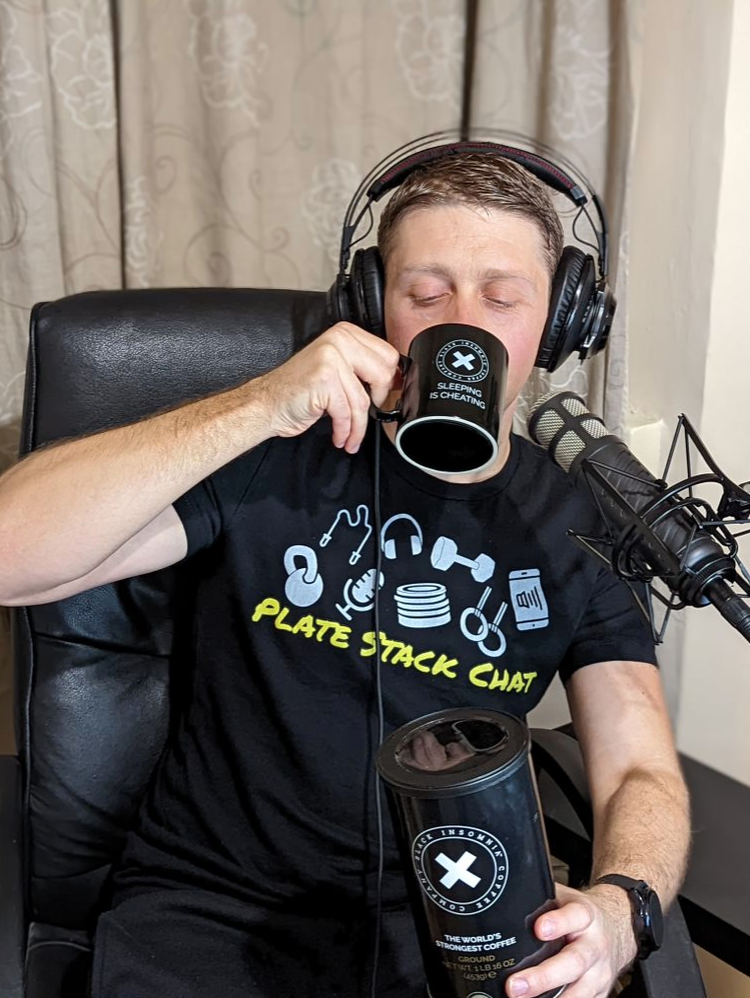 Thanks for chatting with us, we are so excited to hear your inspiring story. Firstly, please could you introduce yourself to our followers?
My name is Jason; I'm a father of 2 kids keeping me very busy, I run a small cleaning business with my wife, and in my spare time I'm an avid cross-fitter. I go about 4 times a week to CrossFit Bath, and then I also run the CrossFit Bath Podcast, where I interview all the different members. And if that wasn't enough, I started another podcast with like-minded individuals called Plate Stack Chat, a community based CrossFit and functional fitness podcast, so I'm putting those episodes out weekly as well.
Take us through a typical day in your life?
I would say I have 2 typical days - because I run a business with my wife so on the days I'm working, I'll be waking up at 6am, grabbing a coffee to fuel me for the day, and probably have a 7am start, working through until about 5 in the evening. Then I'll come home, eat something, spend a bit of time with the kids before putting them to bed. 8pm is when I'll head off to the gym, and then I'll come back home very tired.
On the alternate days when I'm not working, I'll be doing my hobbies and extra things. A typical Wednesday will be to feed the kids, do the school run, head off to the gym to do an earlier class, hopefully organize an interview, record another episode of the podcast, come home, throw that all on the computer, check if everything's recorded, and start doing the editing. Then it's usually Wednesday evening when we record Play Stack Chat, and again start creating content for the Instagram page to promote that as well. Two very different days, both very busy.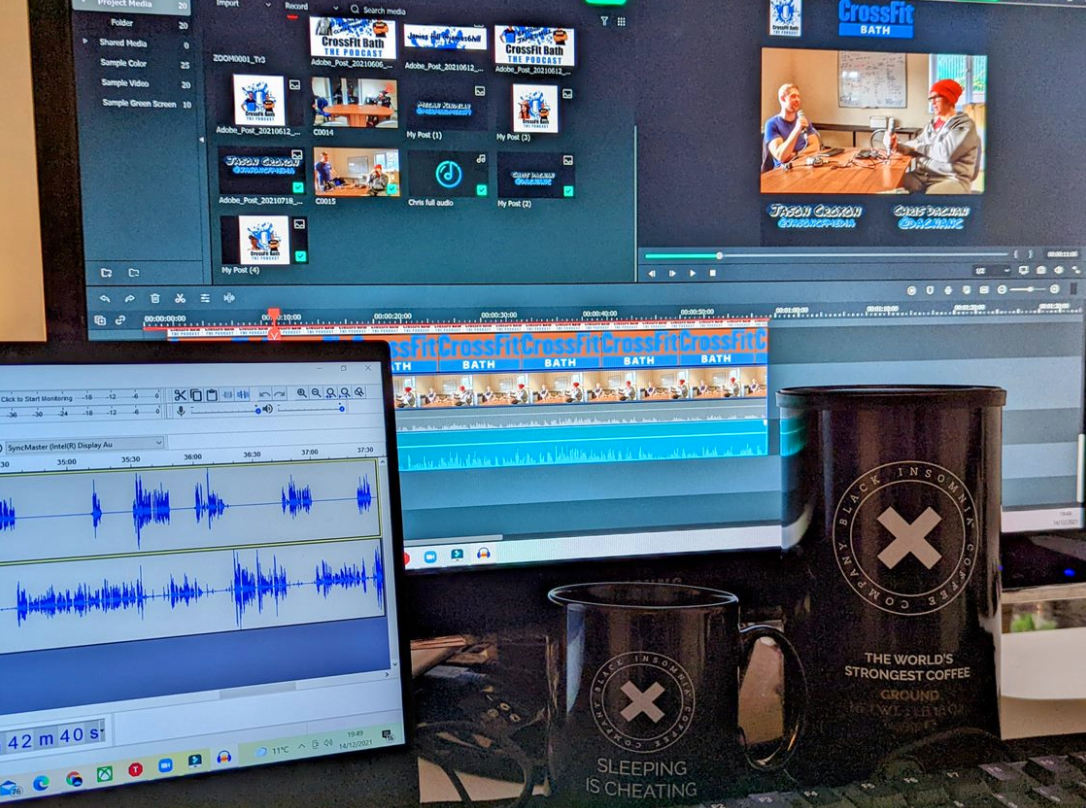 What inspired you to get into CrossFit?
I've heard a lot of negative things about CrossFit, to be honest. It was my wife who just wanted something to do, looking for some avenue of fitness. As an anniversary gift, I just said, "you pick whatever you want to do, and I'll pay for that for you". She found CrossFit Bath but didn't want to go on her own, so I agreed to come along just for the drop-in session. I spoke with the owner, and he convinced us to do the intro together, so we did a two-on-one introductory course. That was about 5 years ago, and we've both been going since. We're kind of a cross-fitting family now; the kids go as well. So that was what got me in, and then it was seeing very quick results that kept me in.
How did you get into podcasting?
My workdays are from around 7-5, so I was a massive consumer of podcasts. Controversially I'm not a big fan of music, so I listened to a lot of podcasts and sometimes I'd come up with my own ideas, how I would've rather done it. I ended up just having a go and creating a couple of different types of podcasts. When the second baby was on the way, I thought of stopping everything because it's ultimately just a hobby. And then, the owner of the gym approached me, knowing that I had this skill set and asked if I could do one for the gym. So I started doing that, and there are about over 100 episodes of that now. Through that, I met these other like-minded individuals that got us to start this second one. If you enjoy something enough, sometimes you want to be more of a partaker.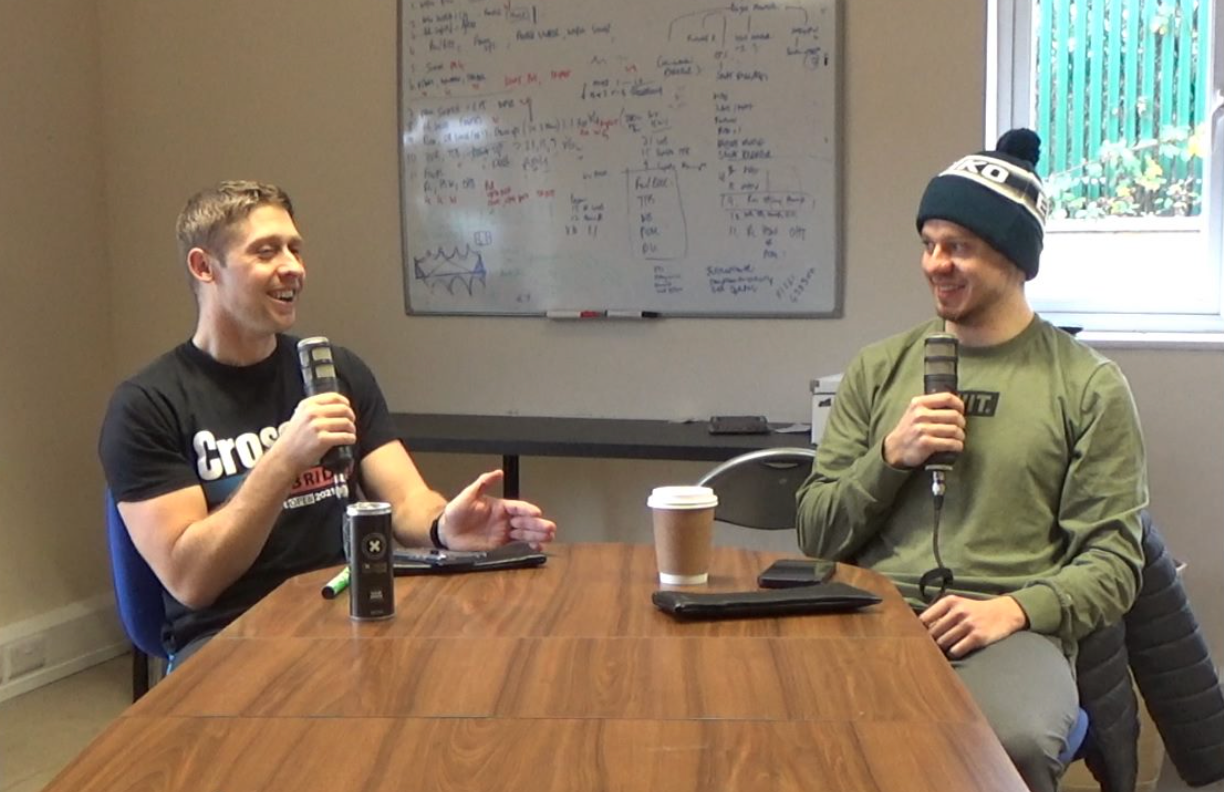 How do you balance it all?
With great difficulty. Scheduling is very important. The gym classes are booked in, so I know those will be Monday and Tuesday at 8 and Wednesday and Thursday at 10:30, they're fixed. And then I just try my best to book my guests in for regular slots or trying to book ahead. Quite often, there's that last-minute scramble that leaves you editing that episode at midnight because you need it to go out the next morning, which is again where the coffee comes in.
What is your advice for others with an extreme lifestyle like yours?
If it's extreme in the sense of extremely busy, you need to really enjoy what you're doing. So for my example, podcasting - if you get into that because you've heard of a lot of people making lots of money doing it and you think you've got a good idea and can make money podcasting, it's not going to last. It's few that make a lot of money, and for those that do, it takes time. But if you enjoy the process - like I enjoy the conversations, the editing, and creating something - then if you make any money off that, that's like a bonus. So I think it's very important that you enjoy the things you're doing that take up your time. And if you don't enjoy them - do something else.
What did you think of Black Insomnia Extreme Caffeine and how does it help you?
I'll be honest, it surprised me. As somebody who drinks quite a lot of coffee - I lived in Italy for years, so I drink black coffee without milk or sugar - and whenever I hear extreme, extra strong, powerful coffee, that usually just means really bitter and not great tasting. So when I first tried this coffee, that was the feeling I was going into it with. But it shocked me how nice it tastes. And then I got my wife on board. I was like, "you've got to taste this - I don't care if you want the extra caffeine; it tastes great". That's probably why we drink it more than anything now. It's the fact that it's not just a strong coffee, but it's a really pleasant coffee experience. And I rely on coffee because, unlike most people who do CrossFit or other sports, I just can't get on board with energy drinks. It's coffee or nothing. So it was finding a great-tasting coffee with the added bonus of giving me a boost - that was a win for me.
What helps you stay motivated?
I think it's finding the small rewards. Obviously, you can have big goals, things you want to achieve with whatever you're doing in life. But big goals generally take a lot of time to reach, and if you're too focused on that, you've probably missed the small ones that come along. So I think it's important to look for those and allow those to motivate you. I know with the podcast, while it hasn't blown up and taken off in the way we'd like it to one day, it opened the door for a number of opportunities I never would've had any other way. Even work - it's tiring, long hours, but I enjoy that I can listen to podcasts while I do it. And I look at the things it allows me to do for my family. Working long hours one day lets me spend a whole day at home with my kids, which is great. So I try to look at the little rewards I'm getting and allow that to keep pushing me forward towards the bigger ones.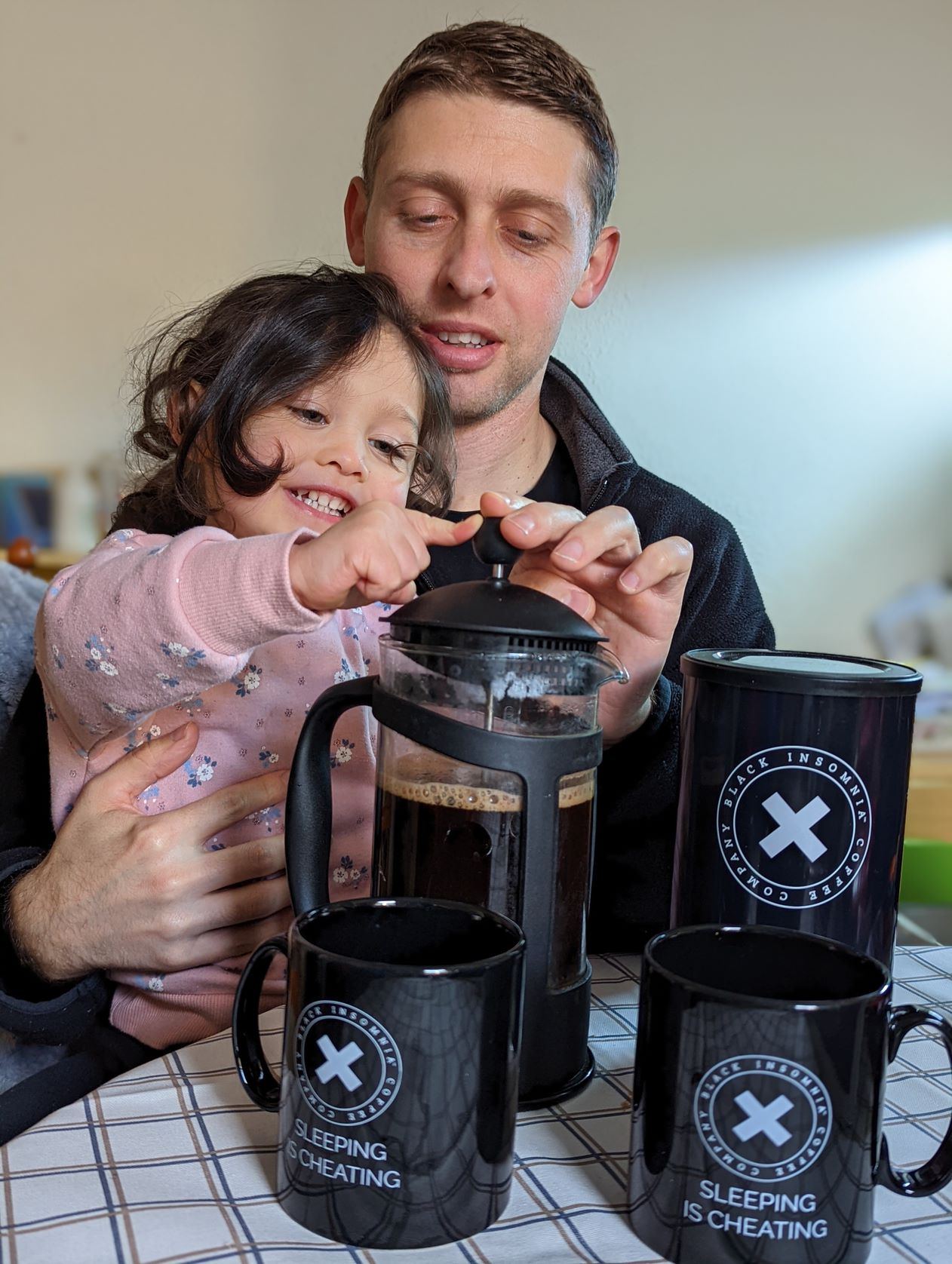 What's your favourite way to enjoy Black Insomnia?
I think I have two. If it's one of those mornings where I have a bit of time, we like to make a nice big pot of the full flavour coffee in the cafetière. We enjoy that; it's kind of like a nice, chill, slow start to what's probably going to be a very busy and stressful day. If it's one of those mornings where I've got to be out of the door by 7am, then it's probably going to be the Nespresso pods, and sticking that in the machine to get a quick boost on my way out the door. But whichever way it's made, it's got to be black, no sugar, no milk, just coffee.
What do you look to accomplish in the future?
I've got lots of little goals within CrossFit itself. I don't compete, but I've been involved in the media teams in a number of competitions. And the podcast itself is starting to get a bit of recognition, so I might like to merge these two things. At the moment, I've worked on media teams to support their events. What would be nice is if we could take the podcast to the event and combine those two things. So all the pieces are there at the moment; I just need to merge them together. Within fitness itself, things are going really well. I would just like to increase all the numbers, make sure I maintain a good eating habit, and try and get some sleep - that would be really great but unlikely. Then just keep going and see how far these things can really go.
We greatly appreciate Jason for taking time out of his extremely busy schedule to speak with us. We've loved hearing about his crossfitting and podcasting goals, what keeps him on the go, and we are surely inspired to get sh*t done.
Give @jasoncfmedia and @plate.stack.chat a follow on Instagram to learn more about Jason. And if you're a fan of CrossFit, you'll surely want to check out his Podcasts.
We made Black Insomnia Extreme Caffeine to help you get more sh*t done than ever before. If you've got an inspiring story that can help others go the extra mile, we want to hear from you!