AeroPress Brewing Guide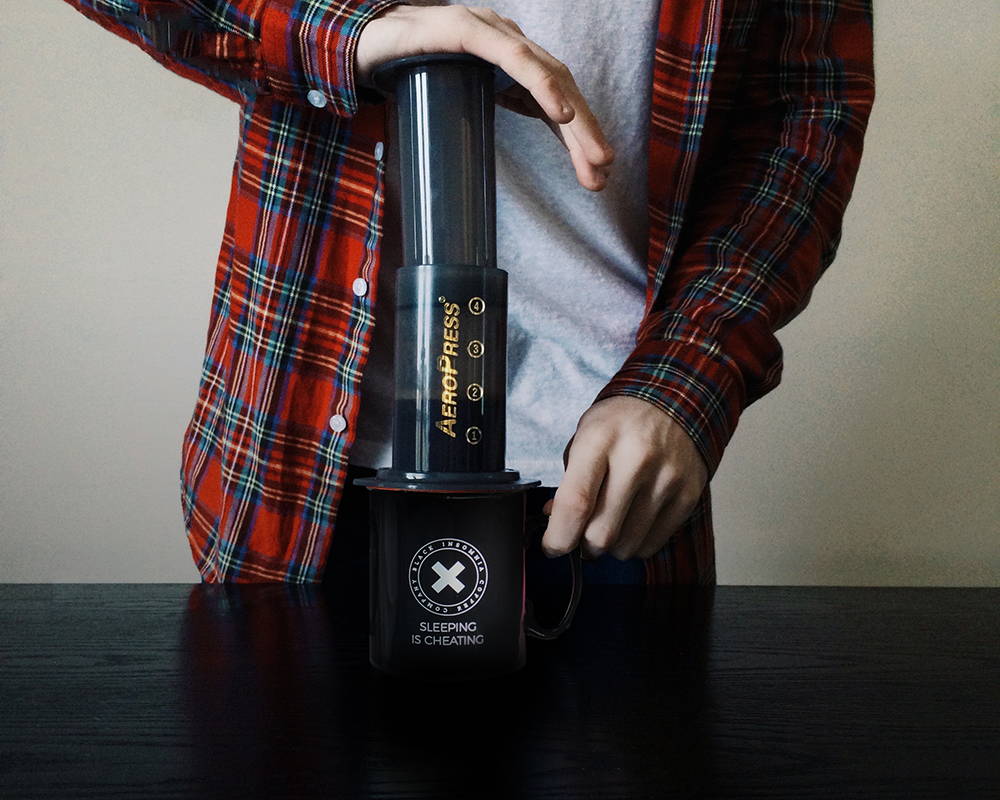 Our no-frills AeroPress brewing recipe, for the perfect mug without the faff.
A space-age contraption with gravity-defying aspirations, the AeroPress was invented in 2005 by Alan Adler, the president of Aerobie (of flying ring/frisbie fame).
Aerobie themselves say "the first coffee maker that combines affordability and simplicity with the ability to produce top quality coffee.", we agree, it makes some damn fine sh*t.
We know your time is precious, using this process you can brew up at lightning speed in just 30 seconds (AeroPress say 20, but add a little faff time - wise), but we've chosen a recipe which takes more like 4 minutes, for a well balanced cup with a lot of depth.
Other awesome things about the AeropPress are they're lightweight & robust, making them truly transportable, plus it's eco-friendly, with the only waste being the paper filter.
There are so many different ways to brew with your aeropress, so we thought we'd just pick our favourite for you. It also happens to be one of the most straight forward, no nonsense methods about, so grab your press and get cracking.
"a breakthrough in the coffee brewing process to yield the smoothest, richest coffee that you have ever tasted." Alan Adler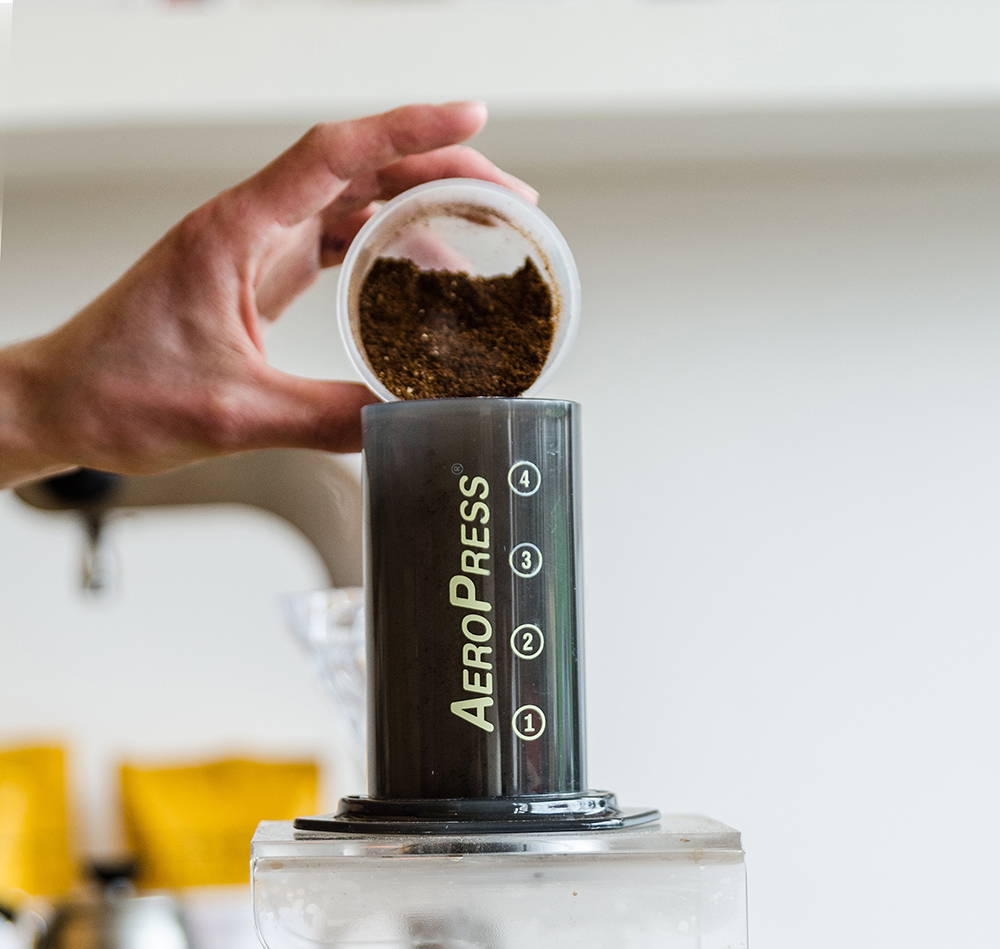 The Basic (but delicious) Recipe
You'll need: an AeroPress, a grinder (or pre-ground coffee), a scale, a kettle, and some coffee.
1. Measure out 16 grams of ground coffee. We've found our dark roast to work exceptionally well here, plus it's pre-ground to perfection (medium-fine).
2. Put a filter in the AeroPress. No need to mess about rinsing the paper here - the paper to coffee ratio is so small that you honestly won't be able to taste any difference whatsoever. You can even brew with the same filter a couple of times more, if you're with friends and need to brew up again instantly!
3. Add 200ml of boiling water then pop the plunger in the press to create a vacuum. This is a 'fully immersive' brewing method, so we need all the water steeping with the coffee to get the highest possible extraction.
4. At 4 minutes, start to gently press the plunger down. If it's proving difficult, carefully swirl the AeroPress which will break the 'crust' and encourage more grounds to fall to the bottom. Press until no coffee is left in the chamber.
5. Enjoy the hot, intense masterpiece you've brewed.
Too intense? Simply dilute with more hot water. Not strong enough? Simply up the dosage of coffee/reduce the volume of water your brewing with (or both if you want it super punchy!).
Check out our Dark roast coffee - ideal for this recipe.
Purchase your own AeroPress GO in our shop:
---
---
Know someone who could do with this AeroPress brewing guide? Share it with them!