Extreme Iced Coffee Recipe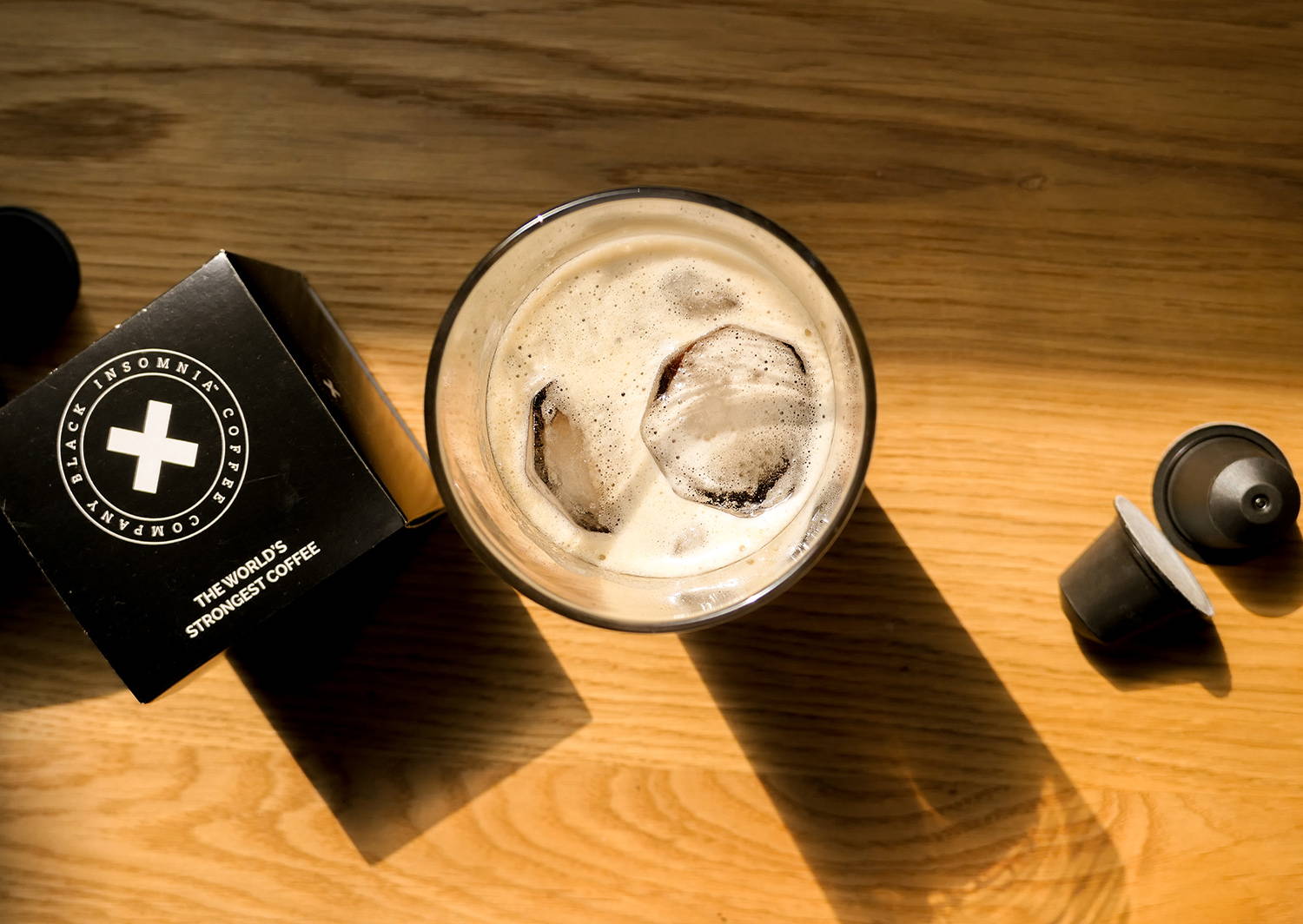 An intensely chilled experience made using Black Insomnia's super strength coffee pods.
Too hot for the hot stuff but still in need of a decent energy rush?

We know the feeling. On the rare occasion it's actually warm enough to enjoy a chilled one outside, this dead-easy recipe is our go-to (or inside when it's not quite as tropical, but fancy something a bit different).
Rest assured - iced coffee packs exactly the same caffeine punch as hot coffee; it's just the hot mugful you normally have, cooled right down, with some extras added if that's your bag.
We've adapted a classic recipe to use one of our handy and deliciously strong coffee pods, meaning making a nice intense short shot an absolute doddle. If you don't have a pod machine though, simply make a double espresso (or a very short, strong coffee from your usual method).
Read on for the ultimate Summer energy boost.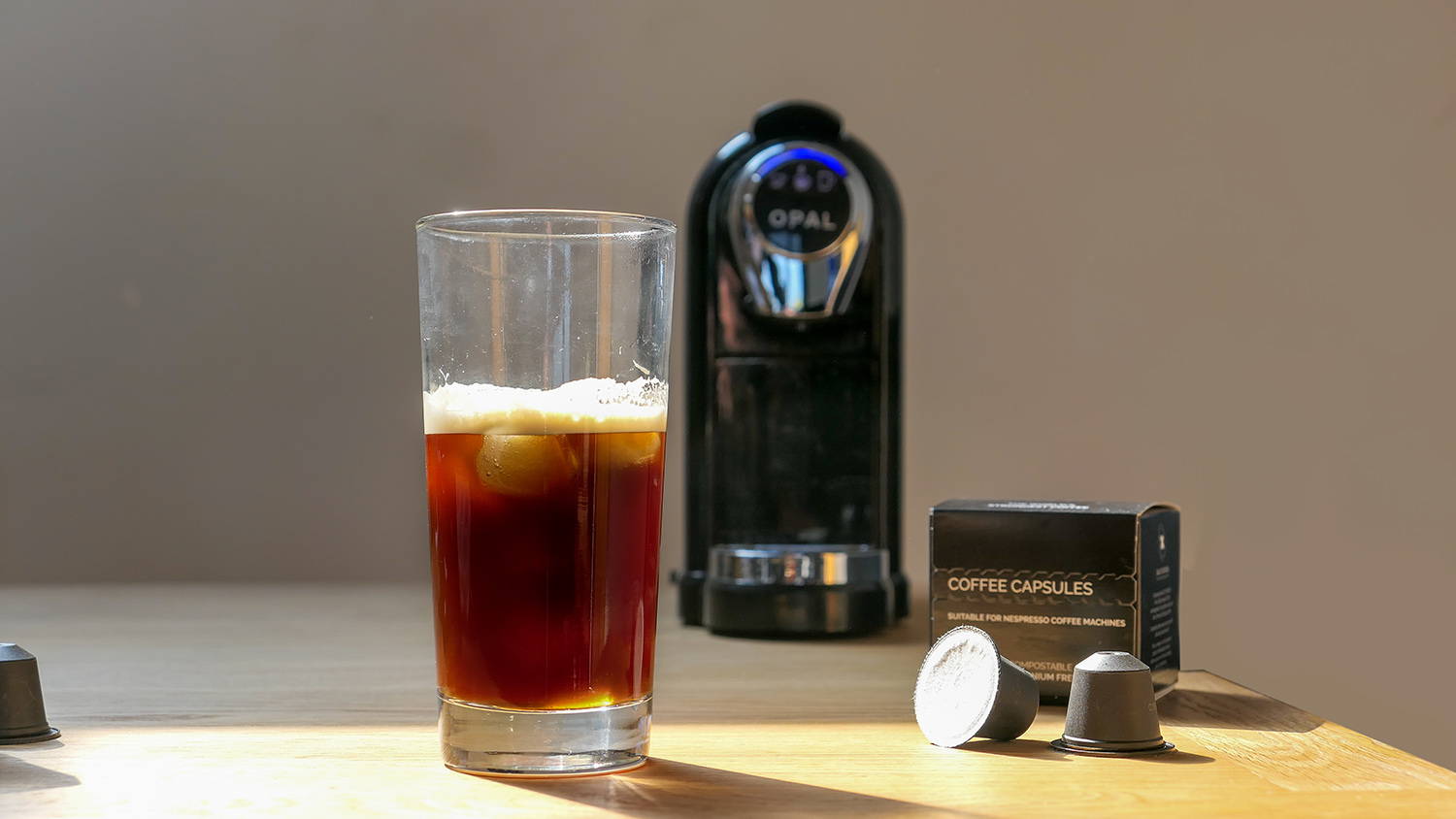 ---
The recipe:
Brew a short, punchy coffee using 2 x Black Insomnia coffee pods.

Pour the coffee over half a glass of ice.*

Top up with milk & stir (or don't).
* PRO TIP - Make some coffee ice cubes to use instead of regular ice, so that you don't dilute your drink!
We've purposefully left this recipe real nice and simple, but amp it up if you like with sugar/syrups or cream in place of milk. Try adding a scoop of ice cream if you're feeling indulgent (have it float style or blend it through).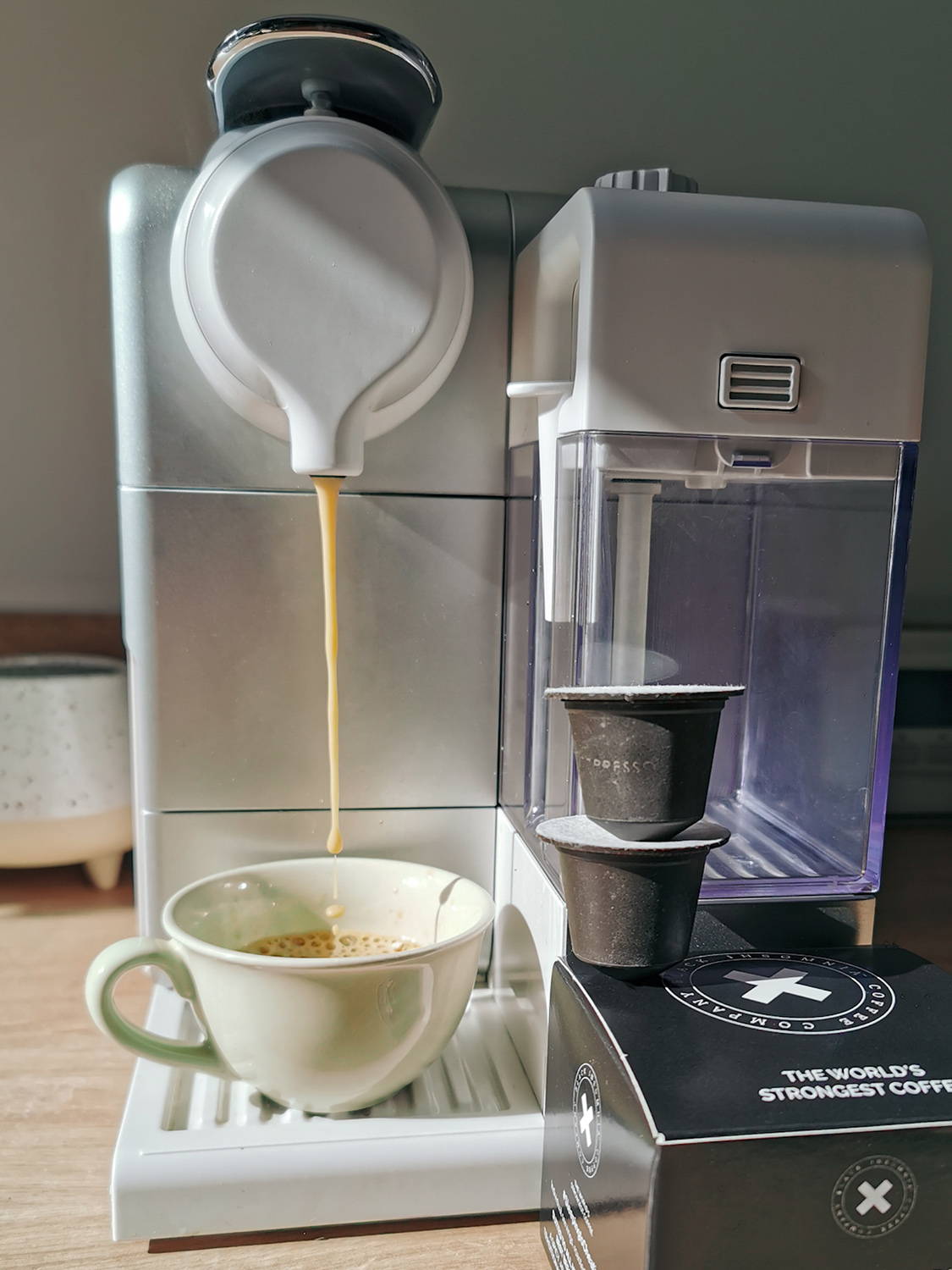 ---
Shop Black Insomnia Coffee Pods
They're Nespresso-compatible* and 100% home compostable! They're completely plant-based, and we worked hard to make sure their oxygen and light barrier is self-contained and requires no plastic packaging. Meaning your Black Insomnia coffee is perfectly fresh, and impact on the environment is minimized. So you can love the planet and love strong coffee!
---
---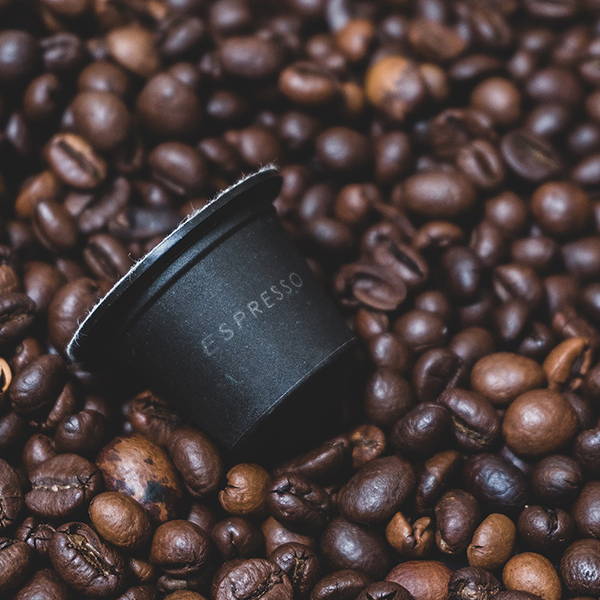 ---