Don't Mocha the Flapjack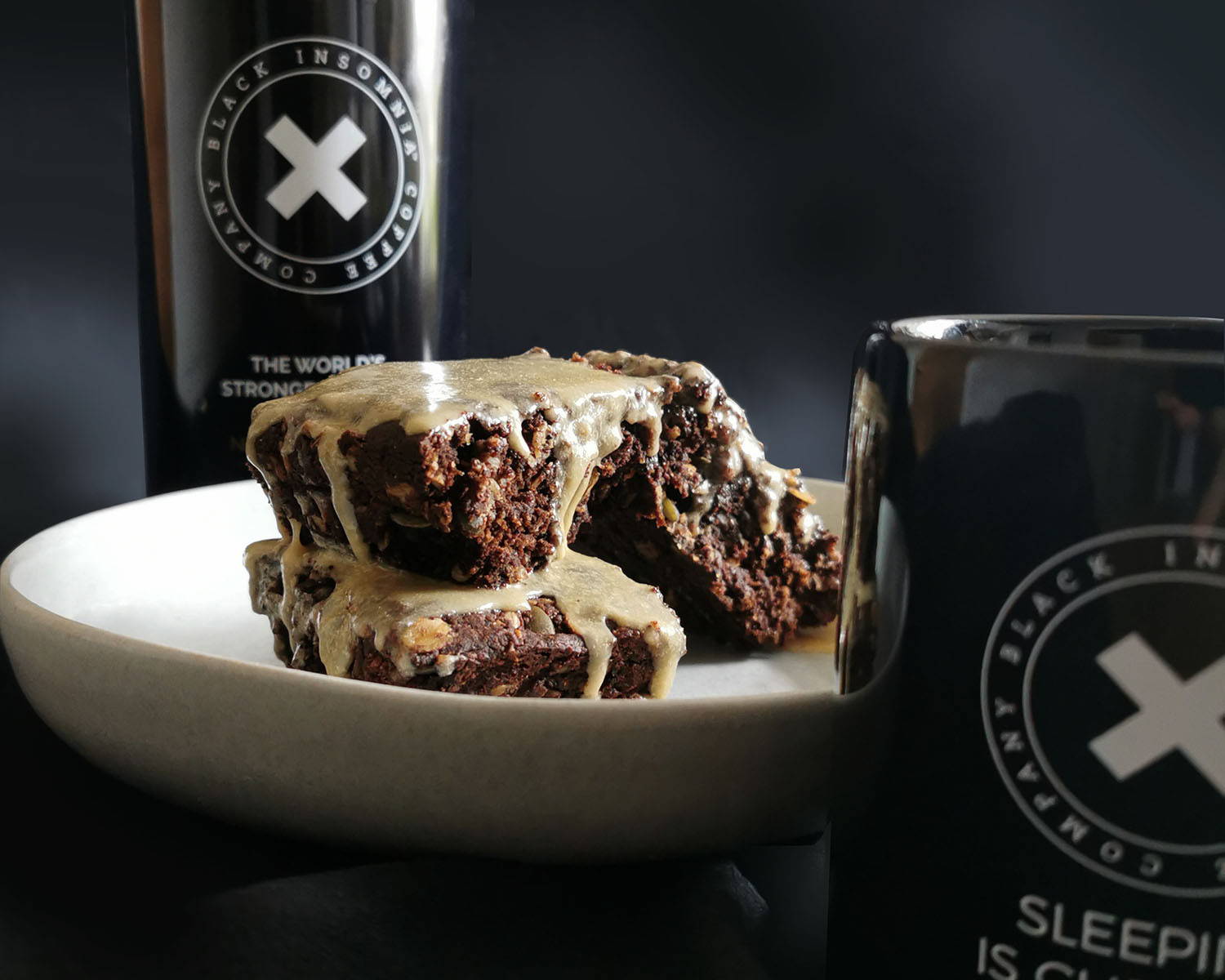 The humble flapjack - but soup it up!
Simple, filling, energising and delicious, what more could you want from a sweet snack?

We've taken this well loved family favourite and given it the signature Black Insomnia caffeine kick!
This bad boy only takes 20 minutes to whip up and a 15 min flash in the oven, making it one of our solid go-to's when we're tight for time (all the time). Its soft, oaty base is rich and chocolatey, with an earthy hint of coffee, whilst the naughty espresso icing on top brings a real zing to the party!
So, next time you're about to empty those coffee grounds away, whack on the oven and bake up a batch of these puppies instead. What a win-win!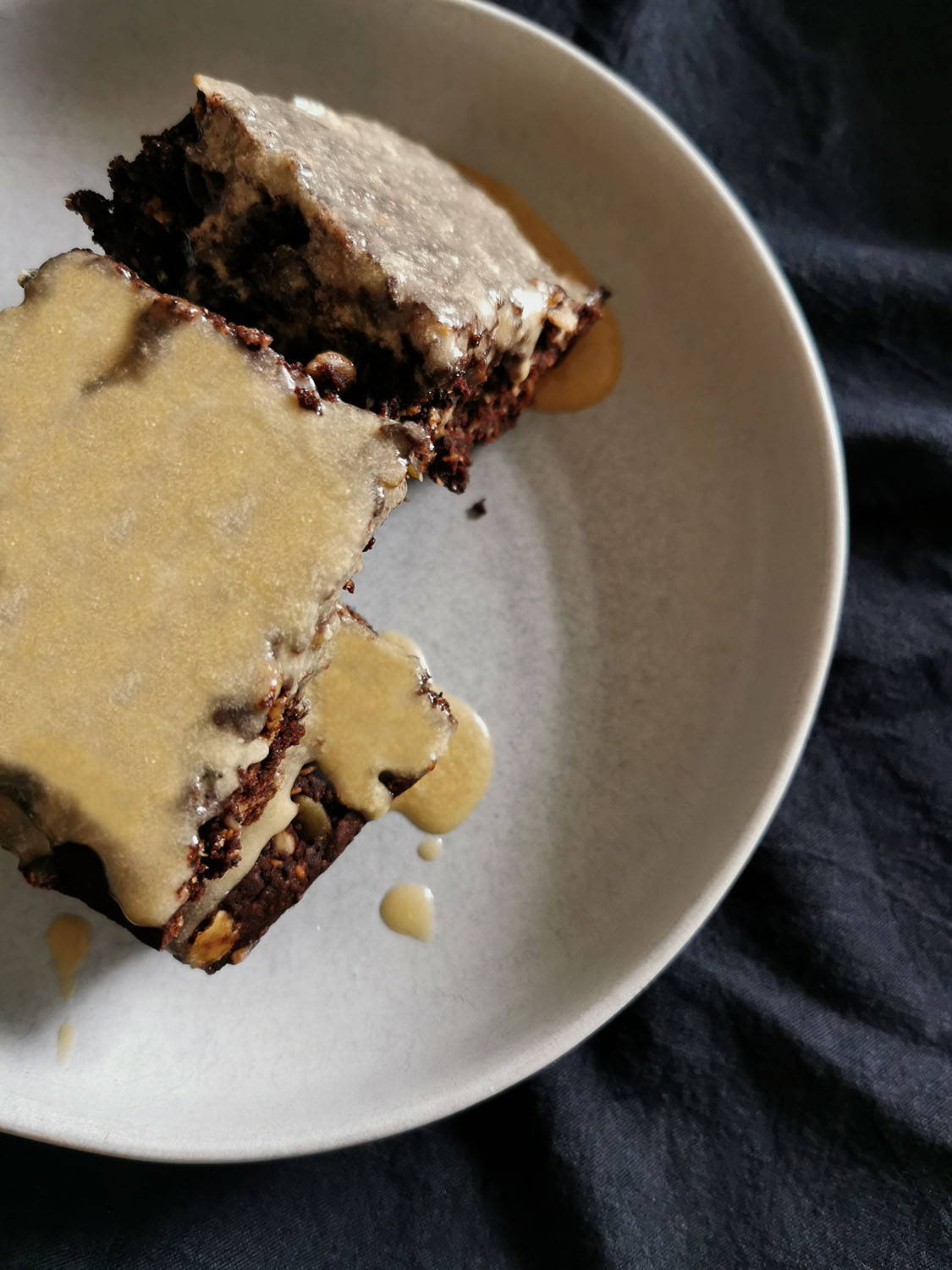 ---
For the mocha flapjacks
250 g butter

1 teaspoon vanilla extract (5ml)

120 g granulated sugar

60g golden syrup

250 g self-raising flour

150 g rolled oats

50 g cocoa powder (not drinking chocolate)

2 heaped tbsp used coffee grounds

Pinch of salt (optional)
For the frosting
250g icing sugar

3 tbsp strong brewed coffee/espresso

30g butter
The Recipe
Line a baking tray and pre heat the oven to 180°C/ 160°C fan/ gas mark 4/ 350°F.

Melt the butter in a large saucepan on a very low heat.

Add the vanilla extract.

Stir in the remaining ingredients so that everything is well combined (Sugar, golden syrup, flour, oats, sieved cocoa, coffee grounds, pinch of salt)

Press the mixture into the tin and cook for 15 minutes.

Set aside to cool completely.

To make the icing, sieve the icing sugar into a large bowl then add the coffee + butter (softened). Beat together well, adding more coffee or sugar as needed. Spread evenly over the cooled flapjack.

Cut into squares and dig in!
* OPTION - the eagle eyes among you may have spotted that we added some extras into our flapjack to make it that little bit more nutritious. We opted for sunflower and pumpkin seeds, but you could chuck in any seeds/nuts/dried fruit/choc chunks(!) you fancy.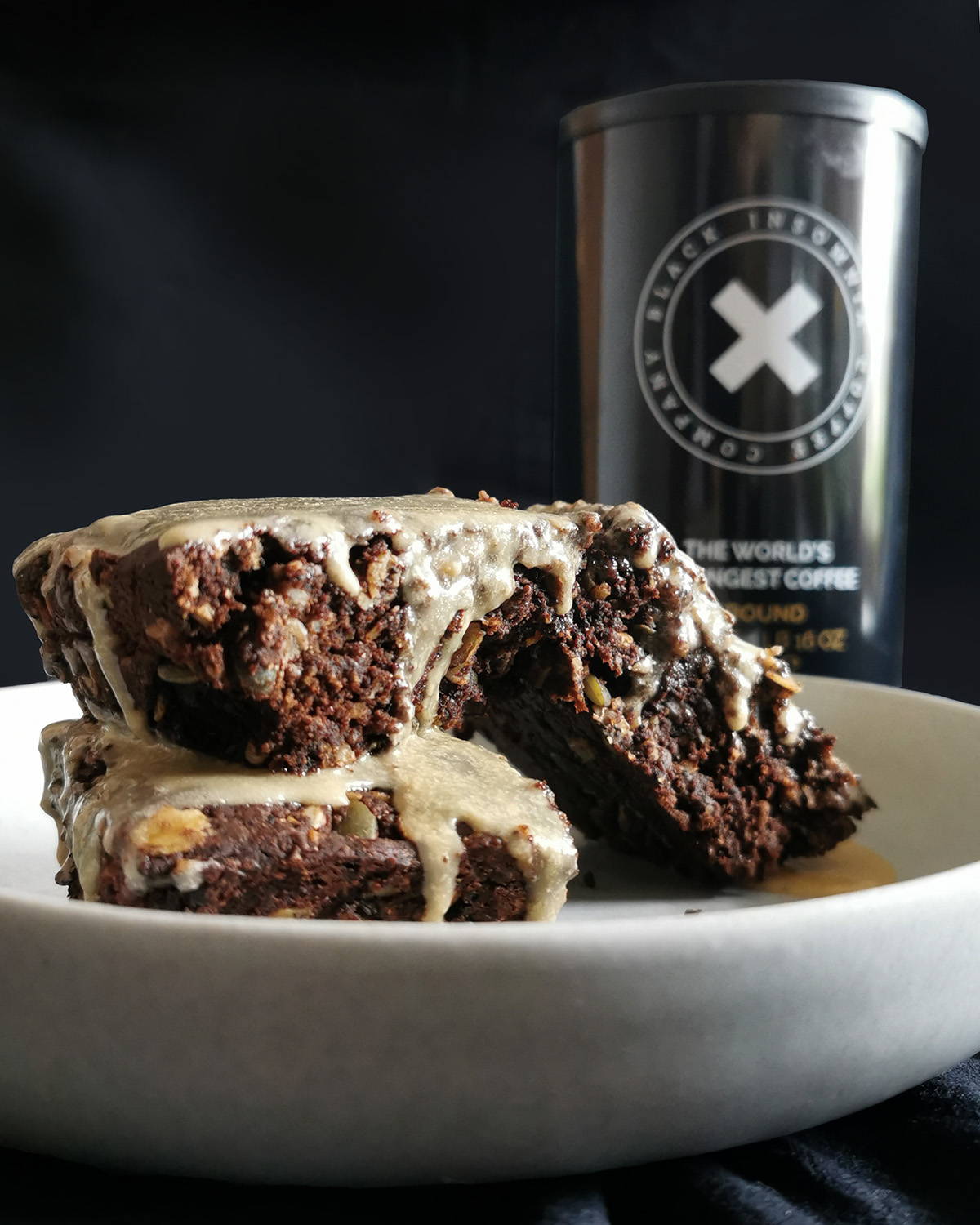 ---
Shop Black Insomnia Medium Roast
Black Insomnia Coffee, Pre-ground to perfection in our premium black metal tin. The ideal medium-fine grind size for cafetieres, v60 pour-over and AeroPress brewing.
---
---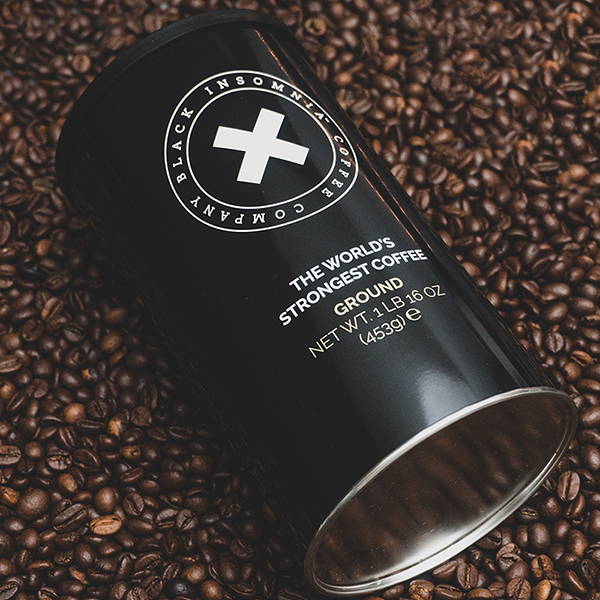 ---