Introducing Black Insomnia: DARK
GIMME SOME OF THAT BLACK GOLD.
GOING DEEPER
Introducing our newest grounds, BLACK INSOMNIA: DARK
Posted by Holly Clifford,
3rd December 2020
YOU ASKED: WE ANSWERED

We heard you were craving something more intense, something ultra rich and totally unadulterated.

A brew that would bulldozer you and then straighten your tie and complete all your taxes.
Interested?
Just last week we introduced the newest addition to our range, Black Insomnia: Dark. There's limited availability of this release, so make sure you grab yours whilst you can!
How is it different to our other grounds?
Our new dark roast is NOT for the faint hearted.
Like our lighter roast, we have used a carefully selected blend of high quality Arabica and Robusta beans, but given them a much longer roasting time. This ensures they take on a deeper, richer, fuller flavour, making for a heavier and more intense experience.
Designed for grafters that laugh at the idea of tainting their mug with milk or sugar, this fiercer flavour will DEFINITELY scratch that caffeine itch. Pre-ground to perfection for you brewing pleasure.
Super-high caffeine content, no-bullshit, hard-hitting.
This coffee delivers on every level.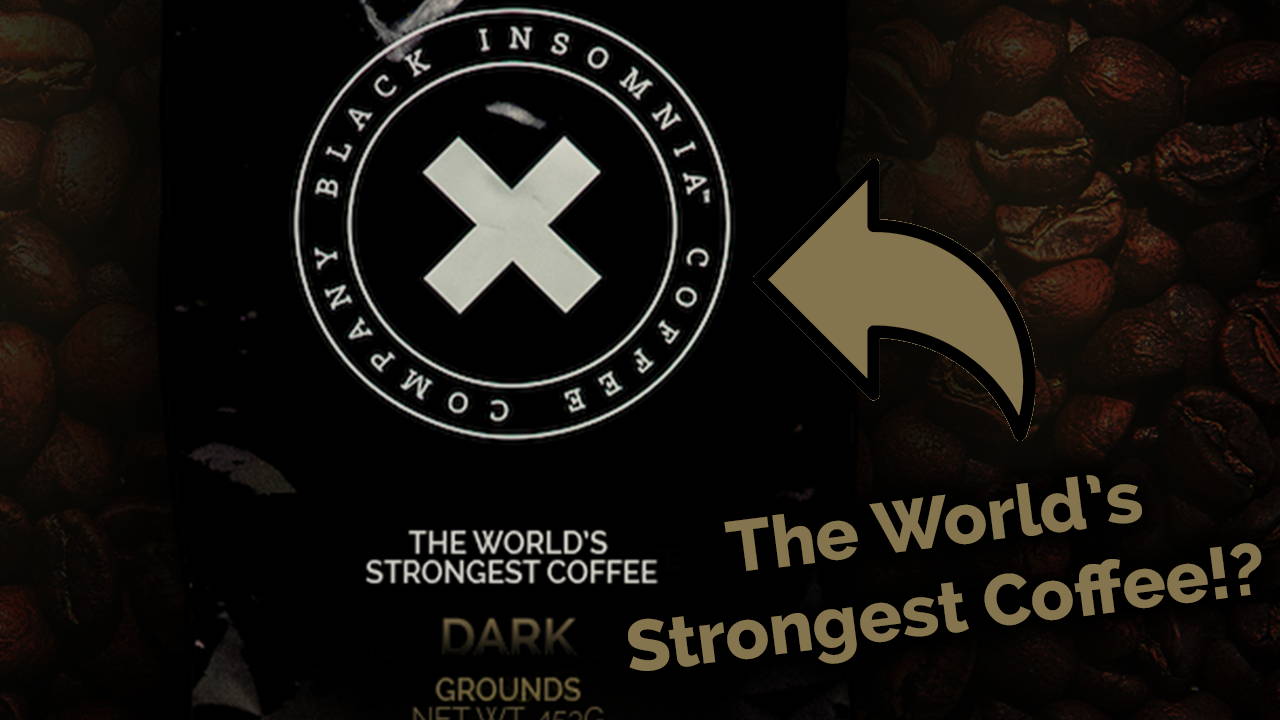 ---
Like it lighter?
If you like your coffee a little smoother and easy going though - don't worry, our original Black Insomnia grounds aren't going anywhere!
Roasted in an age-old Italian tradition, slowly and carefully in a small batch drum roaster, this coffee leaves an incredibly chocolatey aftertaste on the palate.
With 1105mg per 12oz cup, our lighter offering still packs an extraordinary caffeine kick with its velvety texture & nutty, caramel sweetness.
Nothing bitter here, just deliciously strong coffee!
---
---
Try out our Black Insomnia Grounds:
Dying to hear from us about a particular topic? Then let us know! Send an email to team@blackinsomnia.eu and tell us what you want to see on our blog next!