FREE DELIVERY ON ALL ORDERS
THE WORLD'S WEAKEST COFFEE

Dreadfully decaffeinated, exceptionally weak.
- Guaranteed to Dissapoint -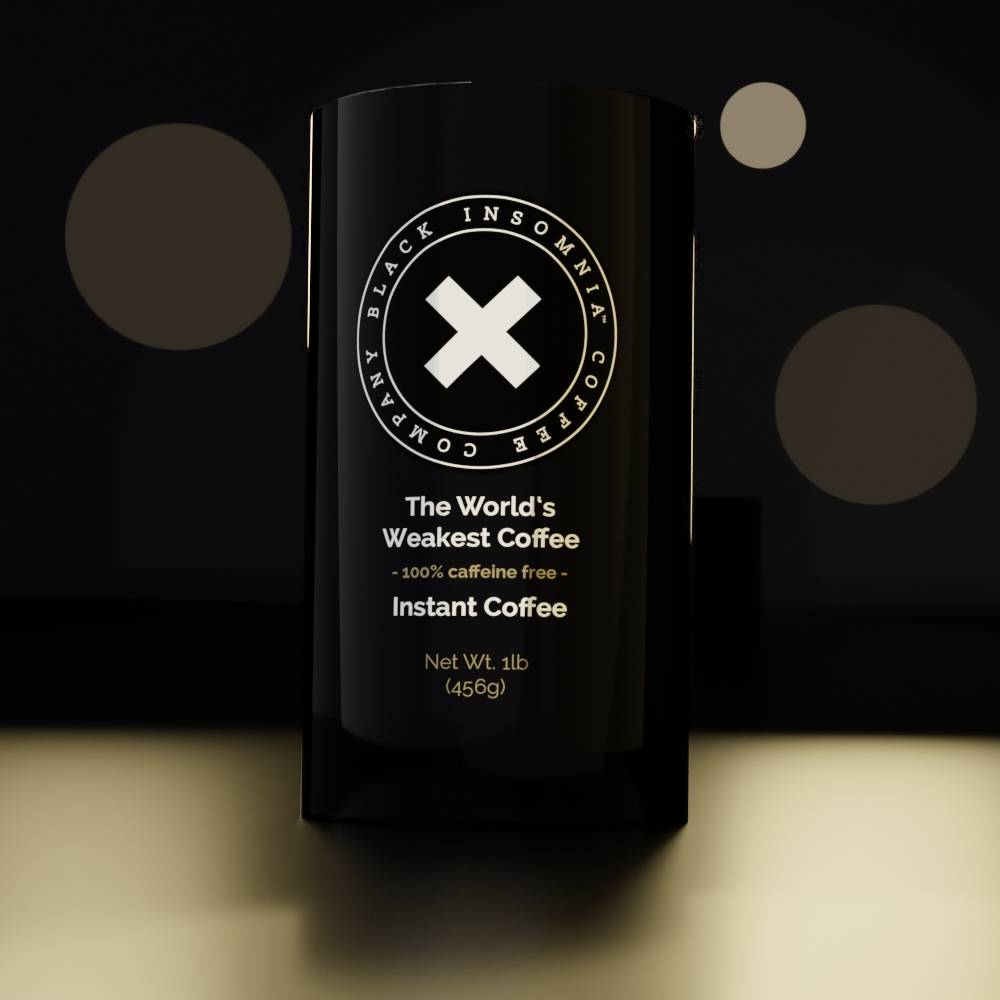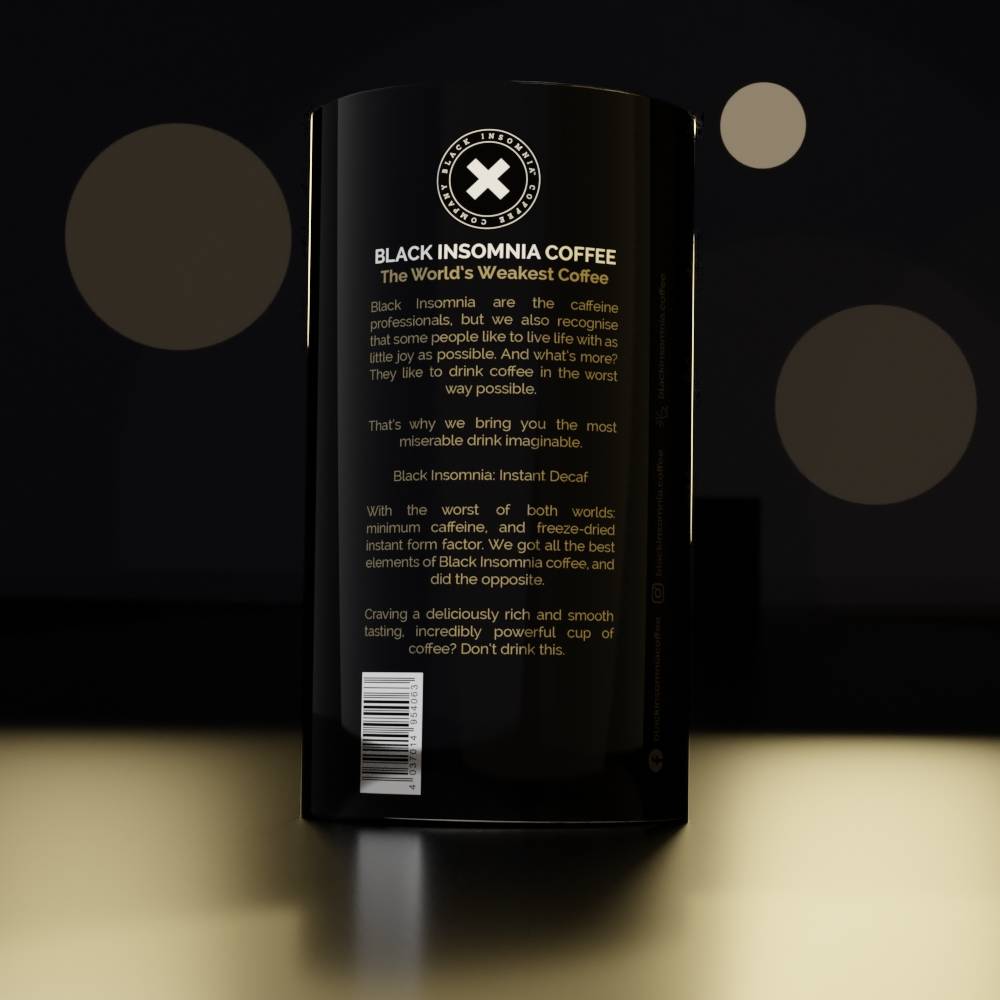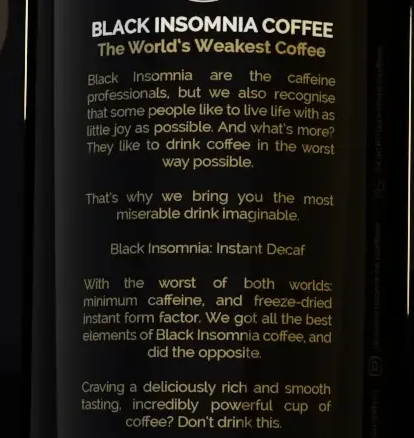 We at Black Insomnia are known for the hardest hitting, highest-quality brew around. But what about the people who can't handle such a strong caffeine kick, and can't be bothered to brew fresh coffee?
We've been pretty cruel about decaf drinkers in the past, and we certainly have disdain for instant coffee, but we recognize that there are people out there who love our brand, and wish they could join in on the fun, minus the fun.
So with that, we bring you:
Black Insomnia Instant Decaf.
zero caffeine

crappy, bitter instant coffee taste

makes you sad
So, what are you waiting for? Click the button below to give 'Black Insomnia: Instant Decaf' a go!