BLACK INSOMNIA COFFEE COMPANY
- THE WORLD'S STRONGEST COFFEE -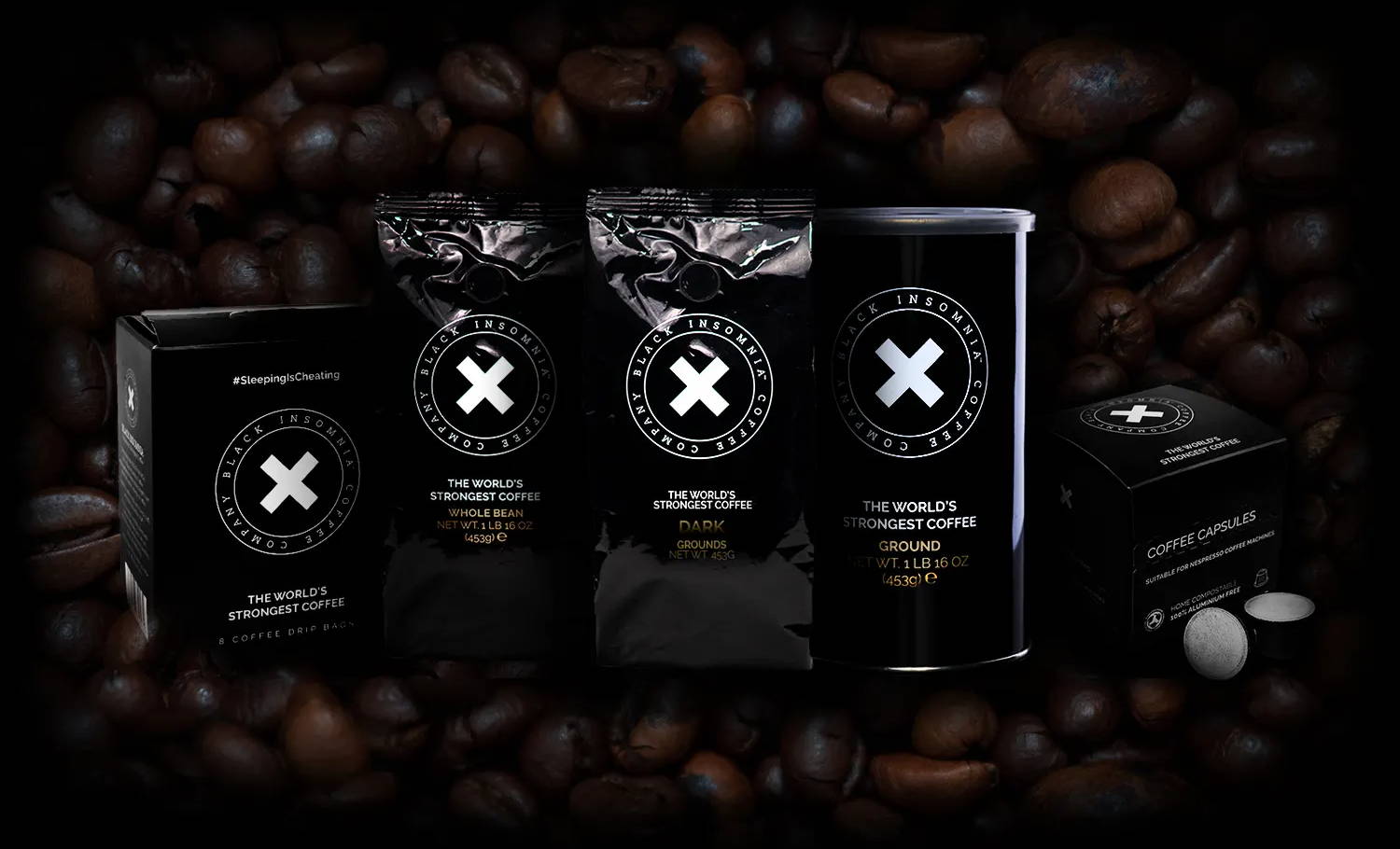 "For the grafters, the early-starters, the work-aholics and the ones who go the extra mile. Black Insomnia Coffee gives you a super high-caffeine kick for when you need it most. With a range of products to suit your lifestyle, we are ready and waiting for your next challenge."

Here's What We're Made Of.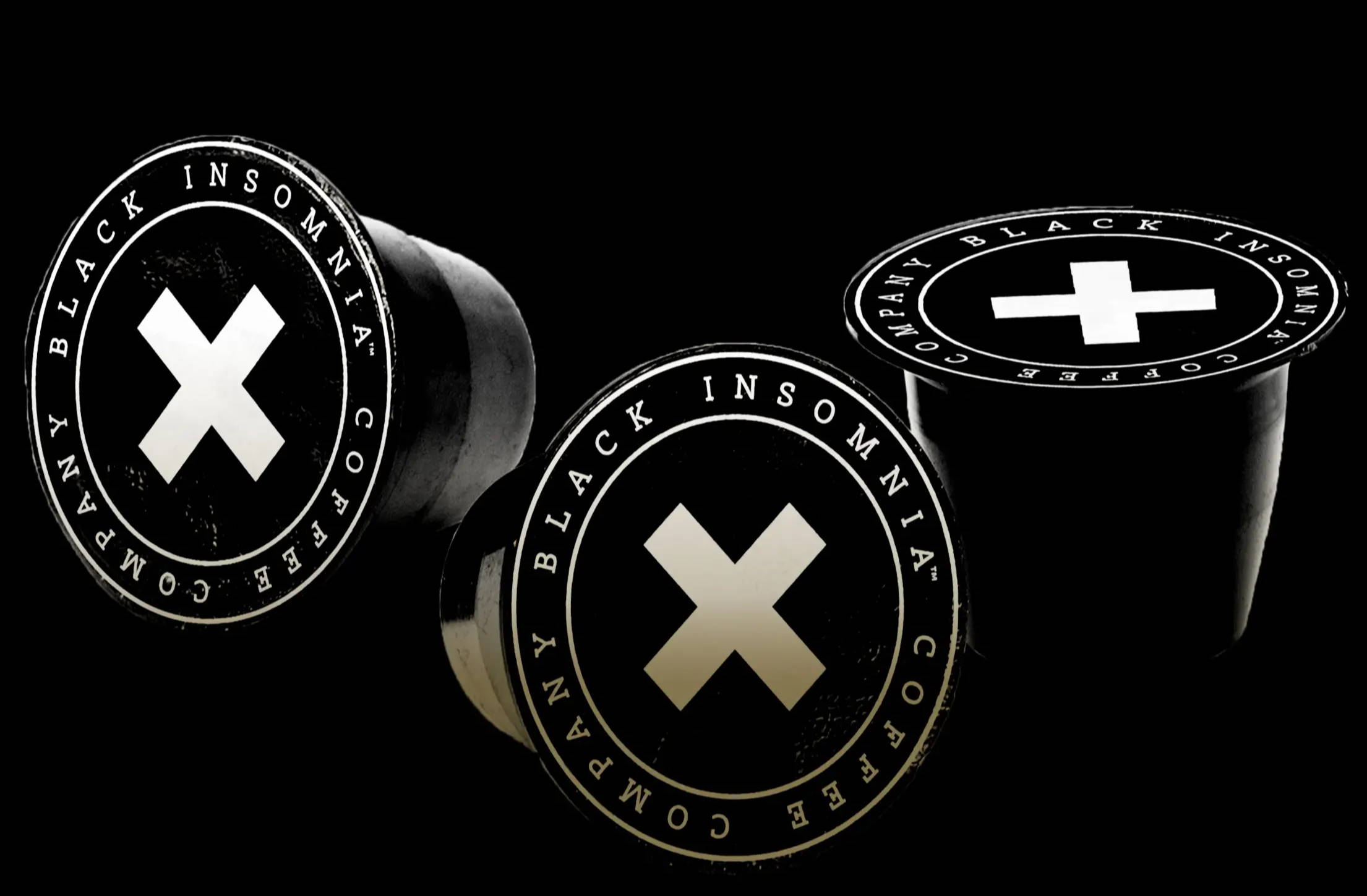 BLACK INSOMNIA PODS
Black Insomnia Pods are pretty special...
They're 'Home Compostable Certified' - so you can love strong coffee AND care for the planet. Compatible with regular Nespresso machines, you can throw in a Black Insomnia pod and blow your hair back with our super high-caffeine coffee in seconds. Then just thrown them in your food-waste bin and rock on.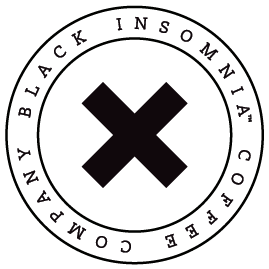 Black Insomnia the Worlds Strongest Coffee, beautifully smooth Coffee manufactured in Europe using some of the best green Coffee beans in the world!