Each Item Bought Up Until 15th May Will Give You An Entry To Win 2 Free VIP Tickets To The World's Largest Sport & Music Festival!
We're giving away 2 FREE VIP TICKETS to the Bournemouth 7s Sport & Music Festival taking place from Thursday 2nd - Saturday 4th June 2022.
We'll be choosing one lucky winner at random to give TWO of the ultimate 3-in-1: 2-day ticket + VIP + V.VIP Wristbands. The most exclusive experience at the Festival. Includes festival queue jump while granting access to both VIP Colourseum and V.VIP.
TO ENTER: Starting now until May 15th, 1 Item bought = 1 entry. Unlimited entries. Go crazy.
ENTER TO WIN FREE VIP TICKETS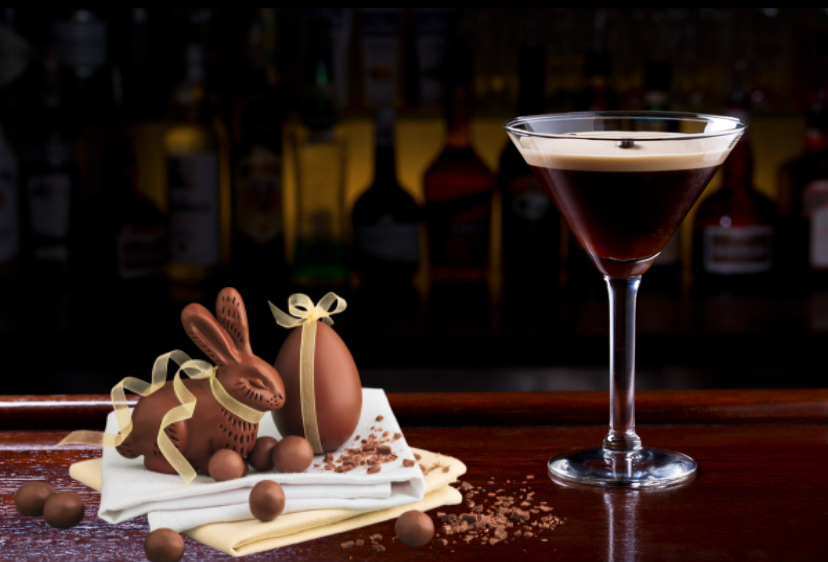 Chocolate Easter Bunny Espresso Martini Recipe 🐰🍸
Get your festivity on by making the perfect and most deliciously electrifying Easter cocktail. It may be cute, but trust us when we say it's strong af.
You'll need:
✧ 1 shot of Black Insomnia Espresso coffee
✧ 1.5 Oz Vodka
✧ 1 Oz coffee liqueur
✧ A dash of cinnamon
✧ 1 hollow chocolate Easter bunny
Follow these steps to make an Espresso Martini in a chocolate Easter bunny:
➣ Step 1: Start by peeling the wrapper off the chocolate bunnies ears and turning on a stovetop burner to medium heat. Heat the blade of a metal knife for a few seconds to help cut through the chocolate without it breaking.
➣ Step 2: Carefully cut the ears off the chocolate bunny and discard, so the hollow inside is revealed.
➣ Step 3: Now it's time to make the cocktail. Combine the espresso coffee, vodka, coffee liquor, cinnamon, and ice in a cocktail shaker.
➣ Step 4: Shake vigorously for 30 seconds until it feels ice cold. Then, strain it into a measuring glass that has a pouring lip.
➣ Step 5: Carefully pour the espresso martini into the hollowed out chocolate bunny and serve with festive garnishes.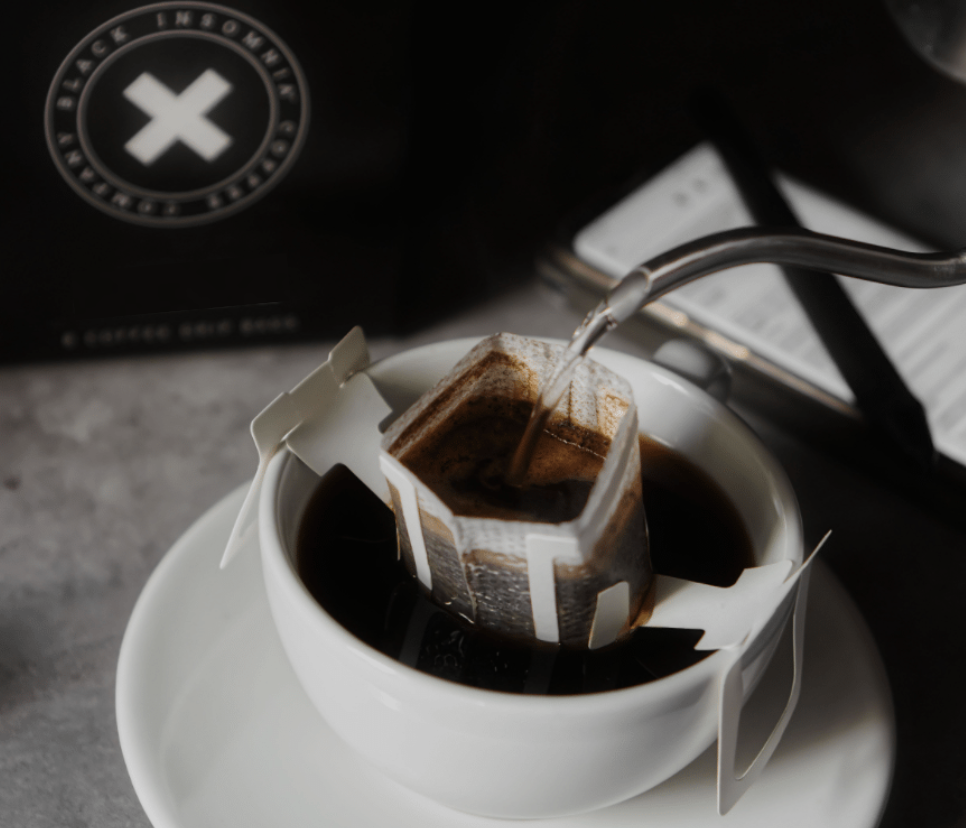 The Pour Over Brewing Method
The pour over technique is one of the most convenient and straightforward ways to brew coffee. It's been used commonly since the 1900's but recently gained popularity with the speciality coffee movement.
To brew up with the pour over method, simply pour hot water through coffee grounds in a pour over bag. These are individually sealed bags placed over your mug where the water will drain through the grounds creating a perfect serving of coffee. No need for grinders, filters, or presses. Simply pour hot water into the bag. The ultimate in convenience and great taste.
Continue Reading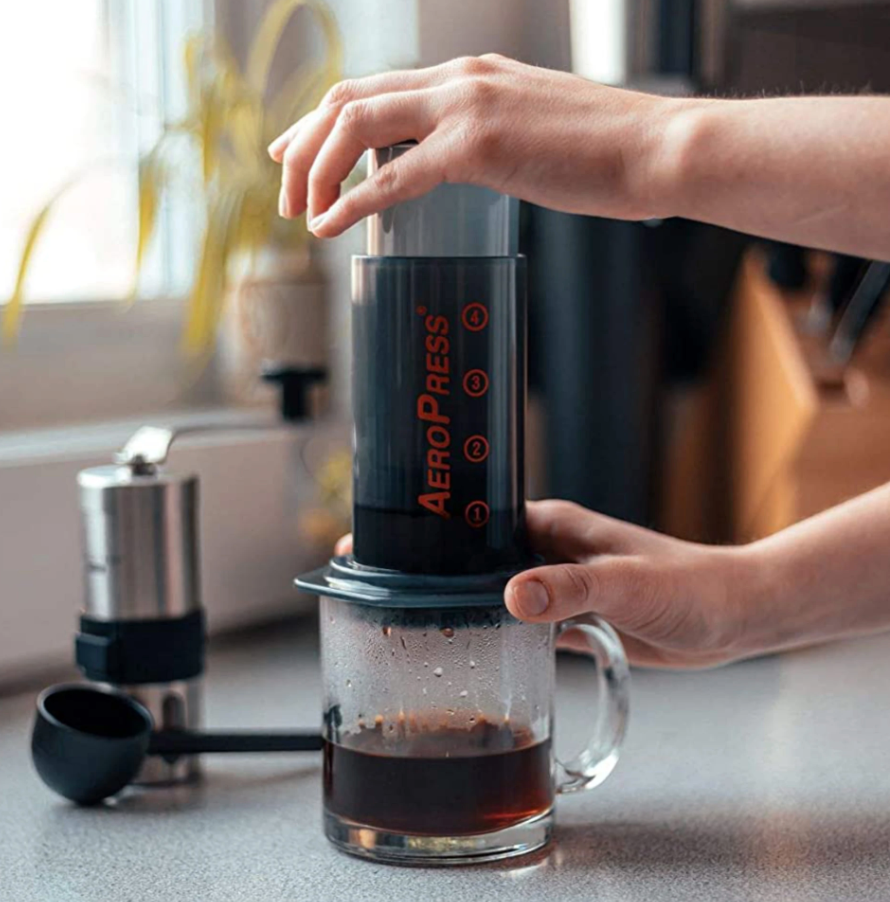 The AeroPress GO Brewing Method
The AeroPress Go travel coffee maker is a world renowned press that is engineered to fuel an active lifestyle. It gives coffee lovers everything they need to conveniently brew superb coffee anywhere they want. Like the original AeroPress, the AeroPress Go brews American, espresso, and cold brew style coffee that can be enjoyed as is or used in a wide range of energising and refreshing drinks. It uses a rapid, total immersion brewing process to make smooth, delicious, full flavoured coffee without bitterness and with low acidity.
Continue Reading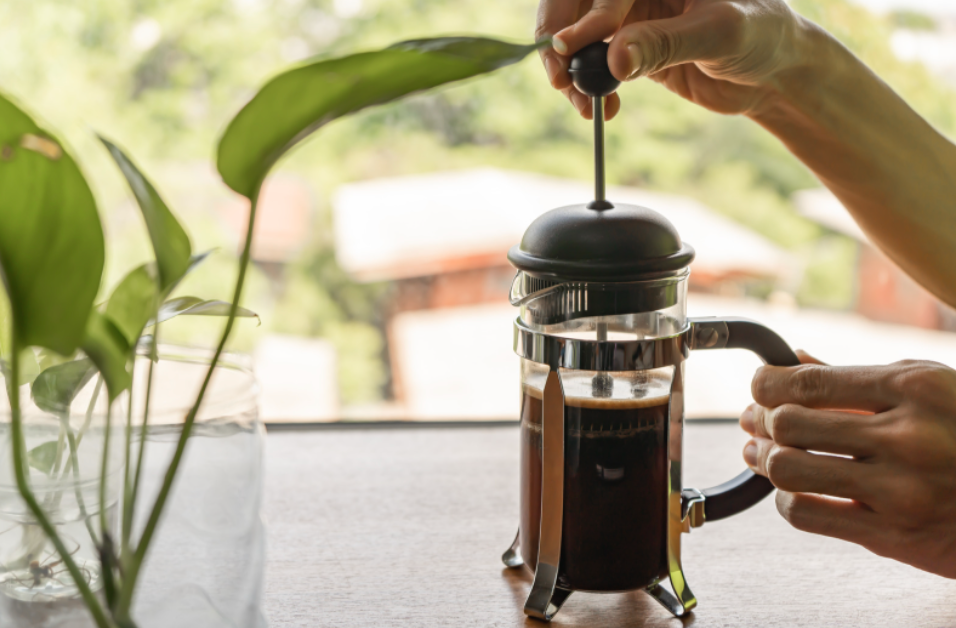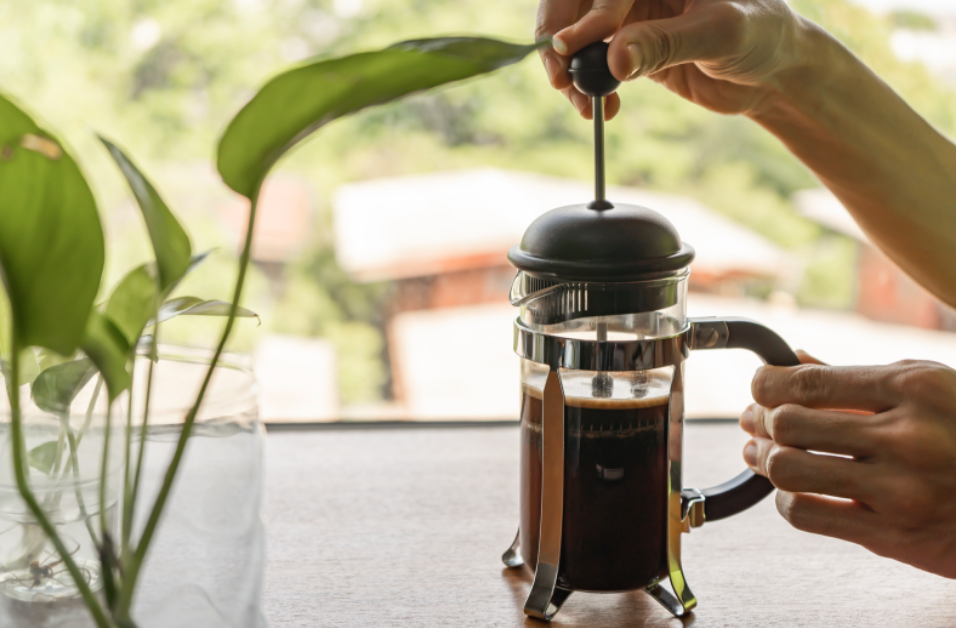 The French Press Brewing Method
The French Press is also known as a cafetiere or a coffee press. The machine consists of a cylinder shaped beaker with a plunger and creates a heavy and dense coffee. This method gains an advantage by allowing you to brew up according to your individual taste. The size and type of coffee grounds, the amount of time you steep the grounds, the temperature of water, and other factors can all be varied depending on your preferences. Using a French Press also retains more natural oils from the grounds, giving your coffee a finer taste. It is also small enough to be carried around if you're always on the go. It is recommended by most French Press users to buy whole beans and grind them yourself as it should not be grounded too finely with this technique.
Continue Reading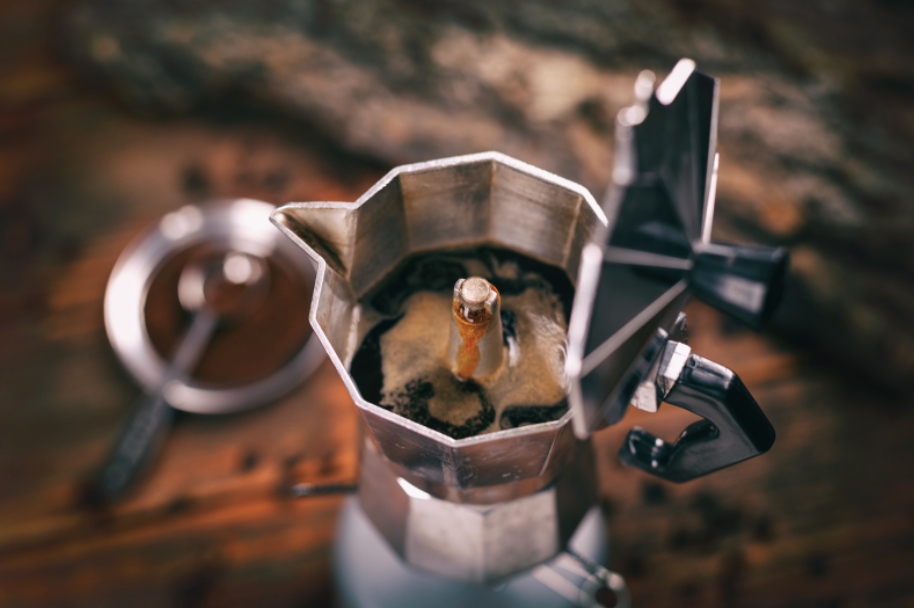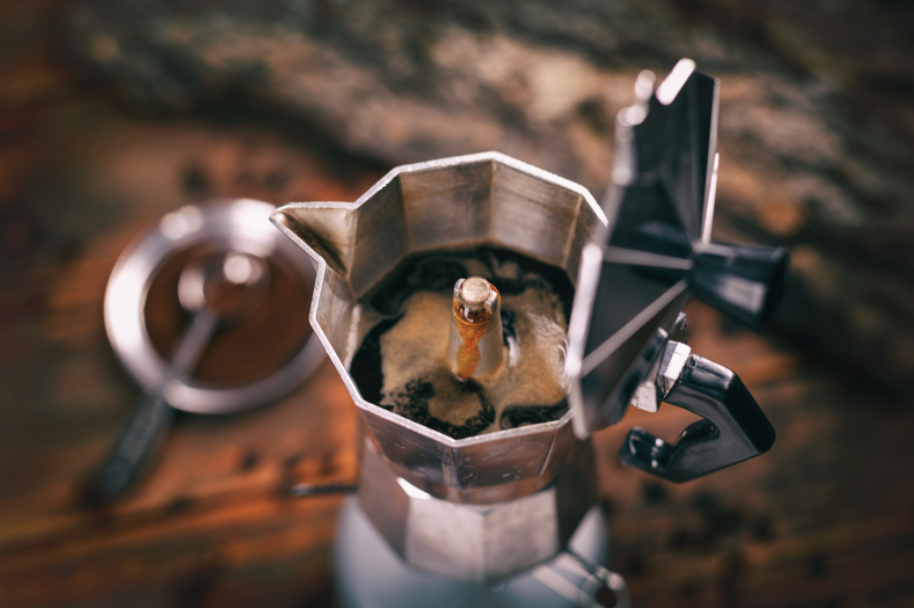 The Moka Pot Brewing Method
The Moka Pot brewing technique relies on stovetop steam that generates pressure which pushes up the coffee grounds, creating an espresso style coffee. The result is a hearty and robust cup of coffee. Read our blog to find the proper way to brew up using a Moka pot (using a 6-cup moka pot as an example).
Continue Reading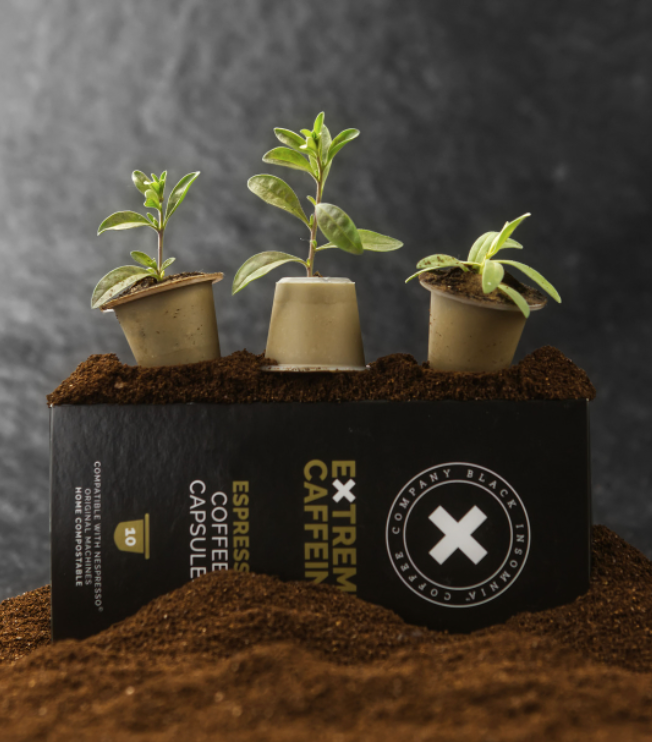 The Nespresso Machine Brewing Method
One of the most popular and simple ways to brew up single-serve espresso coffee is with a Nespresso Machine. This machine is utilised to maximise the potential of each coffee capsule, producing a high quality, rich, flavourful, and smooth brew. It is by far one of the most convenient and efficient brewing methods for anyone with a fast-paced lifestyle. If you just can't wait for your morning brew, you'll get it almost instantly using this brewing method.
To brew up, simply place a mug beneath your Nespresso machine, insert your favourite coffee capsule, press and hold the brewing button, and let go once the perfect amount of coffee has been produced. It's that easy.
We highly recommend using our Nespresso compatible coffee capsules which are completely plastic free, plant-based coffee, and 100% home compostable certified, allowing you to love your coffee, and the planet. These coffee capsules provide smooth yet strong caramel, hazelnut, and macadamia aromas. A luxurious robust dark chocolate flavour with a velvety body and crema. It is low in acidity and all-natural.
Shop Nespresso Pods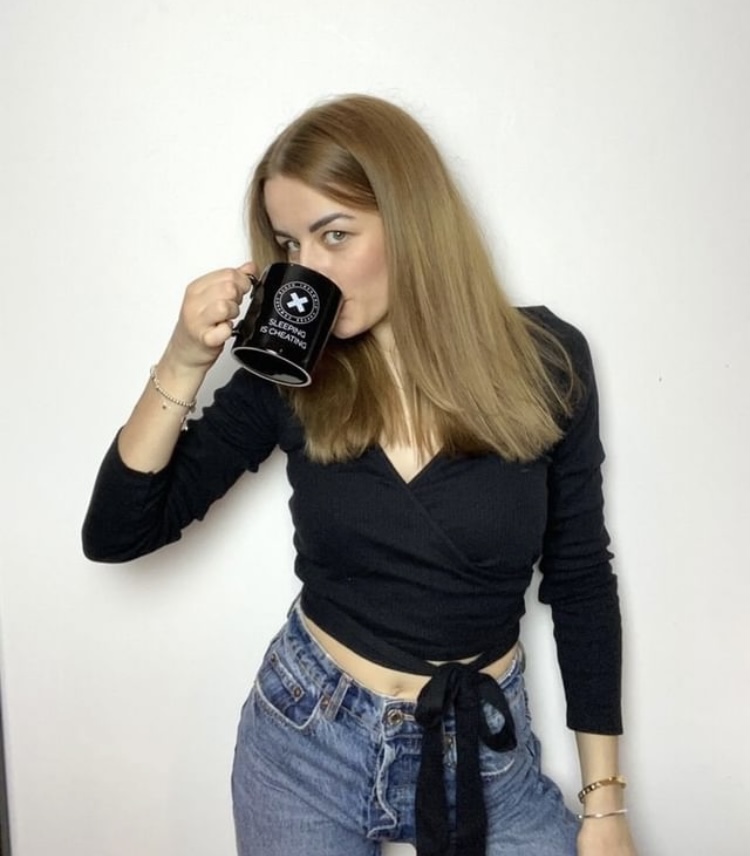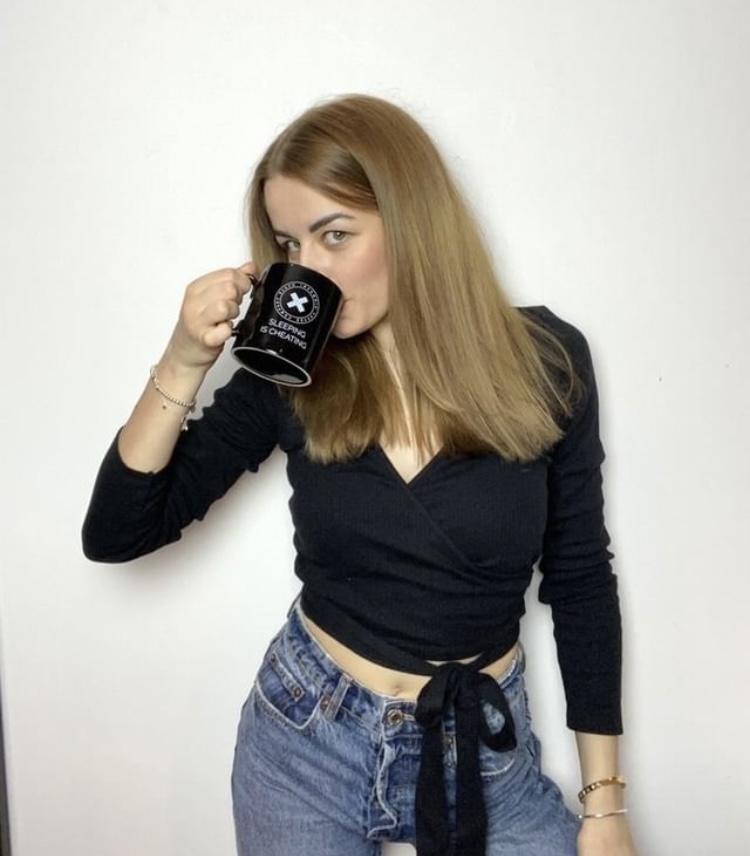 @lizkeu approved ✔️
"Sleeping is cheating and I couldn't agree more when it comes to packing and 6am flights! Thank you Black Insomnia coffee for keeping me awaje with this strong and delicious coffee."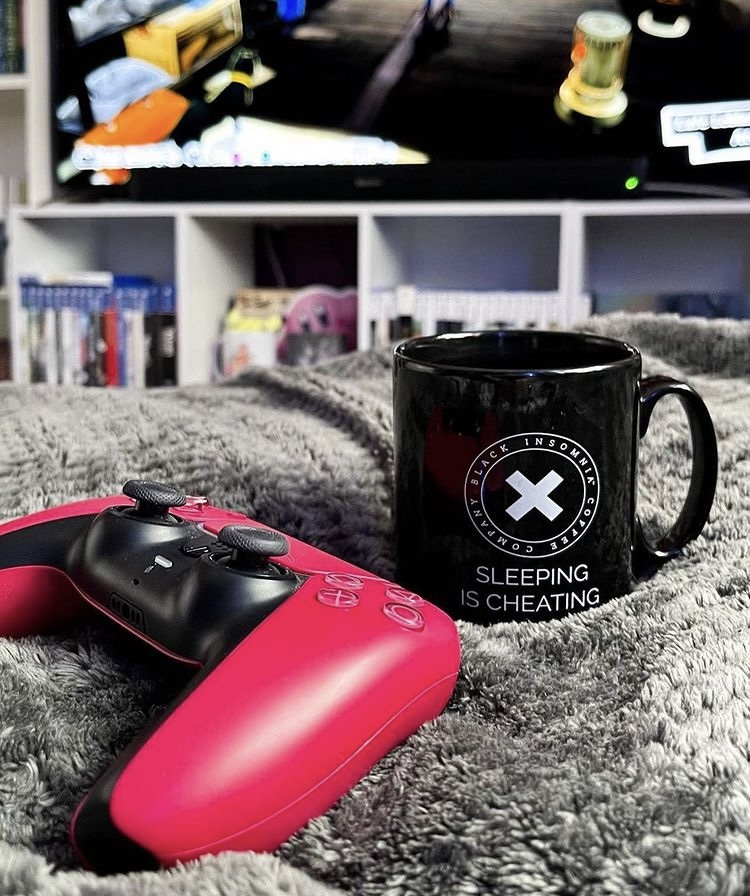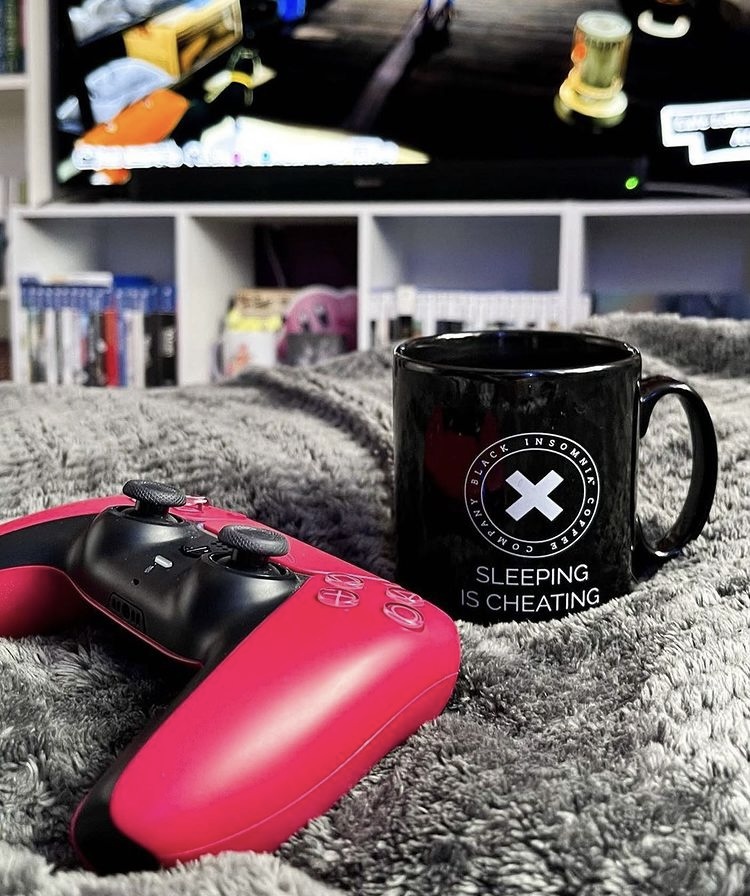 @raysofgames approved ✔️
"Their coffee is 4 times stronger than a regular cup and is soooo tasty! You'd think a strong cup would have a bitter taste but this one is so smooth and full of flavour."